India's fastest sprinter Dutee Chand is in same-sex relationship with relative, sister threatens to...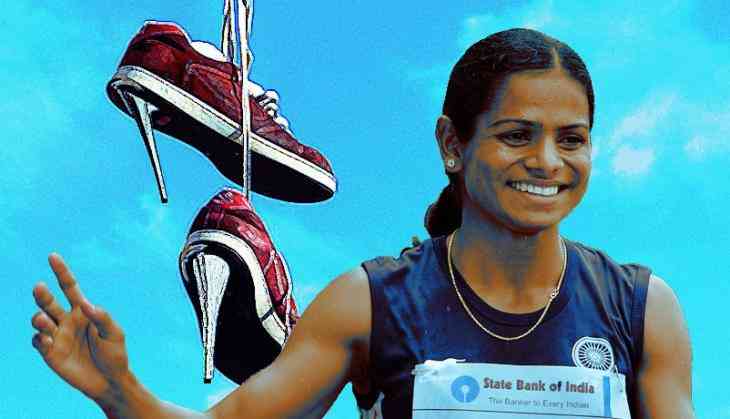 India's fastest woman sprinter, Dutee Chand is one of the few athletes in the world to openly admit same-sex relationship. Dutee is facing a tough battle of acceptance in her family despite the Supreme Court of India in a landmark judgement made same-sex relationship between consenting adults legal.
Dutee Chand revealed that she is in a same-sex relationship with her distant relative. The girl is from her hometown of Chaka Gopalpur in Odisha and she describes her as 'soulmate'. Dutee, however, refuses to identify her as she didn't want to make her the centre of undue attention.
Speaking to PTI Dutee said, "I am having a relationship with a 19-year-old woman from my village for the past five years. She is studying B.A. 2nd year in a Bhubaneswar college. She is a relative of mine and whenever I come home, I spend time with her. She is a kind of soul-mate for me and I want to settle down with her in future."
Dutee said that her parents have not yet raised any objections but her sister is making trouble as she has threatened to send her to jail. As per Dutee, her elder sister wields power at home and has also thrown out her eldest brother from home because she does not like his wife. "My eldest sister kind of wields power and authority in my family. She has thrown out my elder brother from home because she does not like his wife. She has threatened me that same will happen to me. But I am also an adult who has individual freedom. So, I decided to go ahead with this and make it public."
The 100m national record holder (11.24 seconds) has won two silver medals at 2018 Asian Games. Dutee was banned for one year by international athletics federation in 2014 for having higher testosterone (male sex hormones) level than permissible. Dutee, fought and won the case against IAAF, the court of arbitration in 2015 allowed her to compete in 100 and 200m again.
Also read: Vijay Shankar reacts to number four controversy ahead of World Cup