How we help our athletes get away with crimes against women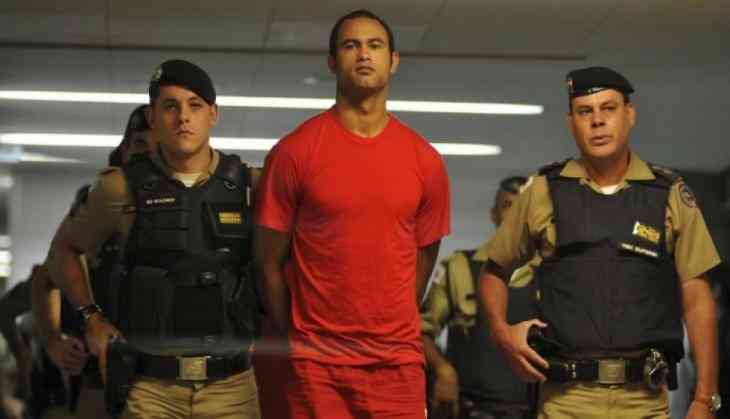 Just a few weeks back, a gruesome report emerged that a Brazilian goalkeeper, who in 2013 had been sentenced to a 22-year-long prison sentence for participating in the murder of his then-girlfriend, was released from jail and had signed for a second division side.

Bruno Fernandes was incensed by his then partner Eliza Samudio's refusal to have an abortion. This transpired into Samudio filing a case against the footballer for physically assaulting her, and forcing her to have abortion pills. After she went ahead and had the child anyway, he didn't want to pay any child support. Police believed Bruno planned her abduction and murder with eight others, and paid 8000 pounds to a former police officer-turned-hitman, Luiz Santos, to kill her. Her dead body was fed to Rottweilers.
According to the detective who worked the case, Santos' 'acts were almost impossible to describe without breaking down'.

Bruno was sentenced to 22 years in prison in 2013, but on 24 February, 2017, he was released and, staggeringly enough, immediately attracted interest from clubs interested in signing the player. Boa Esporte, a Brazilian club in the second division, signed him and gave him a shot at pursuing his dreams again, effectively giving him an outside chance to make the Brazil squad for future World Cups.

"One should always keep dreaming. One day I dreamed of making my comeback and I am now living this moment," he said upon signing for his new club.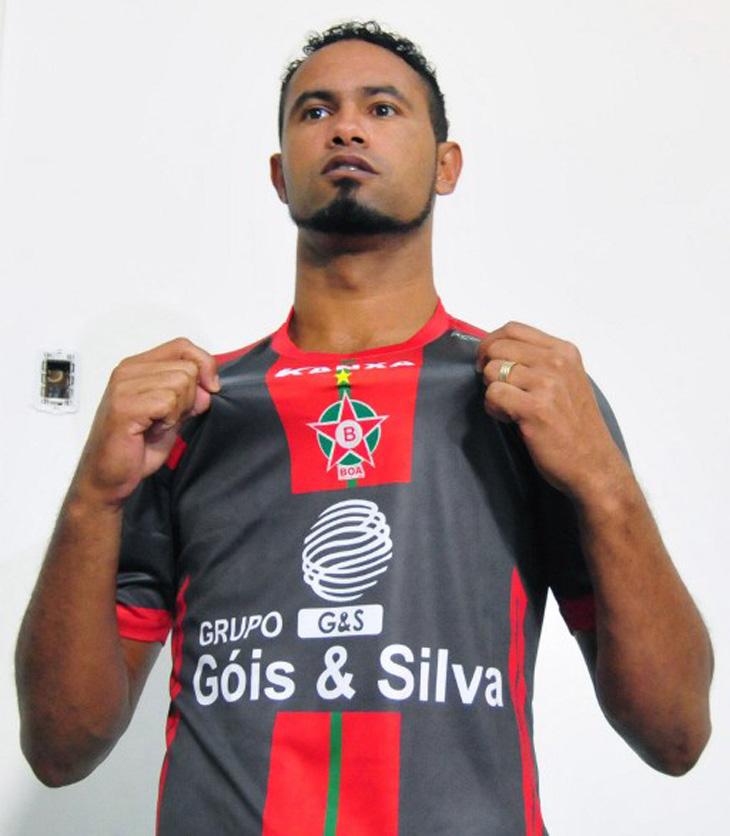 Bruno, pictured after signing for Boa Esporte. (AFP PHOTO/CRISTIANE MATTOS)
Women and sports have a complicated history. Through the course of many decades, women have overcome discrimination and coercion to make a name for themselves in the field, but every time an oppressor like Bruno is allowed to be a public figure again, we take a step back.

Sadly enough, Bruno is not the first to be allowed to come back and excel in the gender-skewed world of sports. In fact, he falls in the minority as he and Esporte are actually facing (some) criticism; perhaps because the crime is so ghastly. However, many other athletes have been given the freedom to become celebrated heroes while their deplorable actions off the field have been buried under their many achievements on it.
The hall of infamy
Floyd Mayweather has had a sensational career. Widely considered one of the greatest boxers of all time, Mayweather is undefeated in the boxing ring, with a record of 49-0 with 26 knockouts. However, 38-year-old Mayweather can also deliver a punch outside the court. Arrested or cited for violence seven times against a total five women, two of whom have borne him children, Mayweather is a court-certified domestic abuser.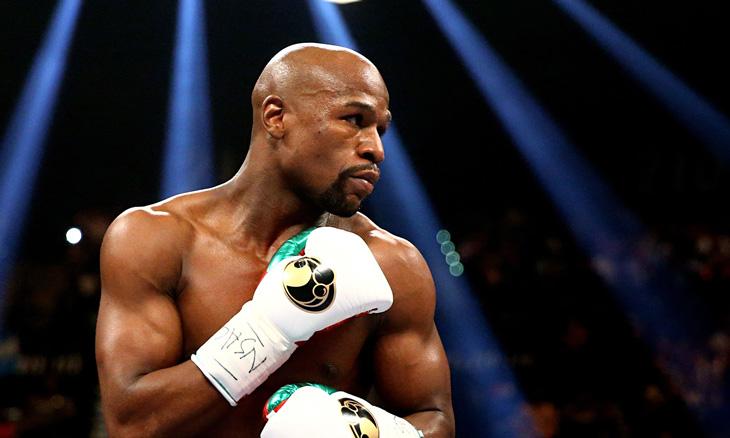 Mayweather is considered one of boxing's all-time greats despite his terrible record of violence against women.
Yet, none of that has compromised his name. On the contrary, he remains one of boxing's biggest brands. The greatest money generator in boxing history, Mayweather has never been sanctioned by any of boxing's governing bodies, despite a total of five convictions for violence against women. In 2014, he was the highest paid athlete of 2014, according to Forbes.

Mayweather has received no significant punishment, has not been ostracised by his peers or the sporting community, and has repeatedly been given the message that no matter what he does, because of his sporting success, he can get away with anything.

Premier League footballer Danny Simpson, who has been an active part of Leicester City's fairytale, was asked to serve just 300 hours of community service for attempting to strangle his ex-girlfriend and mother of his child. After his lawyer had complained of journalists finding out where he was carrying out his community service, making it impossible for him to work, Simpson's punishment was reduced to the player serving a curfew between 10:00PM and 06:00AM for next 21 days.
Just before Euro 2016 began, it was revealed that Spain and Manchester United goalkeeper David de Gea was allegedly involved in a sexual assault case. In the trial of the jailed and highly vile porn producer – Ignacio Fernandez or 'Torbe' – a sex worker alleged that in 2012, De Gea paid for women to attend a gathering at which two other footballers, one of whom is confirmed to be Atletico Bilbao winger Iker Muniain, raped them.

The Manchester United goalkeeper allegedly organised this meeting in exchange for pornographic videos to share with his other players who may want to contact Fernandez through him. Even if he didn't rape the women himself, he effectively set up a meeting that became a gangrape.

There are also claims that a minor was drugged and raped at least twice by Torbe, and in one of those two cases of abuse, Torbe filmed the video, which he later sent to De Gea and other Athletic Bilbao players to make appointments with them. They all willingly received child pornography.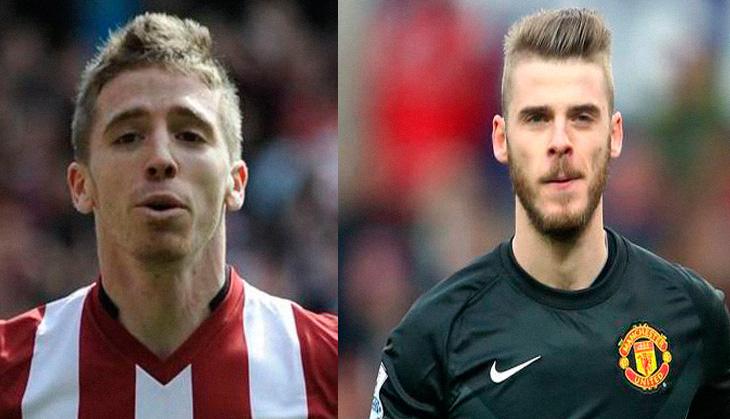 In the press conference he held soon after, he told those gathered, "Ignore the story. It's a falsehood, a lie." Spain manager Vincente del Bosque also opined, saying he felt De Gea was innocent, even though the goalkeeper was not formally convicted nor acquitted.

The media too completely ignored questions such as consent, and how it was required for even sex workers, but chose to focus on De Gea's performances, and how he should start over Iker Casillas. Spain crashed out, but everyone lauded the Spanish goalkeeper's performances.
No one knows what's happening with the case; it has completely been forgotten. Google too, doesn't show many results post 10 June, 2016. De Gea has put on several brilliant performances since, ensuring the on-field performances are the only ones that remain etched in our minds. Nothing has happened to Iker Muniain as well, who was once considered a child prodigy and dubbed the "Spanish Messi". He continues to be a mainstay in the Bilbao team.
Blaming the women
In August 2015, a woman accused NHL's Patrick Kane of raping her at his house after the two met at a bar. As soon as her allegations became public, the account that Kane's supporters and most the sports media went with was that the woman was drunk, promiscuous, and asking for it. The charges were dropped because of a lack of evidence, and Kane went on to have the best season of his life.
Because of cases like this, the phrase "innocent until proven guilty" comes into play. It must be noted, however, that the legal system has always been difficult for women, and violence and assault against women in sports have not been treated well by members of the fraternity. Regardless of his eventual 'innocence', Kane's, his fans', the popular sports media, and the NHL's reactions were pitiful – going out of their way to disregard the woman, who until then was a victim.

In 2014, there were 12 NFL players that were still playing despite having domestic violence arrests. A couple of them, notably Bandon Marshall, sought treatment and became an outspoken voice against domestic violence. But he is one of the anomalies in sports as most stars have shown no remorse.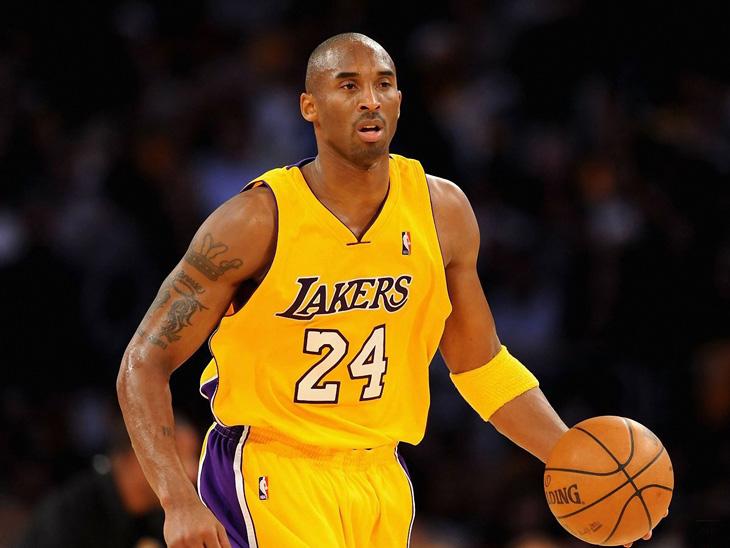 In fact, if the sporting world was not so contemptuous of women, we wouldn't have had one of the greatest basketball players of all time – Kobe Bryant. 19-year-old Bryant, at the time a new father of a six-month-old daughter, made small talk with a hotel concierge who caught his eye and asked her to give him a private tour of the hotel. She obliged, and, after the tour, he invited her to his room. Five minutes later, she exited the room with bloody underwear.

Bryant admitted to cheating on his wife, so the case came down to two words - yes or no. Consent. It was this case that perhaps set the biggest legacy for victim blaming, media sensationalism and how easily a tarnished image can be repaired.
Fan support
This misogyny in the world of sports is present at every level. It is evident when a team, franchise or a larger association partakes in it, but fans do the same as well. Fan forum boards on social media platforms will show they give their favourite stars' numerous chances to redeem themselves and look for angles to defend them.

This can be passed off as 'human emotions', but closer scrutiny makes evident just how lopsided this line of thought is. Performance on the pitch is not all that matters. Public figures do have a responsibility to act in a particular manner. Apologists may say that they didn't ask to be role models. Well, these women also didn't ask to be assaulted.
The media's role
Sports media plays a massive role in perpetuating rape culture as well. Journalists, knowingly or unknowingly, use insensitive language and their only concern is the athlete.

In the case of the victim in David de Gea and Iker Munain's case, many addressed her as a 'prostitute' and not a victim; many called it 'forced sex' rather than what it was - rape. Are prostitutes not entitled to consent? Is forced sex not rape? Can prostitutes not be raped? 'Innocent until proven guilty' does not prevent one from calling it sexual assault or rape.
In Kobe Bryant's case, some media outlets used the narrative and language which suggested that the sexual assault charges he faced in 2003 might have actually aided his career.

Just like Patrick Kane, Rugby player Jameis Winston had his on-field success painted as "redemption" in the wake of rape accusations against him. In crafting a narrative of a star player triumphing over adversity and drawing connections between sexual assault allegations and an athlete's game, the media belittles the woes of a victim. They're two exclusive things, completely unrelated.

Bruno Fernandes once attracted interest from AC Milan and Barcelona. Clearly, a talented player, Bruno was the captain and goalkeeper of one of Brazil's most popular clubs, Flamengo, and, in 2010, was convicted of plotting the killing of his former 25-year-old Eliza Samudio.
See how I wrote 'and' instead of 'but'? I'm deliberately making a choice to use a conjunction that is not introducing something contrasting with what has been mentioned, but one that is adding an idea to be considered jointly. That's how simple it is. Words are powerful. It doesn't matter that he was a talented goalkeeper who lost it somewhere and participated in the murder of a woman who was fed to dogs after; it is simply a fact, and he doesn't deserve the sympathy of even a three-letter word.

Misuse of the language and casual misogyny is a massive problem that may seem insignificant, but journalists are perpetuating rape culture through this, allowing their readers to feel slivers of sympathy, telling people they too can "get away" with things.

If we are not careful, we not only defend but celebrate these players who have committed these atrocities, we too become guilty by association.