Five trailblazing women who officiate in men's sport
The debate about equality between men's and women's sport has been raging for a number of years now.
When an institution as traditional and orthodox as the All England Lawn Tennis and Croquet Club, the host of Wimbledon, made the prize money for the men's and women's singles events equal in 2007, it gave rise to hope that things were on the right track towards equality.
But as the lack of interest in the recently concluded women's football World Cup in Canada has shown, there's still a long way to go before women in sport are treated as seriously as men.
It is rarer still to find a woman officiating in men's sport. The largely patriarchal mindset of world society in general ensures that positions of authority, power, licence and liberty to change the course of a match are still entrusted to ageing men.
However, slowly but surely, the times - they are a-changing.
In recent years, there have been a number of examples of women officials and referees taking over the reins of men's sport, reaffirming faith in the ideal of gender equality across all spheres. Here are a few prominent examples.
Tennis seems to be the flagbearer for sporting equality, and Wimbledon, as mentioned above, has shown the way.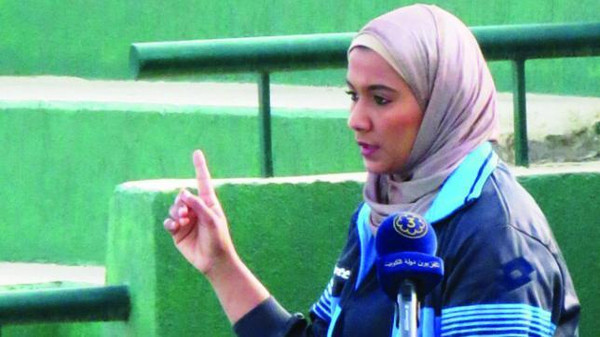 This year, too, history was made when Kuwaiti line umpire Aseel Shaheen became the first Arab woman to officiate at Wimbledon.
Shaheen has quickly become a poster girl because she does the officiating in a hijab. She is quoted as saying that her acceptance by the All England Club was a surprise to her as well.
Shaheen is a former swimmer and coach, and it was last year during the Wimbledon qualifiers that she was noted and appreciated. That led to her being selected to officiate in the main draw this year, culminating a journey against the odds that started way back in 2002.
The English Premier League is the most watched football league in the world and, in 2010, Sian Massey-Ellis became the first woman assistant referee to officiate in the league. On 28 December 2010, she served on the touchline for Blackpool's victory over Sunderland.
Unfortunately, sexism in sport reared its ugly head in just her second match, the 22 January 2011 clash between Liverpool and Wolverhamption Wanderers.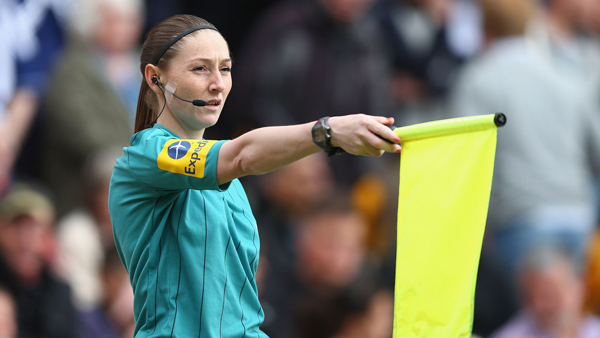 Sky Sports commentator Richard Keys made the following comment when he believed his microphone was off: "Somebody better get down there and explain offside to her." Fellow commentator Andy Gray replied, "Women don't know the offside rule."
The furore caused by this resulted in Gray being sacked, and Keys resigning from Sky Sports.
Massey-Ellis, though, has continued to officiate, even serving as the assistant to one of the top officials in the world, Howard Webb, and is praised for her astute eye at judging close calls.
Steinhaus is the first female referee in German professional football, and has officiated in matches involving top Bundesliga clubs like Bayern Munich.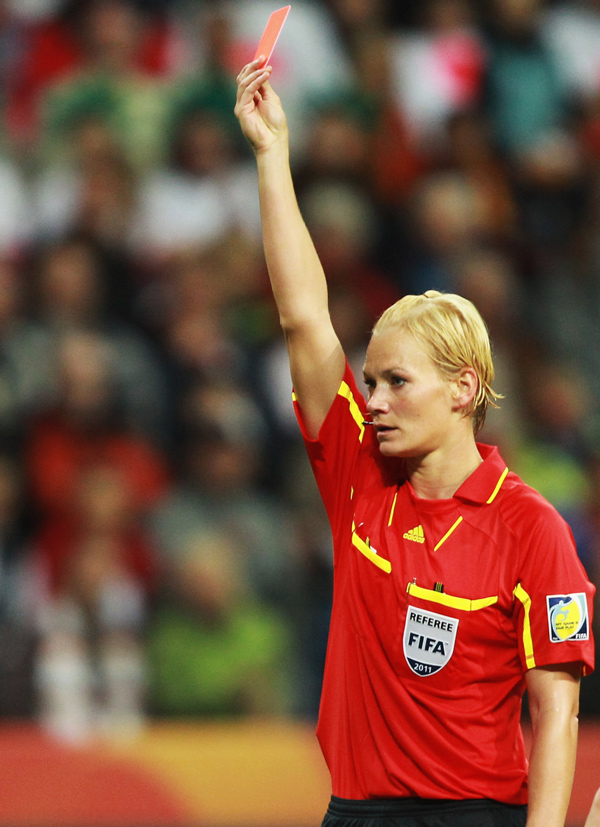 Steinhaus is also a police officer, and has previously gone on to say that she finds a similarity in both her professions, which is to "monitor and ensure that rules and laws are being obeyed".
An infamous incident involving her occurred on 26 October 2014, when Steinhaus, serving as the fourth official, was involved in a touchline debate with Bayern Munich manager Pep Guardiola during his side's 0-0 draw with Borussia Monchengladbach.
The pair argued over whether there should be extra time added to the game or not, with Steinhaus not giving in. Guardiola stormed away clapping sarcastically, but soon returned to put an arm around her. Steinhaus sternly shrugged him off, and the manager was roundly criticised for what many saw as a patronising gesture.
In any case, making physical contact with any official is an offence, but Guardiola escaped a touchline ban.
Boxing, another traditionally male-dominated sport, features Algeria's Kheira Sidi Yacoub as an official in the World Series of Boxing. Yakoub also officiated at the 2012 London Olympics and boasts of one of the best records in the world.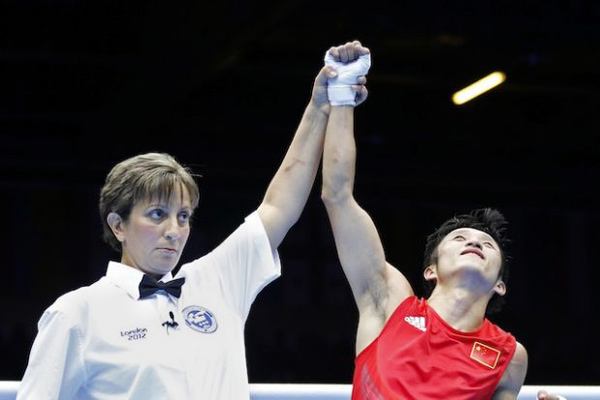 On 29 October 2012, Yakoub made history by being among the first seven referees and judges in the world who were given a five-star rating by the international amateur boxing association (AIBA).
Violet Palmer is the ultimate stereotype breaker.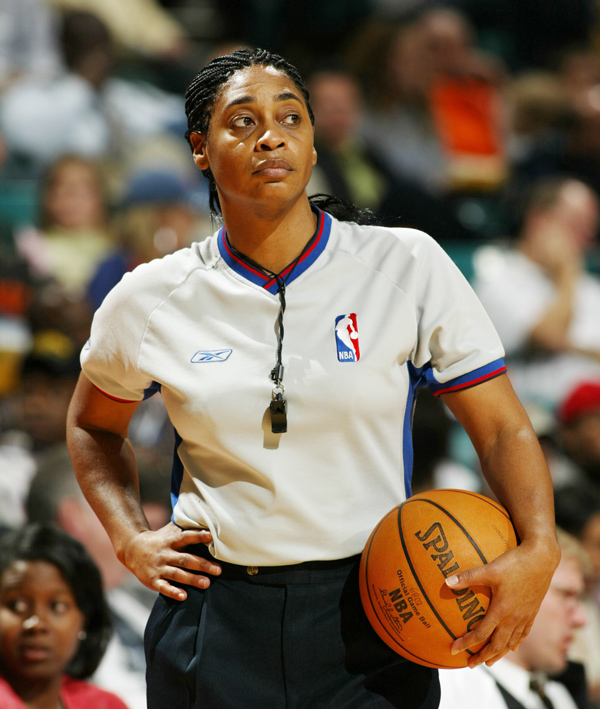 An African-American woman from Compton, California, where she was a neighbour to Venus and Serena Williams, she became the first female official to reach the highest competitive tier in a major US professional sport when she officiated the National Basketball Association's season opener between the Vancouver Grizzlies and the Dallas Mavericks on 31 October 1997.
She went on to take charge in the NBA playoffs, starting in 2006, and continues to officiate till date. While her debut evoked mixed responses, Palmer has refereed without facing any major gender issues.
In fact, legendary player Charles Barkley, who is known to be a loudmouth, had once said: "This is a man's game. It should stay that way." But later on, he said: "Violet, I was wrong about you. I apologise. You're all right with me." He then pointed to two male officials and said: "You're better than him and him."
In 2007, Palmer told her refereeing colleagues about her lesbian sexual orientation, and in 2014, she decided to go public by marrying her partner of 20 years, celebrity hair stylist Tanya Stine.
With inputs from Shreyas Sharma.