Dirt on your hands? No problem. Ex-IPL COO Raman now Reliance sports CEO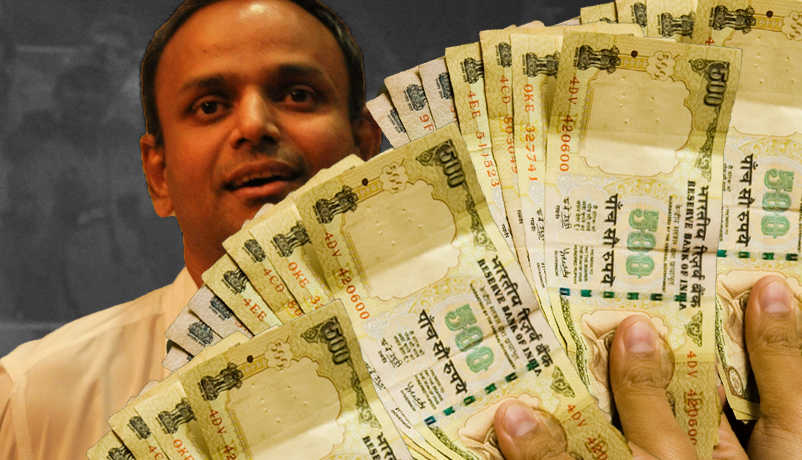 The taint
Sundar Raman is under investigation for his alleged role in the IPL betting and spot-fixing scandal
He recently quit as IPL COO, after Shashank Manohar began \'mission clean-up\' in the BCCI
The appointment
Raman is now the CEO of Reliance Industries\' sporting arm
As the executive head of Mumbai Indians, he will have more clout over the BCCI
More in the story
Will BCCI be able to avoid dealing with Raman?
The vexed question of politics and sports: is anything above board anymore?
Last week wasn't a good week. Guns and bombs punctuated our lives again.
It is difficult to keep the faith. Every time one tries to find some silver lining to any sordid and dishonest situation, there's a flip side; a resounding slap to things that are supposed to be clean, or attempting to be it.
In terms of magnitude, sports may not be anywhere near what happened in Beirut, Baghdad or Paris. But this is one world where we expect things to be honest.
Evidently not.
Also read - 'Mr Clean' Manohar set for BCCI chair after Pawar-Jaitley join hands
On Monday, 16 November, Sundar Raman joined Reliance Industries as the big gun in Mukesh Ambani's sports business. Now this would be funny it its ridiculous predictability. And we might have laughed a week ago. But this week isn't funny.
Effort to clean up?
Raman was asked to put his papers in as the Indian Premier League (IPL) COO not too long ago. The Board of Control for Cricket in India (BCCI), which is on a mission to clean up its act, decided that the people who have stains on their aprons should, well, get out.
Raman is being investigated for his alleged role in the IPL betting and spot-fixing scandal that led to two-year bans on the Chennai Super Kings and Rajasthan Royals franchises.
So when he quit, it was accepted with alacrity and we all nodded our heads approvingly - OK, so there was indeed some effort to get things going in the right direction.
Right? Wrong.
It is simply not possible that this projected move from IPL to RIL was unknown to people in the BCCI. While technically there is nothing they can do about some individual taking up a job anywhere, the BCCI simply watched as a person castigated for being less than proper simply went from being their employee to someone who can now yank their chains.
Raman is under investigation for his alleged role in the IPL betting and spot-fixing scandal
And the man can chain-yank well. Anyone involved with Delhi Daredevils will vouch for that.
So now, Raman will be working for Ambani, who owns the Mumbai Indians franchise. Essentially, he is now in a position where he can ask the BCCI to shape up.
That should go down well with the BCCI and Shashank Manohar!
Or maybe the BCCI can always say, "Hey, he ain't with us. Where he is, we can't help. So what if he can still be involved with IPL and actually yank our chains. We are clean."
Will the BCCI refuse to do business with him?
The thing is, there seems to be really no serious effort from anyone to actually clean sports.
Look at football, where people of the stature of Sepp Blatter and even Michel Platini are under suspicion.
Or athletics, where Russians have become a disgrace, and the International Amateur Athletic Federation and the World Anti-Doping Agency aren't looking pure as driven snow either.
Also read - BCCI after Dalmiya: Pawar the front-runner, Jaitley & Amit Shah the kingmakers
There is a lot of politics involved there. The West thinks Russia is now a bad place (again). So they will do anything to punish them - be it through athletics, efforts to 'cleanse' football or trying to pull the FIFA World Cup out of that country in 2018.
But back to our own turf, where the 'real' cleansing is on.
So now what happens? Does the BCCI take the moral high ground and say that it will not deal with Raman if he is involved with the IPL, Mumbai Indians or cricket in any way?
More importantly, does it have the bandwidth to do that? Can it challenge the authority which the man will undoubtedly wield and challenge the power of the company?
Can BCCI take the moral high ground & say it won't deal with Raman if he is involved with cricket?
But then, what exactly is the BCCI doing to clean things up? As far as we can see, there is no action of consequence against either Chennai Super Kings or Rajasthan Royals.
So is this 'cleansing' just shifting around a few people and getting one guy to resign, only to have him come back like a boomerang - that too, a bigger, more powerful version?
Stop being a romantic
We have always played sports - with various degrees of incompetence - and have been at the receiving end of censure from parents and teachers for putting them ahead of academics.
Almost all the sports journalists are sports romantics, exalting in the pure joy of a century or a goal scored. For us, it's all played on the field, an unfulfilled dream which we fructify through the stars in various sports.
Then we have the stories like the one above. We deal with those too, since we pride in being professionals. But every time one such story crops up, a little bit of that sportsperson-fan inside us dies just that little bit more.
Or maybe we expect too much. Sports go hand-in-hand with the undercurrents of corruption and a little back-scratching among the rich, powerful and dishonest.
But as of now, the more we look for clean sports, the more we see these 'adjustments'. So live with it. Don't be a romantic. Stay real.
READ MORE - Wishlist for Manohar: 11 things the new BCCI boss must do
The incoherent patriarch: Jagmohan Dalmiya & the underworld of the BCCI