Check out the hot avatar of WWE star John Cena; his new look made his fans to go crazy on social media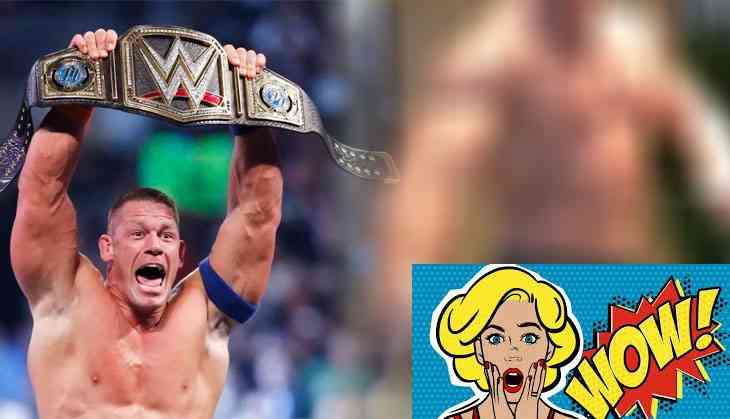 Fan following of WWE is not only in the foreign countries but also in India too. Many Indians are mad to watch WWE matches on television. The craze among the youth for the WWE can be estimated while remembering the fight in India in 2016. When WWE stars came to India for a wrestling match. Do you remember? Well, one of the most famous and lovable stars of WWE is John Cena, who has a million of fan following in the world. Because of him, wrestling has gained a huge popularity in every corner of the world.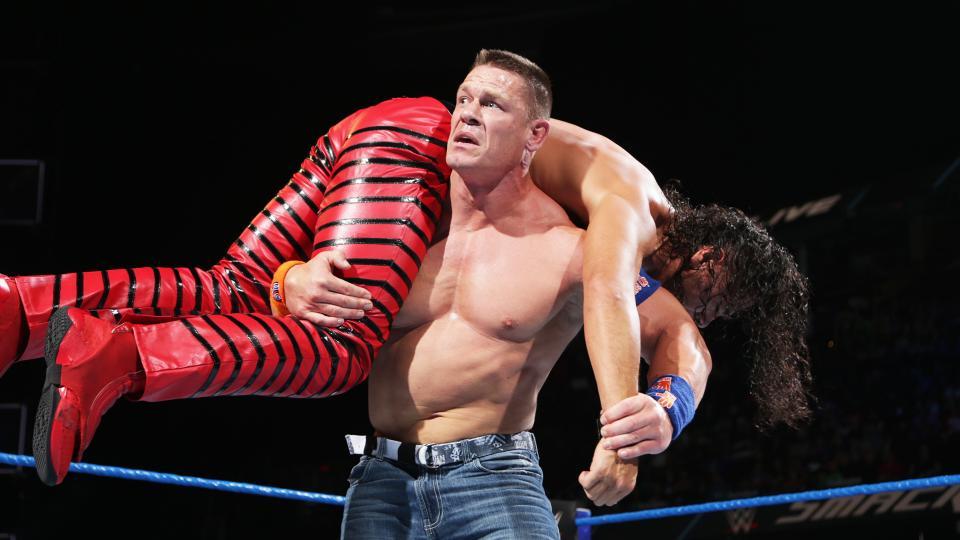 John Cena's achievement has set a benchmark for others and it's really tough to chase it.
Besides, his way of playing the fight, the WWE star also loved for another reason. The way he says his famous phrase, 'You can't see me' also make his fans to go crazy for him. Today, he is in the headlines for his new look and after seeing his new avatar you can't take your eyes off him.
Yes, your favourite star has transformed himself into a new hot look and not only his female fans but men will also die in jealous after watching him.
Let's have a look at his new look that he shared on Twitter:
⚡️👊 @WWE #WWEShanghai pic.twitter.com/w1R4ejawDb

— John Cena (@JohnCena) August 22, 2018
The 16-time world champion new look will be a great treat for the eyeballs of his fans, especially for his female fans.
As soon as his new look comes to light, the social media has applauded his new look.
Here's how Twitterati reacted:
Great shape

— wwe kieron 100 (@KieronThompso12) August 23, 2018
Incredible! In absolutely phenomenal shape!

— El Ligero (@Ligero1) August 22, 2018
Bruh....when your body starts looking like Google maps on terrain view... you're crushing it

— I came in here for something🤔 (@rhc4k) August 22, 2018
Attention Pvt @JohnCena @WWE "WOW" Sure Hope You're Not Still As Stiff As The Boys Said You Were!😎 lol

— SGT SLAUGHTER (@_SgtSlaughter) August 22, 2018
Cena lost about 15lbs and looks crazy ripped for his kung fu film @jasontowells

— Dan Moon (@DarthMoon81) August 23, 2018
Ya good work out 😏

— Dianne Fournier (@dianne_fournier) August 23, 2018
👊👊 you're my hero #NeverGiveUp pic.twitter.com/6AYYKiKdao

— Mahdi Dwayne Johnson ✝✝ (@mahdiorton1) August 22, 2018
Well, Cena looks leaner in his new look and also have grown up his hairs.
John Cena looks amazing in his new avatar.
How do you feel? Comment.
Watch video:
Also read: WWE: Nikki Bella's Instagram post says that she has been through hell after split from John Cena