Budhia Singh: victim of mismanagement or curse of wunderkinds?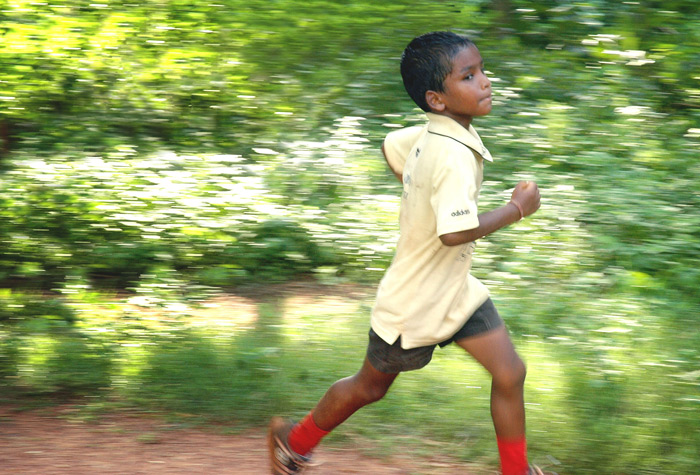 The prodigy
Budhia Singh shot into the limelight about a decade ago as a four-year-old who ran marathons in Odisha
Now 13, Budhia struggles to beat his peers at the Kalinga Stadium in Bhubaneswar
The curse
Wunderkinds or prodigies seem to fail a lot more than they succeed
In most cases, it is the mismanagement by coaches/authorities that causes problems
More in the story
The damage that young Budhia suffered due to mismanagement
An American 10-year-old whose parents are showing the right way to manage prodigies
You might remember Budhia Singh, the slum kid from Odisha who could run marathons at the age of four.
Sixty-five kilometres separate the cities of Puri and Bhubaneswar, and it is a distance that Budhia covered multiple times under the tutelage of his late coach and guardian Biranchi Das. Between the ages of three and five, he had run a mind-boggling 48 marathons.
Then, in 2008, Das was killed by gangsters, and Budhia slipped off the radar.
Now 13, Budhia trains at the Kalinga Stadium in Bhubaneswar. It's probably no surprise that he struggles to beat his peers, given the extreme strain his body went through at a tender age.
As a child, Budhia was treated as a tool to serve other people's whims. And now, the reality is that the young prodigy will probably go on to join a long line of wunderkinds who could never achieve what they promised. He just wasn't managed the way he should've been, making a professional athletics career an improbable dream.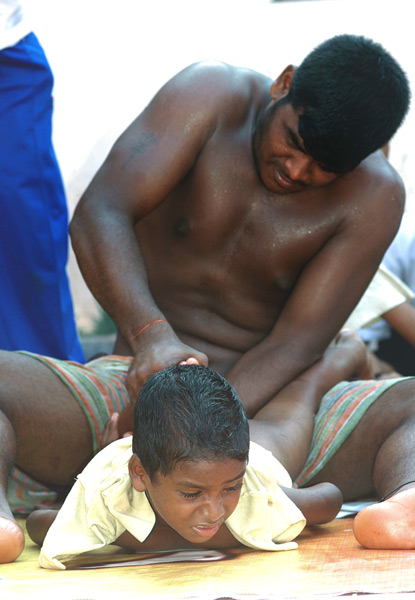 Coach's ticket to fame
The term 'wunderkind' is German for a child prodigy - one who exhibits skills far beyond the norm for kids of that age. Unfortunately, for every wunderkind who manages to live up to his or her promise, there are many more who don't.
After Budhia's talent came into the limelight, what followed was public appearances and considerable media coverage every time he ran a marathon. Documentary filmmakers from all over the world came to cover his story, and all this led to significant financial gains for coach Das.
Budhia was not just a child with potential whom Das was training anymore; he was also an asset to him.
The stakes kept getting higher and Das's training sessions became more and more rigorous, till he was charged with intimidation and torture by child rights groups. Medical tests revealed that Budhia's little body was not able to cope with the strain, and that his kidneys and heart had already suffered damage.
He was subsequently banned from participating in long-distance running by Odisha state authorities, and also barred from training with Das.
Considering the rate at which his body was being put under stress, this might just have saved Budhia's life. But it's equally true that his talent was not utilised properly.
The East German precedent
The ultimate example of ruining young athletes comes from the erstwhile East Germany. Coaches administered Oral Turinabol - a performance-enhancing steroid - to swimmers and athletes in the 1970s and 80s, in order to boost their performances.
This generation of wunderkinds went on to win several medals and break records at the Olympics throughout those two decades. But it was a generation which faced severe health consequences later on in life due to the long-term effects of these steroids.
That's the way the cookie has crumbled in many places around the world - prodigious young talents are frequently treated this way by people and governments with vested interests.
Harinder Singh Noriyal, an athletics coach with the Sports Authority of India and head of physical education at the Step By Step school in Noida feels it's a tricky moral issue.
"While over-training at an early age, like in the case of Budhia, can have long term impacts, talents like him are very rare. Unfortunately, he was not managed well. But he could have been a great athlete if he had been managed well. If the talent is evident, it would be unfair on the coach's part not to give the child the best opportunity to bloom," Noriyal says.
How to handle things correctly
A prime example of this correct 'opportunity to bloom' is on display in the USA right now.
Ashlyn Mundell is the fastest 10-year-old in the world. She has run the 50m and 60m faster than anyone else her age in history. Ashlyn also holds the world record for the standing broad jump in her age category.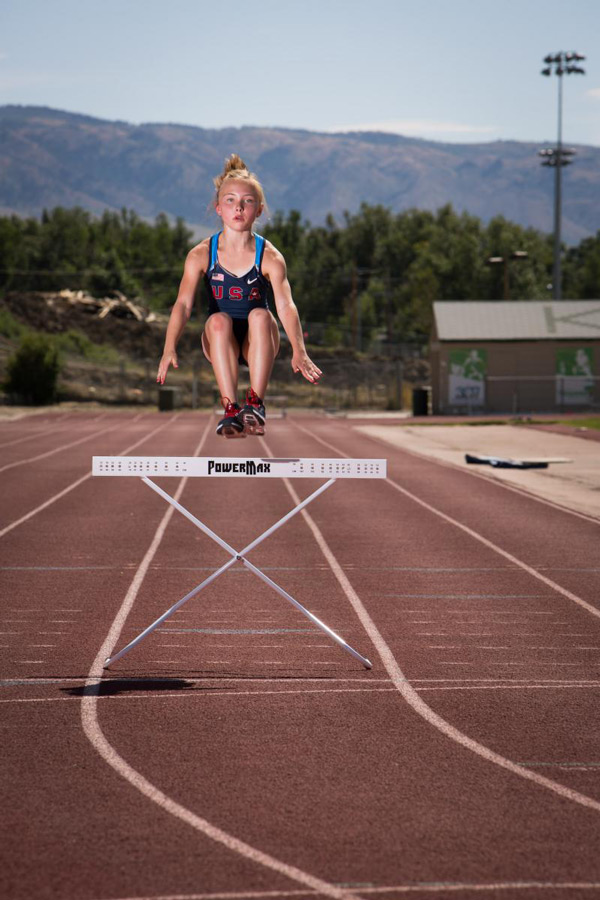 She has received numerous invitations to prestigious sports training institutes, including the famous IMG Academy in Florida, but her parents are adamant that they won't send her away at this tender age. According to her father Bret, they want Ashlyn to have as normal a childhood as possible.
However, that's not to say that she won't get the best possible training and opportunity to succeed.
"She's not a normal ten year old," Bret says. "She's different. She's got gifts, and, more importantly, a detailed comprehension of what it takes to operate at an extremely high level. To the outside world, it may seem like pressure, but in my mind, it's preparation. In my mind, it's love. Because if she's going to participate without proper preparation, all I'm doing is preparing her to fail."
This is where the people around Budhia went wrong - they prepared him to fail.
Hoping against hope
Rishabh Jaiswal of Sporting Ethos, a sports medicine and psychology institute in Delhi, opines that Budhia's is a classic case of burnout.
"There is a large issue of burnout among young Indian athletes that we need to address," he says. "Budhia's body just couldn't take the strain."
Noriyal, too, speaks of the mental toll that excessive and age-inappropriate training takes.
"Just because a child is capable of athletic ability beyond his or her years, it doesn't mean he or she has to be pushed to that benchmark each time. It is counterproductive."
Budhia is still only 13. If we temporarily forget his feats of a decade ago and gauge him as a normal 13-year-old, he may still turn out to be an asset to the country.
But given the history, his could remain a story of a lost childhood and potential. Like so many other wunderkinds around the world.