Belgium has its best shot at bringing home a World Cup with their golden generation
The Belgium national team have a rare thing going on. Doesn't happen often. And when it does happen, it goes down in history. It defines the decade. It's talked about for generations to come. It is celebrated and storied, becomes the stuff of legends. And it might not happen again for a really long time. Golden generations in football are a phenomenon, rare in their occurrence like a meteor shower or passing of a comet.
Somehow, in a space of five to seven years, a bunch of kids are born in a country and they all love football and become extremely good at it. It happened in Belgium in the late 80s and early 90s. Eden Hazard, Kevin de Bruyne, Romelu Lukaku, VIncent Kompany, Thibaut Courtois, Toby Alderweireld, Jan Vertonghen; all born in a space of seven years, all of them world class footballers, all of them Belgians. All of them currently playing at the World Cup.
Never a promise, always a premise
It's a tricky thing. Golden generations are never a promise, always a premise. Its fulfilment is another thing. That's on you. Some of them rewrite the book on the game. Brazil, 1970. Pele, Jairzinho, Rivelino, Tostao, Carlos Alberto. They not only changed the game; they changed the world. It is because of them that any kid in any part of the world can recognise the iconic yellow and blue.
And then Brazil had it again for a decade, 1994-2004. Ronaldo, Cafu, Dunga, Roberto Carlos, Ronaldinho, Rivaldo, Romario, Kaka, Juninho. They fulfilled their shared destiny at the 2002 World Cup. Around the same time, France got it too. 1998-2006. Zidane, Barthez, Blanc, Desailly, Deschamps, Henry, Gallas, Makelele, Pires, Thuram, Trezeguet, Vieira. Their time was 1998, when they won the World Cup, on home soil.
Most recently, Spain got theirs. 2008-2012. They hadn't won a major title in 44 years. They had never even played a World Cup final game. Then Xavi, Iniesta, Villa, Torres, Casillas, Puyol, Pique, Busquets, Alba, Fabregas, Alonso, Ramos, Silva were born in the 80s. Spain had been hungry for half a century. So they sandwiched the World Cup between two Euros and ate it up in one go. Germany too went through a decade of overhaul, systematic changes from the ground up that birthed their golden generation and finally bore fruits in 2014.
Some shine, some do not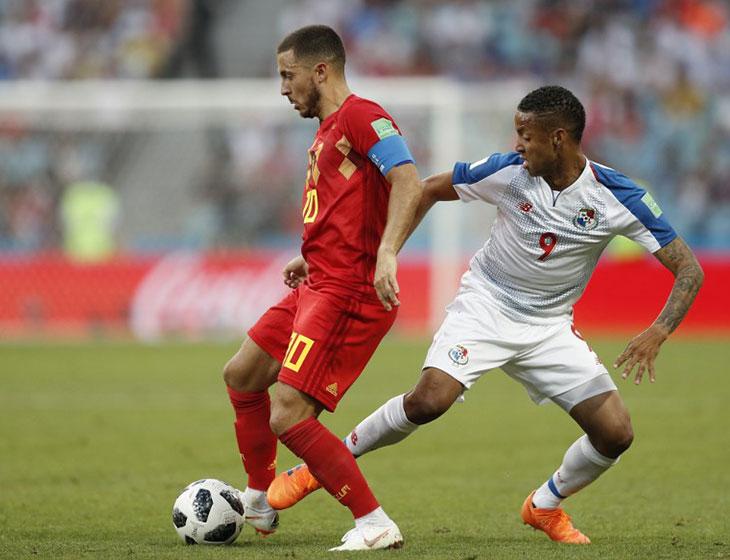 Adrian Dennis/AFP
Then, some golden generations shine so bright that they blind you. But by the time you open your eyes, they are gone. And they have nothing to show for it. Hungary of the early 50s are still talked about as one of the greatest football teams to have ever played the game. They were called the Golden Team, the Magical Magyars. Ferenc Puskas was the best player in the world. They went into the 1954 World Cup as overwhelming favourites. Hungary lost the 1954 final to West Germany. Two years later, the Hungarian revolution came calling and their time was up.
The Dutch of the 1970s perhaps have impacted football more than any other side. In the training grounds of Ajax, at the feet of Johan Cruyff, Total Football was born. A tactical approach that revolutionised the game. A method on which later Barcelona based its possession style football and built its success. The Dutch reached back to back World Cup finals in 1974 and 1978. They lost both.
Belgium's golden generation has been around for five years. In that time, their players have become global superstars. They have won titles and medals, individual honours. Football clubs have collectively spent over 300 million pounds on Belgium's players. De Bruyne was the best player of the best team in England. He is the best attacking midfielder in the world. Hazard is one the best wide forwards in the game. Lukaku, one of the best young strikers. Courtois, one of the best goalkeepers. Jan Vertonghen, Toby Alderweireld the most solid centre-back pairing.
But in their two major international outings, the 2014 World Cup and the 2016 Euros, they have stumbled at the quarter-final stage. Both times, the squad on paper was strong as steel. Both times, the expectations were high. And both times, they underachieved. In Russia, they return to the World Cup a bit older, a bit wiser and perhaps a bit more cautious. People are expecting from them again. That they could be the dark horses of the tournament.
Can Belgium's golden generation shine?
Adrian Dennis/AFP
A few things are different, though. They have a new coach in Roberto Martinez and new assistant coach in Thierry Henry. How their team sets up is also completely new. But more importantly, and much like Brazil of 2002, they seem to have learnt from their mistakes. They have grown up. Four years ago, Belgium looked like they were condemned like Hanuman: blessed with godlike strength, but cursed to forget that they have it. Awareness is all the difference.
Belgium have started strongly in Russia. On Monday, after a decent but ineffective 45 minutes against Panama, they became aware. It didn't take long for them to score three times in the second half. Job done. Good start to the World Cup and three points in the pocket. Winning the first game is always good. It's especially good when you've seen Argentina and Brazil draw, and Germany lose their openers.
The group stage is only preparation for Belgium. Anything less than a semi-final will be a failure. Their best finish at the World Cup was when they came fourth in 1986. Russia is their best chance to better that result. If they don't, they might get lost in history like Hungary and Holland, never to be as strong again.
It is hard for teams that have never won the little golden trophy to go all the way. Teams that know what it's like to be crowned world champions always go in with the belief that they can do it again. Three teams, Brazil, Germany and Italy, have won it 13 times out of 20. But France's golden generation won it for the first time in 1998 and Spain's golden generation did it in 2010. Belgium's golden generation has precedent. It's time to see what they do with it.