End of the road: Yahoo merges with AOL to become Oath. Marissa Mayer to exit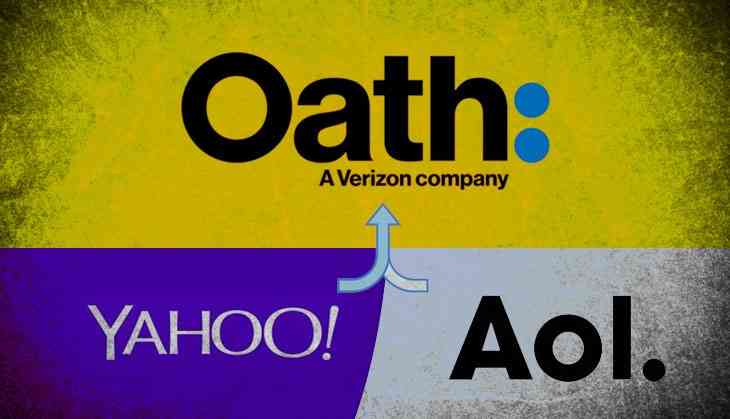 Last June, media giant Tribune Publishing rebranded bizarrely as Tronc. Now, the tech world is set to be graced with another bizarre name, courtesy of Verzion. After Verizon closes its deal of Yahoo's core assets, the new company, a merger of Yahoo and AOL, is going to be called Oath. Nobody knows where the ill-fated name came from, after all, quite what an oath has to do with either Yahoo or AOL is anyone's guess.
Billion+ Consumers, 20+ Brands, Unstoppable Team. #TakeTheOath. Summer 2017. pic.twitter.com/tM3Ac1Wi36

— Tim Armstrong (@timarmstrongaol) April 3, 2017
"In the summer of 2017, you can bet we will be launching one of the most disruptive brand companies in digital," AOL said in a statement. If everything goes according to plan, soon people will be checking Oath Mail for their daily dose of spam and Oath News for curated news from across the web. The deal was delayed due to Yahoo's recent hacking disaster and the decline in business.
AOL's properties include the Huffington Post, Engadget, MovieFone, MapQuest, TechCrunch, and some other media sites. Yahoo mainly has Tumblr, Flickr and some media sites along with Yahoo Messenger and Yahoo Fantasy Sports. The new company will be overseeing more than 20 brands and over a billion customers, presuming they continue to take a company named Oath seriously enough to keep using it. Yahoo's Asian assets are not being sold to Verizon and will also be getting a new name. That name is Altaba Inc, which isn't too much better than Oath.
Verizon's acquisition of Yahoo's assets doesn't come cheap. It's expected to cost about $4.48 billion. The deal is expected to close in the second quarter of 2017 and, as Business Insider reports, that could be "on or before April 24".
According to sources at Recode, Marissa Mayer will not be continuing with the new company. Instead, AOL CEO Tim Armstrong is expected to be "Oath-in-Chief". Mayer has not been speaking much publicly and terms of her departure aren't yet known.
Twitter users, however, were not interested in these details, choosing instead to mock the new name mercilessly:
T
R
OATH
N
C

— Matthew Yglesias (@mattyglesias) April 3, 2017
FAQ:
Q: Is "Oath" Yahoo or AOL?
A: Boath
Q: What will determine success?
A: Groawth
Q: What's the strategy
A: Build a competitive moath

— Ashley Mayer ❄️ (@ashleymayer) April 4, 2017
Lol, Oath.

— BuzzFeed Tech (@fwd) April 3, 2017
It's call Oath because Verizon will be using OAuth to share your browsing history.

— SwiftOnSecurity (@SwiftOnSecurity) April 4, 2017
wow Oath's Twitter is good pic.twitter.com/Fqf6XiZKUV

— Jenna Amatulli (@ohheyjenna) April 3, 2017
The last "oath" Yahoo took was to keep my email safe and WELLLLLL

— Casey Newton (@CaseyNewton) April 3, 2017
a Yahoo columnist is now an Oath taker

thank you

— Simon Maloy (@SimonMaloy) April 3, 2017
The remnants of Yahoo will be named Altaba and Oath, just like the prophecy foretold

— modest proposal (@modestproposal1) April 3, 2017
However, no matter how badly this name change goes, it will never be as funny as Tronc:
Junk in the tronc

— Reyhan Harmanci (@harmancipants) June 2, 2016
You need to ask the question: is your content Tronc-worthy?

— ProfReinhold Niebuhr (@ProfJeffJarviss) June 2, 2016
I have curated
the content
that was in
the channels

and which
you were
planning
to monetize

Forgive me
they were
so premium and
tronc

— Alex Duner (@asduner) June 2, 2016
The New Tronc Times
The Wall Tronc Journal
Troncson Reuters
Columbia Graduate School of Troncalism
National Troncasting Company

— BGrueskin (@BGrueskin) June 2, 2016
Go home, Tribune. You're tronc.

— Brian Fung (@b_fung) June 2, 2016