Xiaomi's Mi A1 goes for stock Android; Buy it for the purest experience out there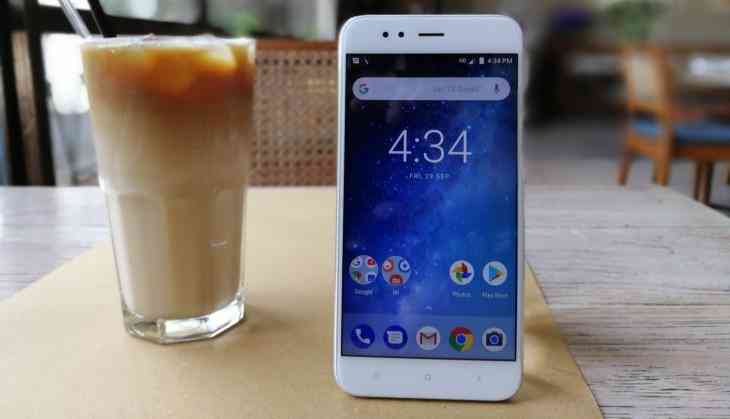 (Sahil Bhalla/Catch News)
Let's just hope this is the beginning of a larger friendship. On 6 September, Xiaomi & Google became a little bit closer. Xiaomi launched an Android One phone at Rs 14,999. The Mi A1 is the first proper Android One smartphone to launch in many months.
The Mi A1 combines the guts from Xiaomi with the software from Google for an unrivalled experience.
I, for one, was very excited when rumours spread of a Xiaomi Android One smartphone. Since the days of Redmi Note 3 and Mi 4i, I've been a fan of the company. The only issue keeping me away from purchasing a phone from the #1 Chinese smartphone manufacturer was its interface.
Called MIUI, the Android skin is bloated and lags in performance. It also isn't optimised for the best battery usage. It also has no app drawer, a significant omission.
Google may not have done much in getting its Android One programme off the ground once again but Xiaomi is delighted to be able to have an Android One branded phone. And what a smartphone it is.
None of that matters though. Xiaomi has a serious contender on its hands for the top spot in the sub-15k segment. Does it offer the best experience? Read on to find out.
Before I begin, let me just get this out of the way, especially for those who don't want to read the full review. This phone is going to sell like hotcakes and unless you are desperate for a bezel-less phone, you'll be hard-pressed to find a better phone than this.
The Honor 9i may have been launched a couple of days ago at Rs 17,999 with Full Vision Display and four cameras but Mi A1 still offers more bang for the buck. Read on to find out why.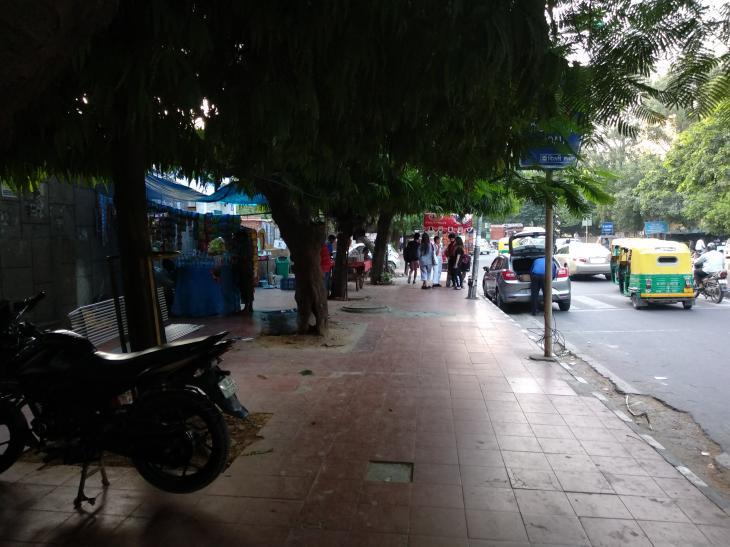 Sahil Bhalla/Catch News
Specifications
Specifications don't matter except to hardcore geeks. Nonetheless, let me quickly spell them out for you.
It's got a 5.5-inch display and powered by a Qualcomm Snapdragon 625 processor. 4GB RAM and 64GB storage (expandable via microSD card) accompany it. There is a 3,080 mAh battery under the hood and it runs on Android Nougat 7.1 (will be updated to Android Oreo 8.0 before the end of the year).
Timely updates are what Android One was made for. Finally, it's got dual 12-megapixel rear shooters and a 5-megapixel selfie camera.
It comes in three colours - Gold, Rose Gold and Black - and is priced t Rs 14,999. There is only one variant of the smartphone.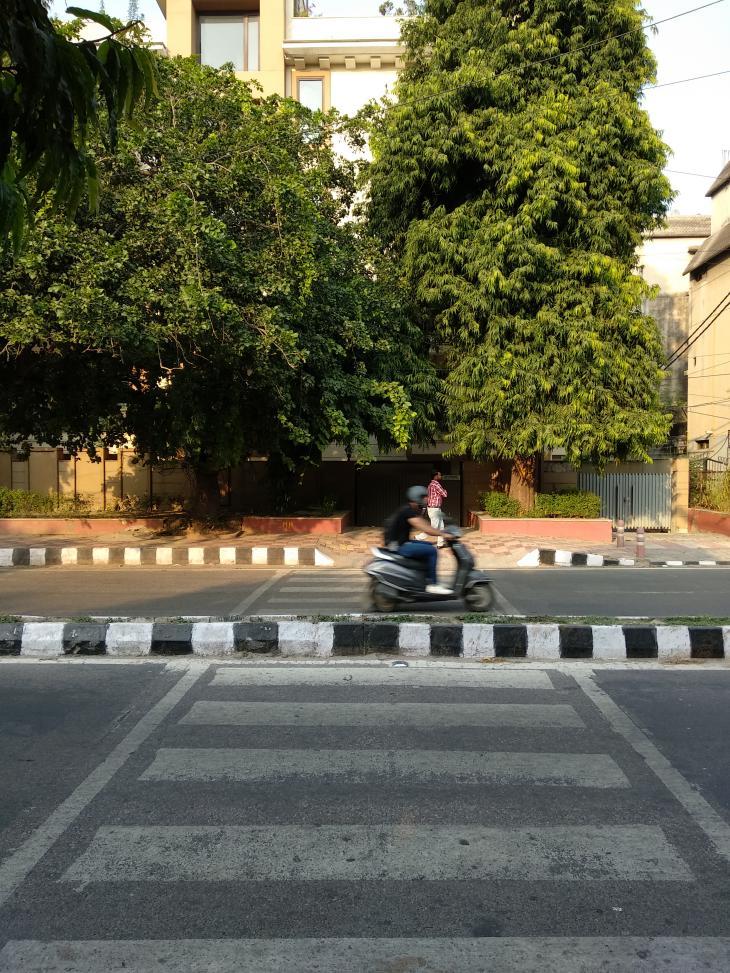 Sahil Bhalla/Catch News
Design & Display
Looking at the phone and it looks like a winner. It's sleek and it's display is bright. It's vibrant and it's easy to use in one hand. It's got bezels and doesn't look gorgeous going by the standards set by Samsung's Galaxy S8 and Xiaomi's Mi Mix 2. Nonetheless, it will feel a far cry from the earlier Xiaomi smartphones - Redmi Note 4, Mi Max 2, Redmi 3S Prime - and that's a good thing.
The phone easily fits into one's palm and is mighty easy to use one-handed with its rounded edges and corners. It's got 2.5D curved-edge Gorilla Glass on the front, making it look like a far more expensive phone. The all-metal body suits the phones looks. It does draw inspiration from the amazing Google Pixel. It may also have drawn design cues from the iPhone 7 with the placement of the dual cameras and the antenna lines.
Below the screen are the capacitive buttons. There are the volume rockers on the right along with a power button that is very touch friendly. Both are easily accessible with the thumb. The SIM card slot is on the left. At the bottom, and this is a welcome change, Xiaomi has introduced a USB Type-C port. Besides that resides the headphone jack and a speaker grille.
What is not welcome is the fingerprint scanner. It is squarely on the back, like all of the other Xiaomi phones and is a pain when kept down on the table. It does work pretty fast though. Also on the back is the branding. The familiar Mi logo is accompanied by an Android One logo.
The display is a 5.5-inch full HD one. It's a standard now on Xiaomi phones and this one doesn't disappoint. It's got good viewing angles and vibrant colours.
Overall, this feels very refreshing. It's probably the best-designed smartphone from the company's stable till date. Lead Product Manager of Xiaomi India, Jai Mani, said that this phone took six months to come to life and it shows with the attention to detail on this smartphone.
Performance & Battery Life
A breath of fresh air. That's all I have to say. It's a far cry from using MIUI. This feels snappy and it is. Playing heavy intensive games is the only thing that will drag the performance of the phone to a halt. It's got a capable processor and more than enough RAM for your multitasking needs.
While charging or multitasking or even gaming, the phone never got hot. It was always at a bearable temperature.
Battery life on this phone is one of the best I've experienced in the segment apart from the battery-focused smartphones like ASUS's Zenfone Max series. With a normal office days workload along with some gaming on the way home and listening to music constantly, I got enough battery to last me through the night and only had to charge it once I woke up.
Screen-on-time gave me around 4 and a half hours on average, which not many other phones are able to match.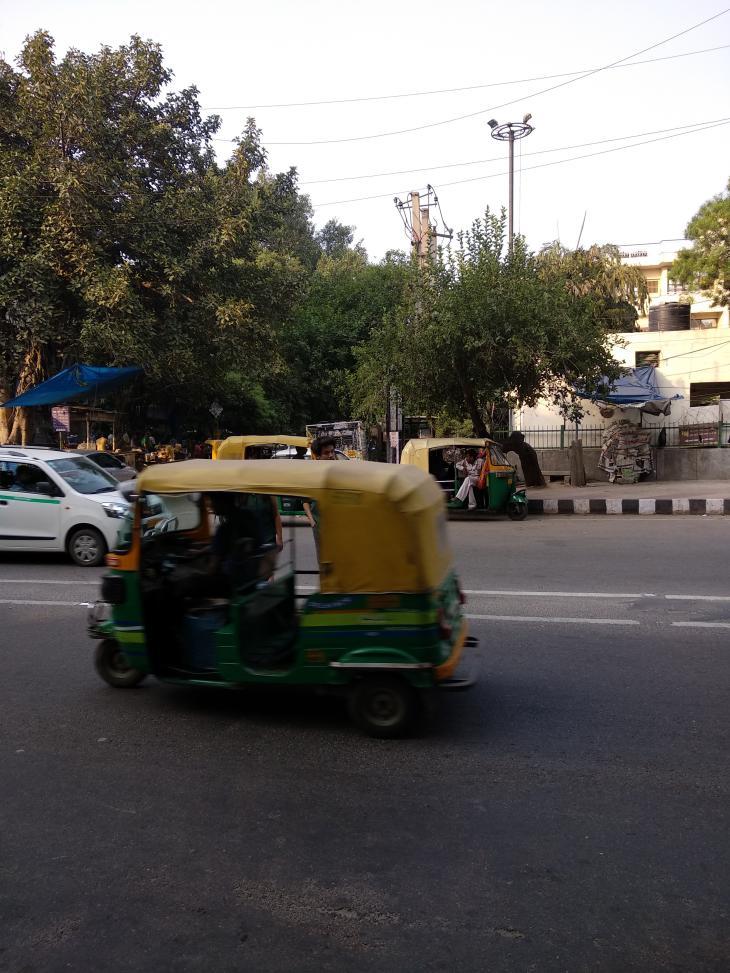 Sahil Bhalla/Catch News
The only two downsides are the speaker and that the phone is slippery. The speaker is loud. It's loudness though doesn't equal to crackle-free sound and that's a bummer. A single speaker grille doesn't do justice to the phone that punches above its weight. It is a worrying experience. I always feel like I need to put on headphones to truly enjoy it.
The phone may not be as slippery as Samsung's C7 Pro but if you aren't careful with the phone, it can fall to the ground and depending what the surface is, shatter.
Software
I'm not going to go on and on about stock Android. Let me just say that it is a wonderful experience on such a device. Stock Android stands for a bloatware free experience that intends to get the most out of the internals of the device. The device runs Android Nougat 7.1.2 and is possibly the best experience I've ever had on a budget smartphone.
Since the Google Camera app doesn't support dual cameras yet, Xiaomi's brought it's own to the device. Besides that, it ships with three Mi apps: Mi Remote, Mi Store and Feedback. Despite this, Xiaomi is able to push out updates pretty fast.
The software is snappy and lag-free. I had a pleasure using Chrome browser, multitasking between Google Photos and Spotify and even quickly opening the camera. Once you use a Stock Android Xiaomi, you may never want to go back to a MIUI Xiaomi. I hear MIUI 9 brings in welcome changes, but I'll have to wait for the Mi Mix 2 to see how it has transformed.
Camera
The phone though isn't without its flaws. Once in a while, a player on top of his game can miss an easy shot. A tennis player can hit a clear winner bang into the net. An archer can miss bullseye on the final shot. A billiards player can pocket an eight ball sooner than he or she is supposed to. A forward such a Messi can miss an open goal. Even Lewis Hamilton can crash on the final lap of a Grand Prix.
With the camera, Xiaomi has disappointed its consumers. It isn't bad, but it isn't good. The Moto G5S Plus blasts it away in good daylight photography. With its latest update, the Nokia 6 has gotten much better at taking pictures. Xiaomi's photos are a little over saturated and lacking in detail even when the sun is bright and shining.
Xiaomi though has an ace up its sleeve. That is the dual camera. With the dual camera, it introduces to the world of Xiaomi users, the Portrait mode. It's what we call the bokeh effect. Safe to say that Xiaomi Mi A1 does the best job of artificially blurring the background in photos. It's by no means a slam dunk, but it does perform admirably.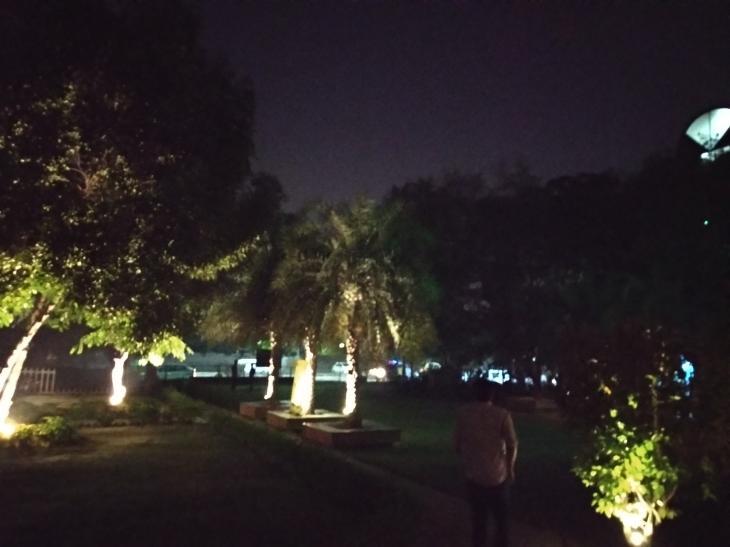 Sahil Bhalla/Catch News
If you want to take shots at night, forget about getting a good picture out of this camera. There is excessive noise in the photo and words, even at a close distance, don't come out clearly.
Videos are decent an will suffice for your various family WhatsApp groups but don't expect them to earn you 1,000 of views and thumbs ups on YouTube.
The selfie-camera is just about okay for the occasional, "hey we've met after a long time so let's take a photo together" moment. That though is only during the daytime. During the night, the selfie is dark and just not worth the effort.
Just take a look at the low-light performance of Cooldpad's Cool Play 6 and you'll be scratching your head as to how wrong Xiaomi has gone with this phone. They could have used the same sensors and all from the Mi 6, which gives great photos, but they didn't.
Final thoughts on Xiaomi's Android One revival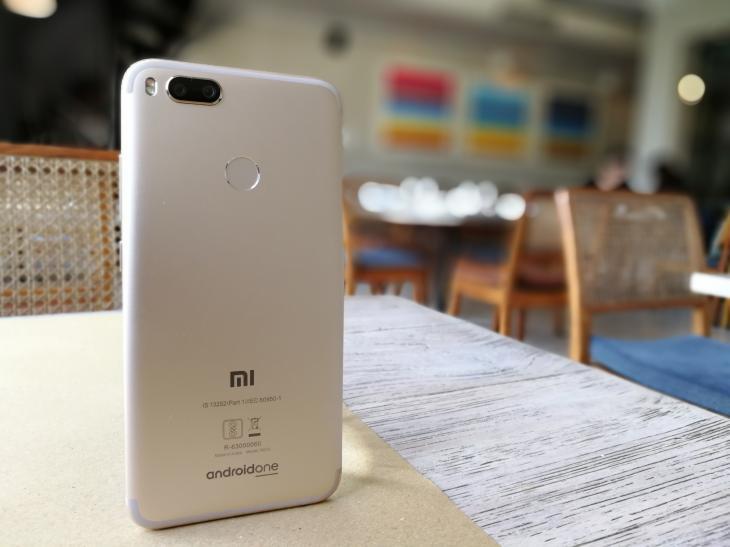 Sahil Bhalla/Catch News
For Xiaomi, being a part of the Android One program has done them a world of good. For Google, it's the catalyst needed for the programme to succeed.
At Rs 14,999, this phone offers quality and performance matched by no one else. The downside being that middling camera. The dual camera setup though benefits the smartphone. Couple the dual cameras with an Android experience directly from Google and you get a smartphone that is worthy of praise. As a bonus, you get Xiaomi's capable after sales service. This sturdy smartphone is worth a purchase.
Just take the plunge and you'll realise what you've been missing from all the other Xiaomi smartphones in the market. The Mi A1 may not be the best seller (as performance is on par with the cheaper Remdi Note 4 and people prefer MIUI) but it will sell like hotcakes in the initial months. If stock Android catches on, the sky is the limit for the Android One program. If the Mi A1 sells well, then Mi A2 (or whatever the successor is called), will be an even better smartphone.
It isn't a perfect smartphone. You can get the Zenfone Max series for better battery life, The Moto G5S Plus for better photos or even the Redmi Note 4 at a cheaper price for equal performance. Don't count out the Mi A1 though and definitely don't underestimate.
The simple answer is to login to the internet and straightway purchase this smartphone. You will not regret it. It hits the bullseye with room to spare.