Xiaomi Redmi Y1 review: Selfies help it find a selling spot in a crowded budget phone market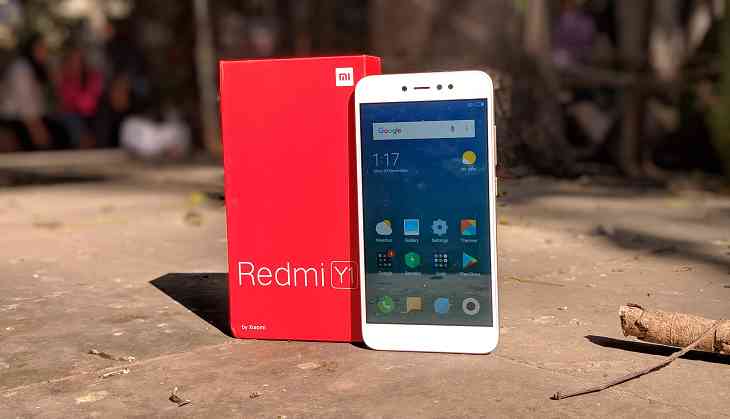 (Sahil Bhalla/Catch News)
Xiaomi knows that whatever it releases in the budget-conscious Indian smartphone market will turn to gold. The China-based smartphone maker, It also knows that releasing a new smartphone series is mostly a marketing gimmick, but that will ensure sets flying off the virtual shelves. Also, it knows selfies are in fashion.
To this extent, Xiaomi released its first phone with a selfie camera better than the rear camera. This is the Redmi Y1. A brand new series of smartphones.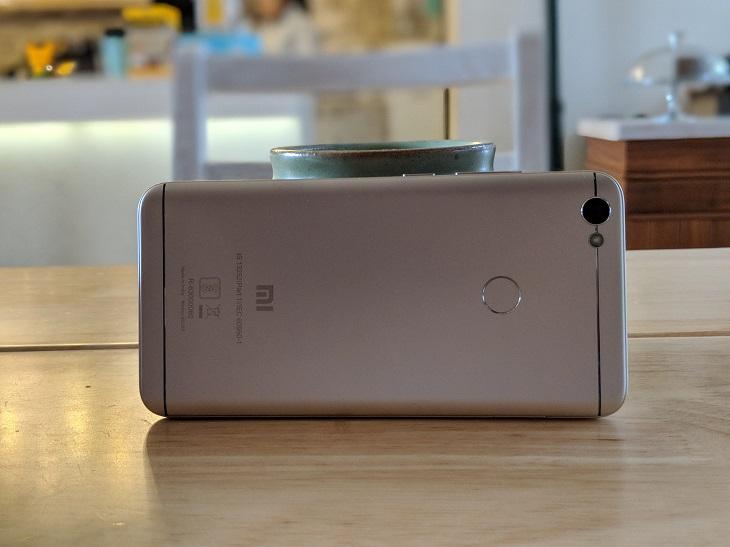 Sahil Bhalla/Catch News
The Y1 comes in two varieties: 3GB/32GB for Rs 8,999 and 4GB/64GB for Rs 10,999. Any more specification don't really matter to most smartphone buyers, but for those who care here they are:
Specifications
The Qualcomm Snapdragon 425 processor-powered Redmi Y1 comes with a 5.5-inch HD display (1280x720 pixels). The storage is expandable to 128GB via microSD card. There is a 13-megapixel rear lens and a 16-megapixel front shooter with an LED flash. Under the hood, there is a 3,080 mAh battery.
Redmi Y1 is one of the first Xiaomi phones to come with MIUI 9, which is based on Android Nougat 7.1.2.
What Xiaomi got right
Xiaomi has been in the Indian smartphone market for quite some time now. It has basically cornered the budget smartphone segment. "What's the best smartphone under Rs 13,000" will almost always yield a Xiaomi phone as the first answer.
Xiaomi's offerings don't differ much. As you go up in price, you will find a smartphone that is technically superior to the previous one. That is Xiaomi's game. Offer up as many smartphones as one can and make sure that, at least on paper, they differ from one another.
Here's a look at the what Xiaomi has in its portfolio under its Redmi brand of smartphones:
Redmi 4A: Rs 5,999
Redmi 4: Rs 6,999
Redmi Y1 Lite: Rs 6,999
Redmi Y1: Rs 8,999
Redmi Note 4: Rs 9,999
Across all these smartphones there is a consistency in build quality, good software (a surprising number of people love and adore Xiaomi's MIUI Android skin) and after-sales service. What is lacking in these products is any sort of innovation.
With the Redmi Y1 (and not the Y1 Lite) Xiaomi is at least trying to do something different within its own portfolio. It has been done before in the market, but Xiaomi is trying it out for the first time.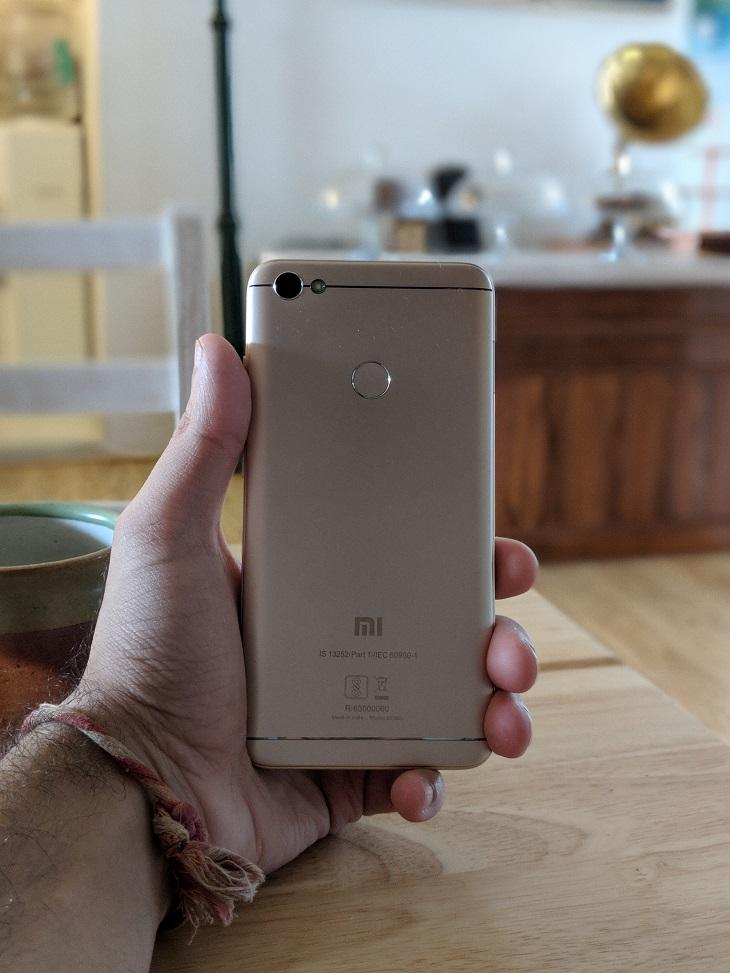 Sahil Bhalla/Catch News
Xiaomi is catering to the masses of citizens addicted to clicking selfies and thereafter plastering them across their various social network accounts. The Y1 comes with a 16-megapixel snapper that, by no means is revolutionary, but Xiaomi is hoping it gets those customers that have switched their allegiances to two other – Vivo and OPPO – Chinese brands.
Besides selfies, Xiaomi has roped in a 'product endorser' for the Y1 line of smartphones. It is none other than Bollywood actress Katrina Kaif.
Will selfies plus Katrina Kaif equal to success for Xiaomi?
Let's talk about the Redmi Y1 smartphone
The Y1 performs just like any other budget Xiaomi phone barring the much more powerful Redmi Note 4. It performs truly like a budget phone that is aiming to be so much more. It's dated design and plastic feel make it like any other.
Like with all Xiaomi reviews I've written, the Redmi Y1 performs well in basic functionality, which can't really be said of other manufacturer's smartphones. It's got a decently crisp display, good, but not great. Its viewing angles are strictly okay. The device doesn't heat up unnecessarily and multitasking outperforms similarly priced smartphones.
MIUI 9 is a grand improvement on MIUI 8, but it is based on Android Nougat and not the latest version – Android Oreo – of Android. That, my friends, is a shame.
The day-to-day performance was a breeze with a low-to-medium usage pattern. The battery lasted a day, but not through the night. Once again, this is a smartphone, that is a good choice for those wanting to upgrade from a feature phone. It won't dazzle you with lag-free gaming performance, and neither will the camera win you any accolades on your social media platforms.
Still, looking at what the market has to offer, it is safe to say that Redmi Y1 is worthy of a spot in the crowded market.
Selfie-worthy?
The main question you may have before buying the Redmi Y1 is whether it can live up to Xiaomi's claim of 'best selfie smartphone' or not. That my friend might be true, if you're purely looking at smartphones under Rs 13,000.
Selfies with two people maximum in them come out just fine and will suit your daily WhatsApp/Snapchat needs. Selfies with more than two people however disappoint. The third and fourth person usually fall out of focus.
Smartphone makers always put a fixed focus in the front-camera to not ruin the design with a camera bump. While some smartphone manufacturers fix this issue with some nifty software algorithms, Xiaomi fails in that department.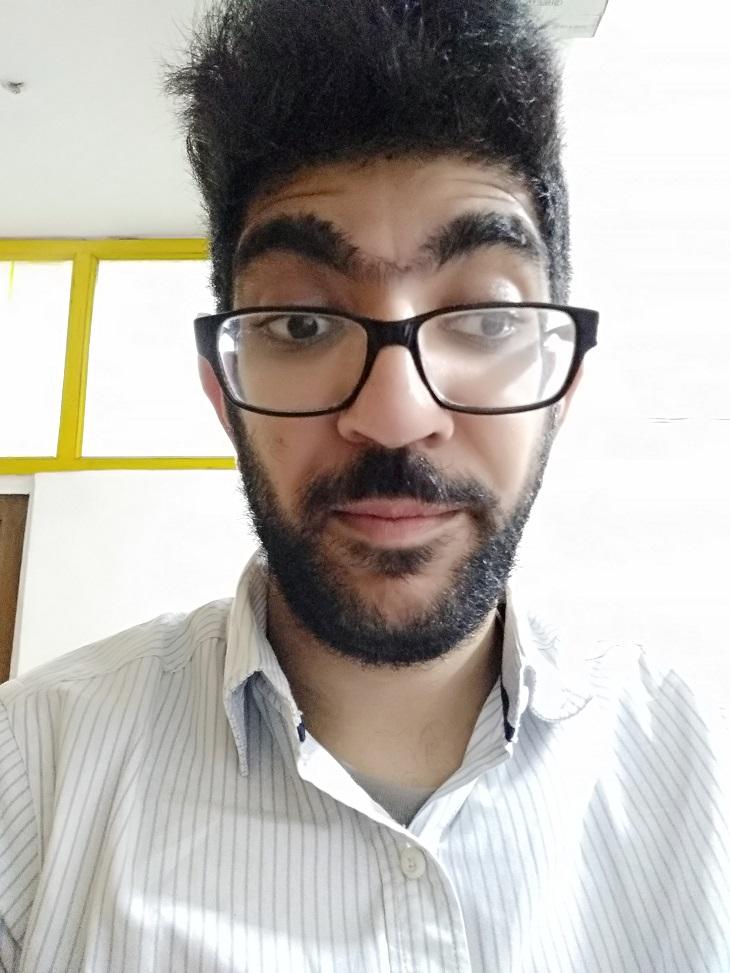 Sahil Bhalla/Catch News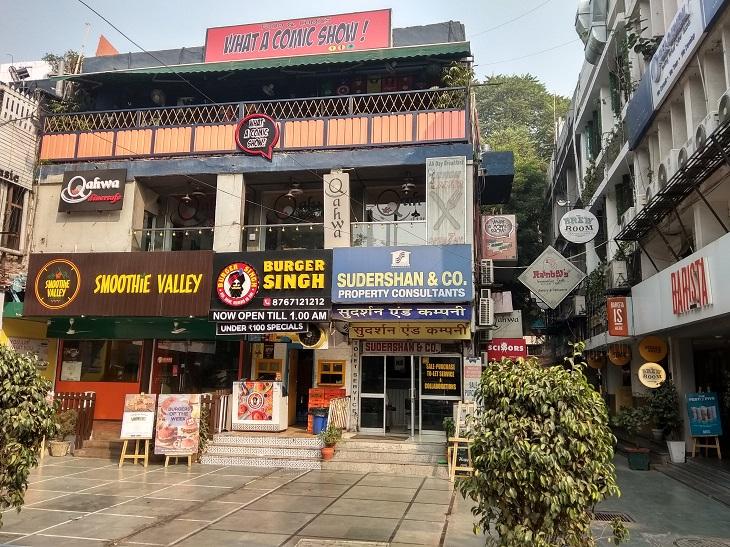 Sahil Bhalla/Catch News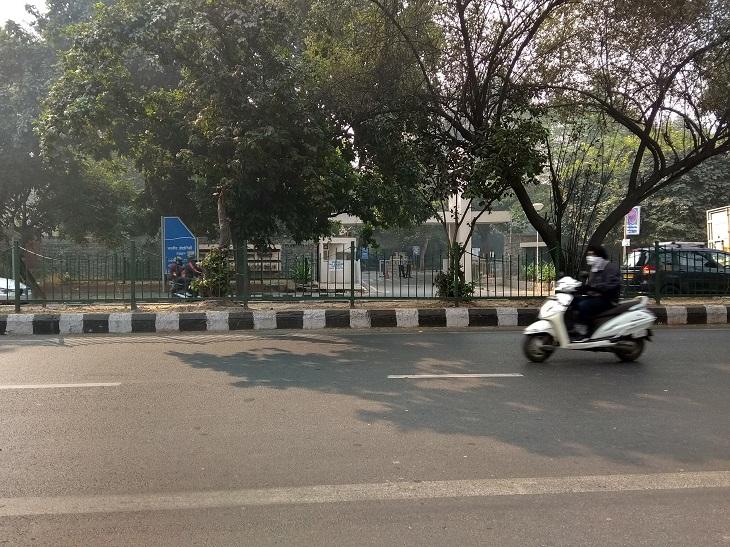 Sahil Bhalla/Catch News
The rear-camera performs gives a strictly average photo. No one will be 'wowed' with the pictures you take but maybe with some editing apps, it might get you more than a couple of likes.
Would you buy this phone?
If you're buying this smartphone purely for its camera, then know that above Rs 10,000 will get you a far better offering. If you're a real budget conscious buyer, then this is the best smartphone camera under Rs 10,000.
Xiaomi's offerings of above average selfies coupled with Katrina Kaif as product endorser will, in the long run, prove to be successful for the company.
As I've said above, there are only two reasons one would choose this as their next smartphone.
First, your budget is around Rs 9,000. Second, you want to shoot selfies and send them across the country to all your friends. Or plaster them all over your various social media accounts.
Forget about the competition. It isn't even worth looking at them. Maybe the Micromax Canvas Infinity with its edge-to-edge display, but none of the other smartphones are worth looking at. If you need a phone in the sub-10k range, buy a Xiaomi smartphone.
In the end, I'd just like to say this. Xiaomi has released another phone in its portfolio that is bound to be a very good seller for the Chinese company. It is unimaginative, but it fits perfectly into the range of smartphones announced by the company in 2017. As a bonus, it has that edge of clicking very good selfies for a smartphone under Rs 10,000.