Xiaomi Redmi 4 review: The best budget smartphone of 2017 thus far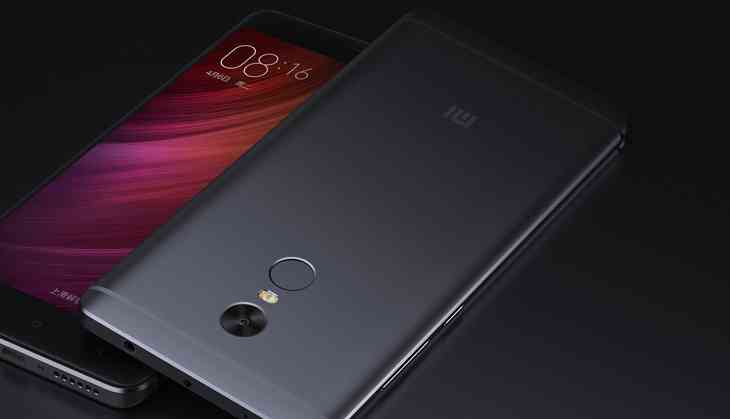 Xiaomi is on an unstoppable roll and with its Redmi 4 smartphones, it's finally fixed its biggest flaw.
People may disagree, but in each of Xiaomi's line of smartphones, barring the Mi-series, the design was ugly. It was ordinary and uninspiring. With the Redmi 4, Xiaomi has brought us a smartphone that not only looks gorgeous (the black version is love at first sight), but also is a joy to behold.
I used the smartphone for just about a month, and I fell in love with it like no other Xiaomi smartphone I've used before. Yes, I still have issues with the MIUI skin (where is my Nougat?), but beyond that, Xiaomi has once again upped the game in the budget market.
Specifications, you ask?
These are the raw specifications of the phone:
Display: 5-inch HD
Processor: Qualcomm Snapdragon 435 at 1.4 Ghz
RAM: 2GB, 3GB or 4GB
Storage: 16GB, 32GB or 64GB
Camera: 13MP rear-camera and 5MP front-camera
Battery: 4,100 mAh battery
Software: Android Marshmallow 6.0 with MIUI 8
Price: Rs 6,999, Rs 8,999 or Rs 10,999
Colour: Black and Gold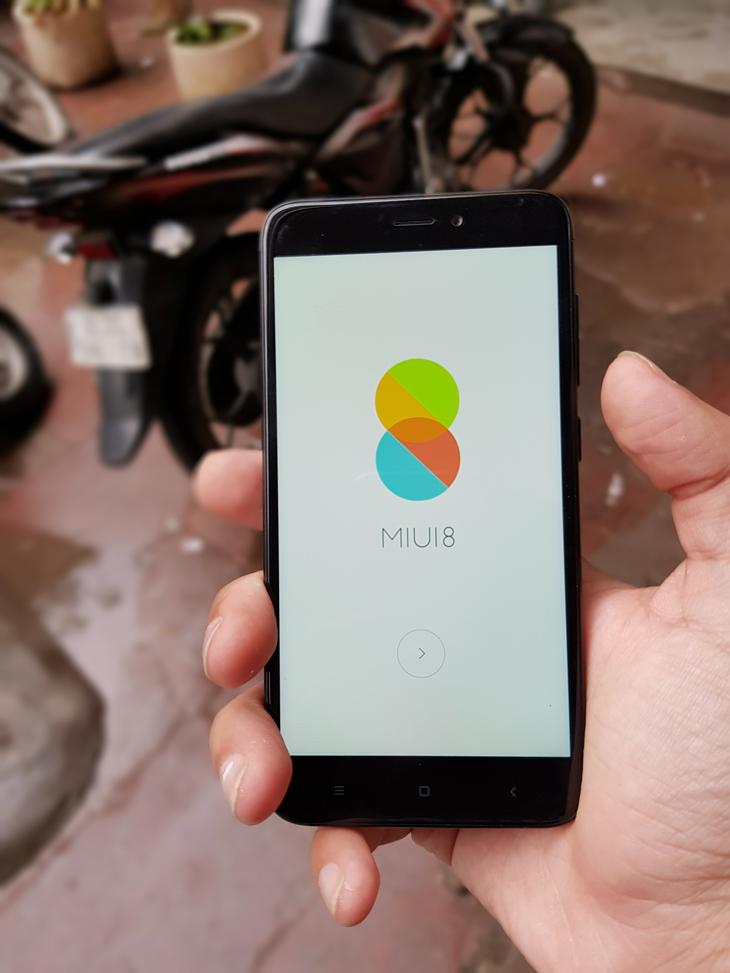 Sahil Bhalla/Catch News
Design & Display
It's a Redmi Note 4 with a better design and a smaller display. The Redmi 4 has a unibody metal construction and follows closely in its big brother's footsteps.
Curved edges with a 2.5D curved glass (quite a common sight these days) on the front allow for better ergonomics. The 5-inch display allows for a comfortable hold in one's hand, and the ease of one-handed usage is highly underrated.
The build quality of the smartphone is solid. It has a premium look to it, especially the matte black version. I did drop the phone a couple of times and there was absolutely no visible damage. The only visible downside to the smartphone is the fact that the three capacitive buttons aren't backlit. Having used a number of smartphones, this wasn't an issue for me, but I can see why it will be for a lot of people, especially first-time smartphone users.
The design & display do a good job of hiding the fact that this is a budget phone. The 5-inch display, sporting a 1280 x 720 resolution offers vivid colours and good viewing angles. I did notice a problem outside in the harsh sunlight, even with the brightness turned up to full. Watching videos wasn't a pleasant experience and I was straining my eyes more than I would have liked. The smartphone could have been better with a Full HD display, but at the price point the phone is selling at, it may have been a tad bit of overkill.
Performance & Software
I used the 4GB RAM version and found multitasking to be a relative breeze. While opening and closing apps, and even while keeping apps open in the background, there was no visible lag. Day-to-day tasks were handled like a boss. I posted pictures on Instagram, sent out multiple tweets, and sent WhatsApp messages all day without a hitch.
When I opened any game, and I mean absolutely any game, the performance took a visible hit. Asphalt: 8, Need For Speed and FIFA Mobile, none of the games ran smoothly.
Streaming on Netflix or Amazon Prime also wasn't a smooth experience, but I'd imagine that'd be improved with a software update.
The heavily modified version of Android that Xiaomi uses in MIUI was the culprit for most of the performance issues I had. The skin feels heavy and even runs slower than other comparable skins. There is no app drawer, that we have all become accustomed to, and that was a dampener. I guess those familiar with Apple's iOS won't have a problem.
The fingerprint scanner is located on the back of the device (why does it always have to be on the rear side?) and does a decent enough job of unlocking the phone.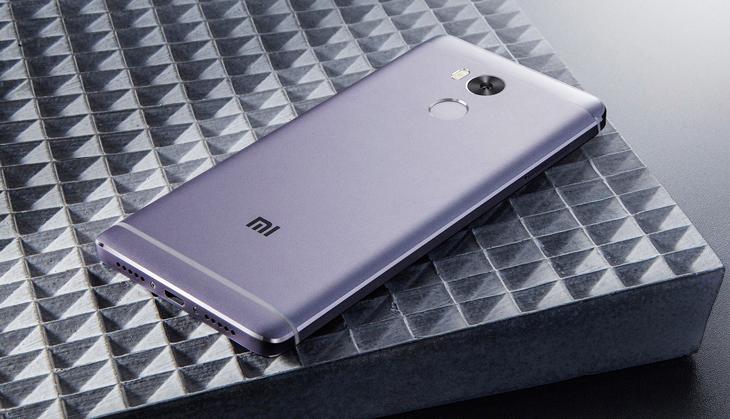 Gearbest
Battery Life
I never had to charge the phone more than once a day and that was a huge relief. The 4,100 mAh battery on the Redmi 4 saves you from having to lug around your charger or power bank everywhere you go. It easily lasted me a day and a half. My usage was medium-to-high and I expect one could, with little tweaks and with zero gaming, extract almost two days of usage. Even using the phone as a Wi-Fi hotspot didn't kill the battery as much as I expected it to.
There is no fast charging bundled with the smartphone, but one doesn't really need it with such a long battery life, as you could just charge it overnight or while sitting at your office desk.
Camera
This is one department in which the Redmi 4 disappointed me. The 13-megapixel rear camera, like most other budget phones, delivers more than adequate photos for sharing on my social media networks in ideal outdoor conditions. Colours aren't oversaturated and there isn't a lot of visible noise. As the light starts to fade, and it becomes dark, that's when the pictures take a massive hit in quality.
Close-up shots, again in ideal conditions, are a treat with this phone. There is a lot more detail than I've ever seen from a budget Xiaomi phone. Beyond that, low-light photography isn't good at all as images come blurred out. Focusing on an image is quite fasts but HDR processing is very slow. The camera comes with live filters as well as some handy modes like Straighten and Beautify.
The front camera for taking selfies will more often than not give you unsatisfactory results. If the camera is what you're after, then this phone will not be your best friend.
Final thoughts
The phone does a stellar job of providing ample performance at low costs. Barring the camera, there is hardly anything to complain about and considering Xiaomi has finally designed a beautiful smartphone, this one is a worthy addition to your shopping cart. There may be no Nougat, but Xiaomi has promised it within a month and, considering the price point, one really can't complain.
If you're on a tight budget, I'd advise you to save up and buy the smartphone at a later date. Do not buy the 2GB RAM version of the smartphone. 3GB or 4GB RAM variants will be a much better buy.
In this price segment, the Xiaomi Redmi 4 will be facing competition from the likes of Lenovo K6 Power, Moto G4 Play, and Coolpad Note 5 Lite to name a few.
Xiaomi sold four million Redmi 3 smartphones in just under ten months and the company is hoping to outdo this success. It's definitely got another winner on its hands. Xiaomi has ticked all the right boxes and the Redmi 4 is going to fly off the virtual shelves.