WWDC: From Apple's HomePod speaker to new iPad Pro, 8 big announcements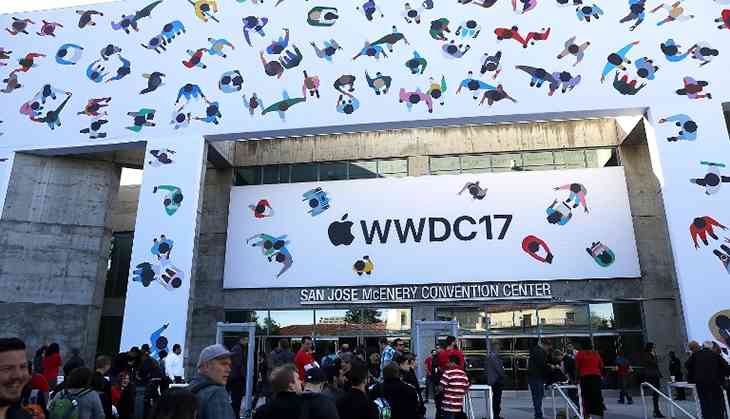 (Justin Sullivan/Getty Images/AFP)
Apple Inc, once a pioneer in cutting-edge consumer electronics products, played catch-up with new-age rivals Google and Amazon Inc when it showcased its HomePod speaker on Monday.
The Siri-powered speaker, designed to take on Google Home and Amazon Echo, was the showstopper at Apple's Worldwide Developers Conference (WWDC) keynote.
Echo, Home and now HomePod are all artificial intelligence-enabled entertainment systems. Users can 'talk' commands to them directly.
Siri, Apple's voice-activated intelligent assistant, is already in use in most Apple products. It is comparable to Amazon Alexa and Google Assistant.
The two-hour keynote in San Jose was attended by Apple Chief Executive Tim Cook along with Craig Federighi and Phil Schiller, members of the company's executive leadership team. They announced updates on software, Amazon Prime on Apple TV, new iMacs, and much more.
While there will be lots more than what can be covered in one article, we've got you covered with the biggest announcements from the keynote speech.
1. HomePod: Apple's Amazon Echo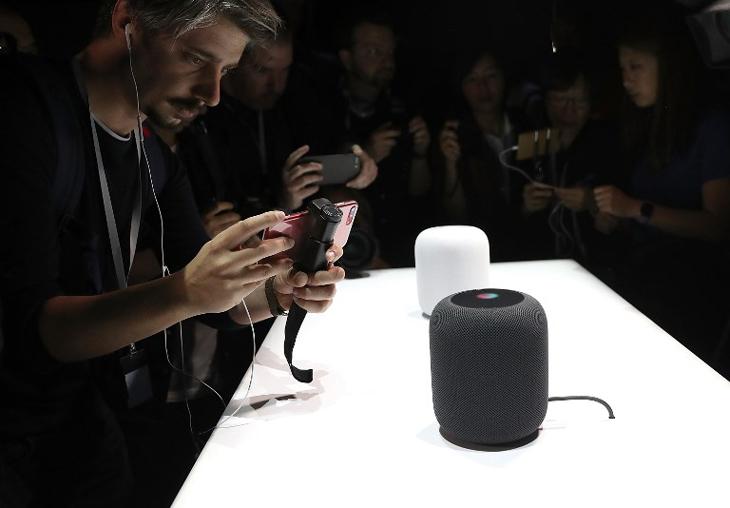 Justin Sullivan/Getty Images/AFP
HomePod will do to music in the home what iPod did to music on the go, Apple claims. The focus may be on music, but the gadget is much more than that.
It's a smart speaker, looks like a Sonos and aspires to be like an Amazon Echo. Coming in at just under 7 inches, the speaker is meant to be a showcase piece in your living room, but also covers the room in terms of sound quality.
In fact, it's got seven tweeters right at the bottom, along with six microphones at the top and a four-inch woofer. You can use a pair of HomePods together for overall improved sound. The HomePod features integrated touch controls.
Besides the focus on music, HomePod is meant to be a home assistant to get things like weather, traffic reminders, sports and other updates. One can even send iMessages through HomePod.
HomePod is compatible with iPhone 5S and will come in two colours - white and space grey. It will retail for $349 when it ships in the United States, UK and Australia in December. No word on whether it'll come to India or not.
2. New iMac Pros
Apple has announced the much-awaited new iMac Pro. It maxes out with an 18-core processor and a 5K display and retails for $4,999.
An all-in-one desktop, Apple says that the new iMac Pro is supposed to be the "most powerful Mac ever" and will replace the Mac Pro line that has been getting a lot of flak as of late.
These iMac Pros are meant for those who edit movies and TV shows for a living. It's also good to go for gaming and virtual reality.
What one gets is an 8-core Xeon processor that can be configured all the way up to the 18-core Xeon processor. Along with that is AMD's new Radeon Vega GPU.
The top of the line configuration features 16GB of VRAM and up to 128GB of data corruption-protecting ECC RAM. Finally, one can also get a whopping 4TB of SSD storage. For the rest of the configurations, check out the tweet below:
Everything else in the iMac Pro pic.twitter.com/wg5R3gURoP

— Tom Warren (@tomwarren) June 5, 2017
3. The iMac is back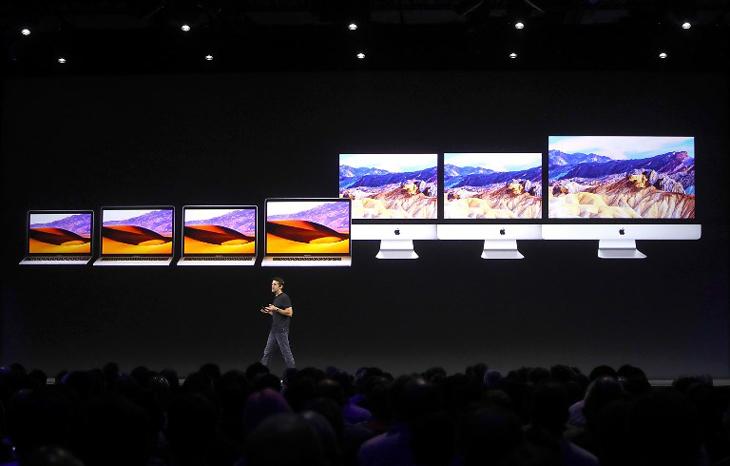 Justin Sullivan/Getty Images/AFP
Apple is bringing the "best Mac display ever," and Intel's seventh-generation Kaby Lake processors to the new iMacs. The display is 43 per cent brighter than the generation that preceded it.
The 21.5-inch model can have up to 32GB of RAM, while the 27-inch can have twice that at 64GB of RAM. Both these models will have a pair of Thunderbolt 3/USB-C ports and four USB 3.0 ports
If you've got the cash for these new iMacs with similar design and refreshed internals, it will set you back by at least $1,099. These iMacs, unlike the new iMac Pros, are already available.
4. 10.5-inch iPad Pros
Ok so most underated announcement from today IMO is the new iPad Pro display refreshing at 120Hz. Hooooooly crap it is smooth IRL. pic.twitter.com/btMc4mmjuv

— Marques Brownlee (@MKBHD) June 5, 2017
The iPad line of tablets is not to be forgotten and overshadowed. A brand new 10.5-inch iPad Pro was announced alongside a refreshed 12.9-inch model. Both are shipping as early as next week.
The old 9.7-inch iPad Pro has been killed off in favour of the 10.5-inch version. Both iPads come with Apple's new A10X six-core CPU and support HDR video.
The new TrueTone display is 50% brighter and is much easier on the eyes when reading in bright light. The new iPad Pros are accompanied by a brand new Apple Pencil and Smart Keyboard. These iPads feature a rear-facing 12-megapixel camera and a front-facing seven-megapixel camera.
Both iPads will last 10 hours on a single charge. The 10.5-inch model starts at $649 with 64GB of memory. The 12.9-inch version starts at $799 for 64GB.
5. High Sierra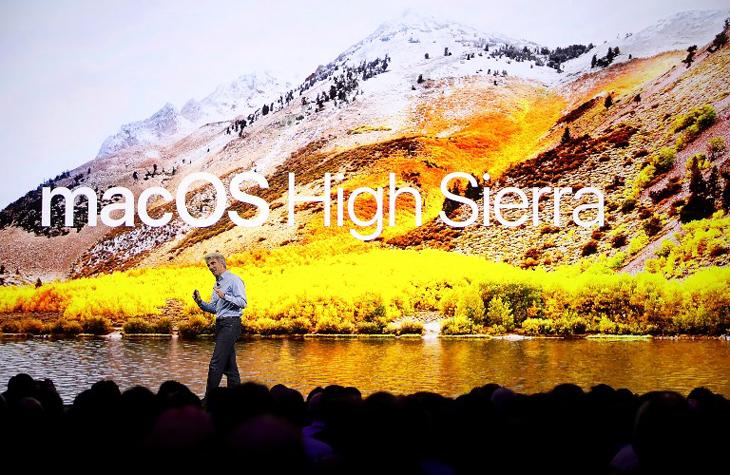 Justin Sullivan/Getty Images/AFP
Yes, you read that right. The current macOS version is called Sierra. The newest one will be called High Sierra.
It's available as a developer beta today and public beta later in the month. In the fall, it will be rolling out to consumers for free. "We talked to the guys and they said 'this might be misconstrued,' but they assured us this name is fully baked," Craig Federighi, Apple's senior vice president of software, said onstage.
High Sierra has three goals: faster. safer and applications using less space. Apple's File System will be replacing the Hierarchical File System.
Apple's File System is way faster along with being safer and more stable. The newest version of their browser Safari will have 80 per cent faster JavaScript performance than Google's Chrome browser. The mail and photo apps are also getting updates.
iOS 11
#iOS11 first beta is surprisingly stable, really love all the subtle springboard animations and UI tweaks. pic.twitter.com/J3lsHtvopj

— Mike Haynes (@mkdhyns) June 6, 2017
iOS 11 was officially unveiled onstage at WWDC by none other than Apple CEO Tim Cook.
iOS will be released this fall. We assume this will be alongside the new iPhones. A public beta, for those who want to try it, will come in June.
Some of the updates include Apple Pay, Siri, the camera app, a brand new control centre, a new files app, and much more.
Siri has gotten a lot smarter and will sound more natural. Siri can also now perform translations from English to Chinese, Spanish, French, German, or Italian, with more languages coming soon. The app is also getting smarter with suggestions.
Apple Pay: It's expanding to include peer-to-peer payments. Apple is directly taking on the crowd-favourite Venmo and Square Cash. iOS 11 also introduces an Apple Pay Cash Card, where all your money will be stored.
Control Center: Apple has gone ahead and completely redesigned the Control Center, which is where users swipe up to access the most important settings.
7. Amazon Prime is coming to Apple TV
Amazon's video app is coming to Apple's TV streaming box. It will be available "later this year," according to Tim Cook. Also, that's when Apple will reveal more about the future of tvOS.
8. watchOS 4
Apple also announced the brand new watchOS 4. It's the newest version of their smartwatch platform. It's got a new Siri watch face.
The Siri watch face uses machine learning and goes on to determine the information most useful to the user of the watch.
Along with Siri, it's also got new fitness tricks. The Workout app has a new and cleaner UI and a brand new high-intensity interval training workout option. Apple Watch will also now sync with NFC to share stats with your gym equipment.
Apple's watchOS launches this fall.