Will funds crunch spell doom for our research projects?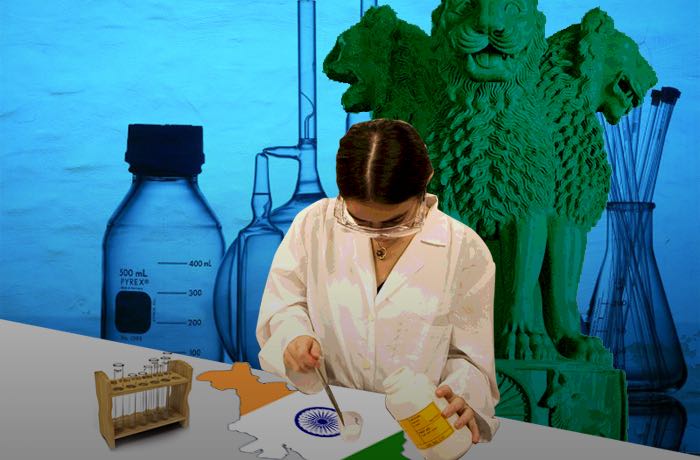 The decisions
CSIR labs agreed in June to make research \'for profit\'
Govt decided to shut down NNMB - our one-stop shop for nutrition database
More in the story
Will research ever be the same if it has to depend on external funding
What makes the govt decide to down the curtains on NNMB
All research projects must be 'for profit' - that is what laboratories under the Council of Scientific and Industrial Research (CSIR) have agreed upon in June, according to a national daily on 28 October.
The next day, the government decided to shut down the National Nutrition Monitoring Bureau (NNMB).
The common link between the two news is the Union Ministry of Science and Technology. So, is a cash-strapped ministry not being able to fund crucial programmes? Where will this lead us to?
READ: The Prototype Fund just funded 20 amazing projects to revolutionise media
"There will be a negative impact, especially when a laboratory is focused on research on a specific area, and funding requires them to diversify to other areas, which the lab may not even be equipped for," said N. Mrinalini, a senior scientist at the National Institute of Science, Technology and Development Studies, under CSIR.
Mayank Mathur, also a senior scientist, however, said CSIR and institutes under it need not worry until 2017 as funding for various research projects until then has already been granted.
Another senior scientist with the Central Drug Research Institute, under CSIR, said turning research projects into 'for-profit ventures' was not a good idea, but some departments under CSIR could sustain themselves.
Projects under CSIR, though, can't be forced to work similar to research projects under private agencies. The CSIR faculty actually knew about the June declaration a year ago and have been working to overhaul the labs.
"Let's hope the CSIR director would use his discretion to identify departments that can be self-sustainable and not impact research projects," the scientist added.
What about NNMB, which for 40 years has assessed nutritional deficiency among vulnerable population such as tribal communities, adolescents, 'at risk' elderly population and even pregnant women.
The shut down was largely an outcome of legal and administrative issues related to whether or not to make the Bureau's employees permanent, said B Sesikeran, NNMB's director until 2012.
ALSO READ: How Rajasthan's human milk banks are paving the way for India to save its babies
The bureau, under the Indian Council of Medical Research, has also worked along with The National Sample Survey Organisation (NSSO) to bring out data critical to various poverty alleviation schemes.
"One of the major problems during my tenure was that the staff of NNMB were hired for a specific period and then laid off, causing problems as people wanted permanent posts," said Kalpagam Polasa, who retired six months ago as officer in charge of NNMB.
Sesikeran pointed out that NNMB was the only source of nutritional information from across two-thirds of the country, especially rural areas. No other database has similar information.
"This (the information) also helps government assess its own schemes like Integrated Child Development Services and mid-day meal schemes. Now it even checks for diabetes and obesity data. There will definitely be a lacunae if it shuts down," he said.
More in Catch:
Diwali: A festival of lights for us, and darkness for animals
Prem Ratan Dhan Payo: 3 Hours, 2 Salmans, 1 Debacle
Who will be liable for an Indian Fukushima. Nobody it seems
Narendra Modi's visit isn't just a historic visit but an opportunity: Cameron