Virgin Hyperloop One vs bullet trains: Richard Branson announces world's first hyperloop route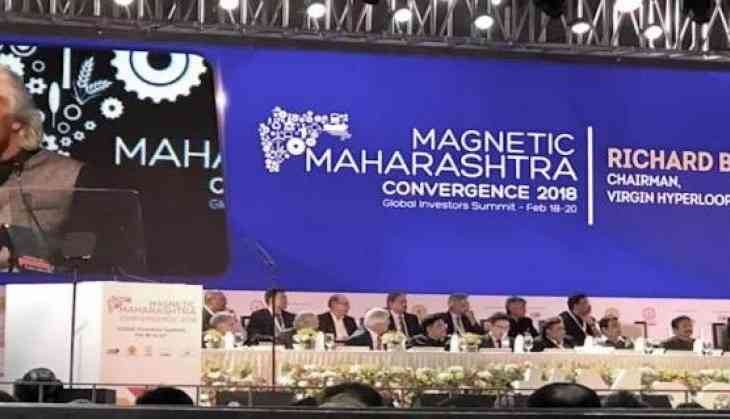 Earlier in the month, news came out that work on the 508km-long Mumbai-Ahmedabad high-speed rail corridor (MAHSR) had been fast-tracked. Construction will now begin in June of this year, and the deadline has also been advanced to 15 August 2022, coinciding with 75 years of India's independence.
Two to three years later, Virgin Hyperloop One is expected to start commercial operations of its hyperloop route between Mumbai and Pune and compete alongside bullet trains for passengers' money. The game is on for the next big thing in the transportation sector in India.
Once hyperloop is operational in India, prices are expected to be much cheaper per kilometre than the bullet train. To start with, Virgin Hyperloop One has announced that the 140-km distance between Mumbai and Pune will be covered in just 14-25 minutes, down from the current 3-4 hours.
The bullet train, on the other hand, will first come on a large 508-km stretch between Mumbai and Ahmedabad and take just under three hours to cover the distance.
The price per kilometre is projected to be much cheaper for those travelling on a hyperloop track than a bullet train. That, in the end, might sway the customer. The other thing to note is, that for both modes of transportation, only one route has so far been announced.
Price and places serviced will play a huge role going forward for the two 'future' modes of transportation. Along with metro systems coming up in various cities across the countries, come a decade from now, Indians are going to be having a multitude of options when traveling from one place to another.
Bullet trains
"Geo-technical surveys have already been done and civil works will begin in June 2018 after we receive the green signal for the entire corridor," said a National High-Speed Rail Corporation Ltd official. The bullet train project is solely aimed at reducing the travel time - from eight hours to two hours - of the passengers. The train will be running at an average speed of 320kmph, stopping at 12 stations - Mumbai, Thane, Virar, Boisar, Vapi, Bilimora, Surat, Bharuch, Vadodara, Anand, Ahmedabad, and Sabarmati - on the way to its final destination.
Bullet train is the term used to describe a high-speed passenger rail train and originated in Japan. It has a sleek, aerodynamic appearance. In Japanese, they call it Shinkansen.
Any railway system designed for speeds upwards of 250kmp is generally classified as a high-speed railway. The first high-speed line came into being in 1964. It connected Tokyo and Osaka.
Virgin Hyperloop One
By 2024/2025, If everything goes to plan, bullet trains will be having major competition. Virgin Group Founder and Virgin Hyperloop One chairman Sir Richard Branson have announced the world's first operational hyperloop to be in India, for which the foundation stone was laid by Prime Minister Narendra Modi on Sunday, 18 February.
Travel time between India's financial capital, Mumbai and Pune will be drastically cut 14-25 minutes from the present three and a half hours. The journey will take place at 350kmph and later be amped up to 600-1,000 kmph.
Virgin Hyperloop One, Branson's investee company, has signed a Memorandum of Understanding (MoU) with the Maharashtra government.
Back in 2012, Tesla CEO Elon Musk proposed a "fifth mode of transport". The concept was simple. It proposed to whisk passengers through a series of tubes at speeds in excess of 700mph.
The proposed system of transport would see pods travelling at high speeds through a tube pumped into a near-vacuum. These pods would float using magnetic levitation technology or even float using air caster (pneumatic lifting device) skis. There will be close to zero friction in the tunnel allowing the pods to travel at projected top speeds of 760mph.
Initially, the pods will be using an electric motor to launch before levitation takes place Then the pods will be gliding at cruising speeds within the low-pressure environment.
In an interview with select journalists on the sidelines of Magnetic Maharashtra Global Business Summit in Mumbai, Branson had this to say:"Possibly, India may have this track as the first operationalized route, though Dubai is competing close," Branson said. "The Pune-Mumbai route is an ideal first corridor as part of a national hyperloop network."
This route will link central Pune, Navi Mumbai International Airport and Mumbai and support 150-million passenger trips annually. This, in turn, will save more than 90 million hours of travel time. Future expansion plans are set for Andhra Pradesh and Karnataka. The Hyperloop One project is to be executed by a public-private partnership.
Branson explained the need for such a system in India, " I have sat in the Indian traffic every time I have come here. It's not a pleasant experience. And if I were an Indian a lot of my life would be spent sitting in traffic jams."