UberEATS pilot program launches in Mumbai, rest of India to stay hungry a while longer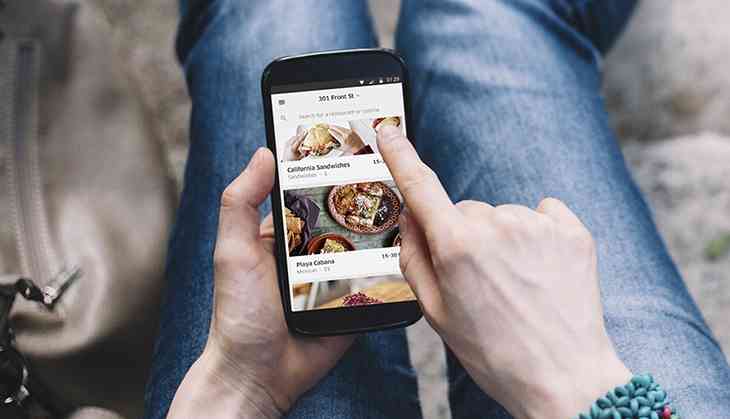 Mumbai, the financial capital of India, always seems to get picked ahead of other cities. Last month, Google soft-launched the beta phase of Google Areo in the city. Now, ride-hailing service Uber has launched the pilot program of its food delivery app – UberEATS – in Mumbai, ahead of a roll out in six other cities by the end of the year.
Economic Times had reported last month on the hiring of city general managers, city-level restaurant operations managers, and branding and sales heads in six different cities - Bengaluru, Hyderabad, Pune, Mumbai, Chennai and Gurugram. These will probably be the other five cities UberEATS expands to by the fag end of 2017.
Market hungry
UberEATS will take advantage of its ever expanding network of driver partners to service its customers, and is poised as a direct threat to market leaders Zomato and Swiggy. "The introduction of UberEATS in India is a major step in our global expansion strategy and showcases our commitment to the market," Bhavik Rathod, head of UberEATS India, said in a statement "The app brings together the perfect pairing of innovative technology and delivery network with our restaurant partners at the tap of a button," he added.
With an estimated population of two crore, and being one of the major business hubs in India, Mumbai is a good starting point for the service to gauge demand and see how they can handle supply. "Mumbai is home to a booming food industry with a vibrant food culture offering both global and local cuisines," Rathod said, adding, "The introduction of UberEATS in India, with Mumbai as the first city, is a major step in our global expansion and showcases our commitment to the region".
Uber had first talked about launching the service back in January, and, with the launch in Mumbai today, now runs UberEATS in 78 cities across 26 countries. Uber initially launched UberEATS as a pilot project in 2014 in Los Angeles. First, it was available inside the Uber app, but later the service got its own standalone app. In Asia, the app was launched in Singapore this March. In fact, Mumbai was the fourth Asian city serviced by UberEATS after Tokyo and Bangkok.
Uber, for its part, has partnered with over 200 restaurants and claims an average delivery time of 35 minutes, far faster than most delivery services. Uber says that it needs 20 minutes for preparation and just 15 minutes for delivery. With traffic being a nightmare in Mumbai, it'll be interesting to see if Uber lives up to this bold claim.
What's crucial for Uber is that the management of UberEATS is completely separate from its core team, and that will help in expanding the service quickly across the country.
Some of the restaurants UberEATS has partnered with in Mumbai are The Bohri Kitchen, Le15, Coffee by Di Bella, FreshMenu, Chaayos, and The Good Wife.
How UberEATS works
Just like Zomato and Swiggy, the UberEATS app detects the user's location. It then displays popular local restaurants that are open. Once the user chooses from the restaurant menu and places their order, they are notified of the total price. This total price includes the delivery fee. After that, the customer can track the status of their order. Uber says that it is as seamless as booking a cab ride.
UberEATS will be using UberMOTO strength for its deliveries.
At the launch, UberEATS will only accept Paytm as a payment option apart from its own credit balance system, and the service has already gone live in most of Mumbai. Unlike Swiggy and Zomato, there will be no minimum order and just a delivery fee of Rs 15 tacked on to each order.
UberEATS is available on both the Google Play Store and Apple's App Store. UberEATS will also be available on the web through its website UberEats.com.
Ola Cafe
Back in April of 2015, Ola had launched Ola Cafe, but, less than a year later, it shut down. The main reason for it shutting down was due to strong competition from standalone food delivery apps like Zomato, Swiggy, and even FoodPanda. Ola Cafe was available in just a couple of tier-one cities and it never really expanded. It was launched as a pilot program that eventually died.
If Uber can keep pumping in money to the service for the next year or two, they might be able to expand to a point where they can withstand competition from Zomato and Swiggy. If they manage to keep adding restaurants, then the competition better watch out.