Twitter's 280-character limit vs Snapchat's complete redesign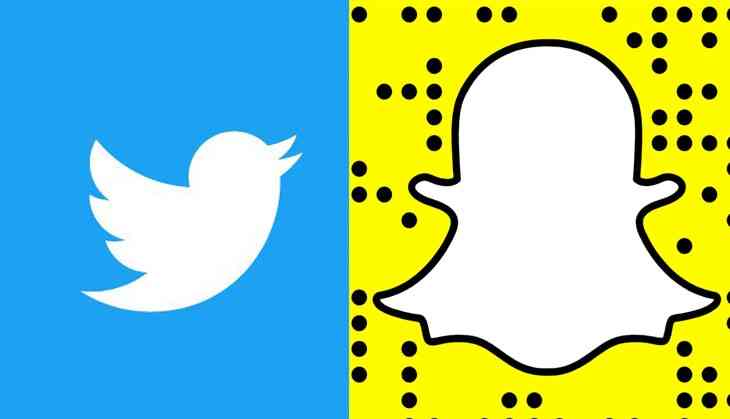 Twitter has finally made the jump to 280-character tweets available for most users on the microblogging website. Snapchat, on the other hand, is going through a major redesign. Both of these moves are in order to recapture the lost millennials and appeal to a wider audience.
Both the companies announced their respective moves on Tuesday, 7 November. Both are struggling with slow growth in user base and want to grab a larger slice of the pie. Just looking at third quarter results and you can see it's not a pretty sight for both the companies.
Twitter had 330 million monthly users at the end of the third quarter, a mere 1% jump from the second quarter. Snapchat added just 4.5 million daily users. It now has 178 million daily users, which translates to just a 3% growth. Twitter reports monthly users, while Snapchat reports daily users. For some context, social media behemoth Facebook reported 2.07 billion monthly users, which is a fairly healthy 16% jump.
Twitter's jump in charater limit
Twitter knows that it is having a real tough time expanding its user base. To that end, Twitter hopes that freeing its users from the 140-character limit will do a world of wonder for the company.
9% of English-language tweets hit the 140-character limit, reported the San Francisco-based company. Most of the people end up taking a long time to edit the tweet or don't end up tweeting at all. This is not satisfactory for the user. Only those tweeting in Chinese, Japanese and Korean languages will be omitted from the expansion to 280 characters. This is because those languages take up far fewer tweets.
The 280-character move was first being tested with select users back in September.
Whether or not this will entice more users is yet to be seen. For now, Twitter users are divided as to whether this move is good for the company going forward or a step backwards.
Snapchat's redesign
Snapchat has a new version of its Android app in the works. The kicker is that this will be a complete redesign of the original that debuted six years ago.
"The one thing that we have heard over the years is that Snapchat is difficult to understand or hard to use, and our team has been working on responding to this feedback," CEO OF Snap Inc., Evan Spiegel said. "As a result, we are currently redesigning our application to make it easier to use.
"Snapchat needs to grow its user base beyond 13 to 34-year-olds in the U.S., France the U.K. and Australia, Spiegel said. This, he said, includes Android users, people older than 34 and what he called "rest of world" markets.
Essentially, Snapchat will be redesigned so that it is easier-to-use and easier-to-understand for those not familiar with the intricacies of the app. This isn't just a minor update to the app. It's a major overhaul. "There is a strong likelihood that the redesign of our application will be disruptive to our business in the short term, and we don't yet know how the behaviour of our community will change when they begin to use our updated application," Spiegel said.
This move, to completely rethink and rewire the way people are used to Snapchat could attract a whole new audience and that is what Snapchat is hoping for in the long-run.
The app will be available to Android users in select markets before rolling out widely. Snapchat has not announced whether it will be a new product or just an overhaul of the Android app. Nonetheless, the move is to ensure a wider user base for the company.
Whether or not these respective moves help the companies move up the ladder or not is yet to be seen. For now, understanding your limited appeal and trying to tackle the issue is a good starting point. If it works, these companies may just pose a serious threat to the market leaders in Instagram and Facebook.