Store employees are obsolete thanks to Amazon Go's fully automated store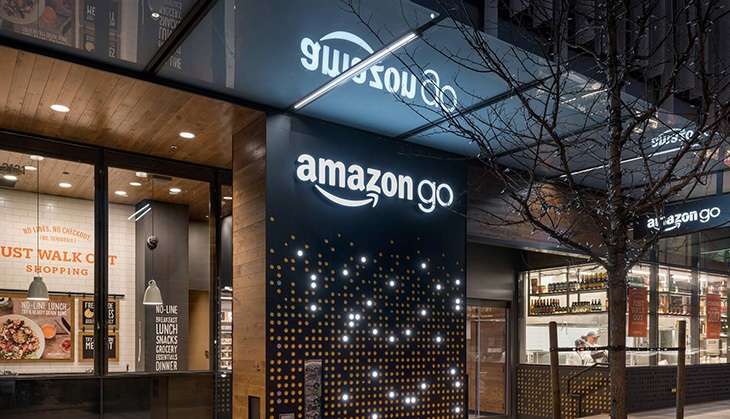 Love it or hate it, Jeff Bezos' Amazon continues to push the boundaries. Its latest innovation? A futuristic grocery store, and boy is it audacious! It's something that's never been tried before and it's as impressive as it is fascinating.
Amazon's latest offering is a grocery store where there are no employees. It's a corner store where a customer can walk in and out without having to queue up at a cashier.
In the same vein as driverless cars eliminating the role of a driver, the Amazon Go grocery store threatens the very existence of grocery store employees.
The future of shopping?
The company has said that Amazon Go shoppers will get their purchases automatically billed to their Amazon Prime account by sensors that track customers all throughout the store, recording the items they pick up. Amazon is calling it the "world's most advanced shopping technology".
While it may be an experiment for now, the concept looks like the next big hit for the $360 billion company.
When you enter the store, customers must scan their smartphones using a new version of the Amazon Go app. The rest, as they say, is magic. For now though, you won't be able to walk out with an 80-inch 4k UHD TV or a Xbox One. It's limited to grocery staples, prepared meals and sandwiches.
According to Recode's sources, Amazon was running a secret project headed by Steve Kessel. Kessel has been part of the Amazon team for a long time and even led the Amazon Kindle launch. The idea for a 'futuristic grocery store' has been in the works for as many as four years.
Checkout free shopping
According to Amazon, the "checkout-free shopping experience is made possible by the same types of technologies used in self-driving cars: computer vision, sensor fusion, and deep learning". They're calling it 'Just Walk Out' technology. "With our Just Walk Out Shopping experience, simply use the Amazon Go app to enter the store, take the products you want, and go! No lines, no checkout. (No, seriously.)"
The store, only about 1,800 sq ft in size, is currently open to Amazon employees only, but will open to the public in early 2017. The first store is located at 2131, Seventh Avenue in Amazon's hometown of Seattle. In the coming years, Amazon wants to launch about 2,000 more of these stores across the US.
An ongoing legacy of innovation
This grocery store follows the launch of a physical bookshop by the company in 2015. The bookshops are now available in other cities such as New York and Portland.
After 22 years in the business, Amazon isn't slowing down at any rate. It's been cautious with all its innovations but most, if not all, have been expanding since their launch. Whether it's Amazon's cloud services, taking on Netflix, opening physical bookstores or the Amazon Dash button, the company isn't holding back.
This idea though, is one of the most radical in recent times in the tech industry. If it catches on, it will spread like wildfire. If not, it'll be go out with a bang.