Sleepless nights? Bose wants to help with noise-masking earbuds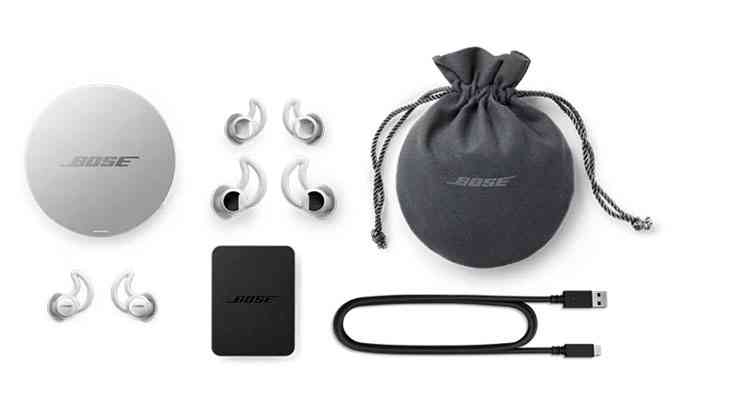 Bose, a company that develops and sells audio equipment, has taken to crowdfunding website Indiegogo (https://www.indiegogo.com/projects/bose-noise-masking-sleepbuds-sleep-health#/). They are preselling prototypes of their noise-masking sleepbuds. "Help us put an end to sleepless nights. We want your feedback to improve our latest innovation," reads the campaign pitch. Boil it down and Bose (https://www.bose.com/en_us/better_with_bose/better_sleep.html) just want you to have a good night of sleep, every night.

When they retail, the sleepbuds will be priced at $249. Bose offered an early bird pricing as low as $150. They are in limited supply and the backers will receive their sleepbuds in February. Some may call it glorified ear-plugs but Bose thinks otherwise.

Earphones are meant to keep the unwanted noise out and filter in just what you want to listen. These new Sleepdbuds from Bose are designed to work better at night, while you're sound asleep. The technology has been developed by Hush, a San Diego start-up. Hush was founded by three UC San Diego undergraduate engineering students. Bose and Hush have been working together for the last several months to develop these prototypes.

There's a video detailing the relationship between the two companies.
Crowdfunding websites are a way for smaller groups to have their ideas come to life. Bose though, is among a number of larger companies, using the website as a litmus test for gauging potential interest in products. It's like a pay-to-test beta program.
The Sleepbuds use the company's vast experience in the noise cancellation and earbud design space. These Sleepbuds cancel out the unwanted noise and prepare you for a better night of sleep.

The unwanted noise is replaced with something more calming.

There's also a video of how the earbuds are worn and the companion app that comes with it.
"They're tiny, comfortable and replace the sounds of busy city streets, noisy neighbours or a snoring partner with soothing sounds to help you fall asleep—and stay asleep," says Bose.

These Sleepbuds are equipped with silver-zinc rechargeable batteries. The Sleepbuds last two nights on just a single charge. There is also a charging case that provides one extra night. Separately, the app can be used to set an alarm that wakes only you.

Nothing has been said about whether the Sleepbuds will be playing music, but that's pretty much a given. Especially since it is priced at $249.

One thing to keep in mind is that with crowdfunding campaigns, there's a chance of delays or even no-shipment, But one can trust an established brand like Bose. At the moment, 2811 people have backed the project. Let's hope this one takes off on time.