Samsung will supply OLEDs for Apple iPhone 8: Here's why that's exciting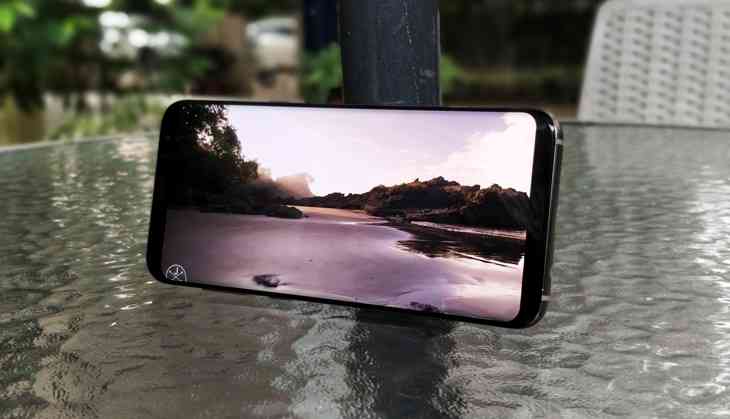 (Sahil Bhalla/Catch News)
That Samsung makes by far the best smartphone displays in the industry isn't a trade secret. But with the Galaxy S8, Samsung has managed to improve upon the curved edge displays that were introduced with the Galaxy Note Edge and became super popular with the S7 Edge smartphone.
The Galaxy S8 brought to smartphone users the first ever Infinity Display and it makes watching movies a more wholesome experience. An unknown smartphone manufacturer Ulefone is set to take the wraps off an Infinity Display smartphone itself.
The Ulefone F2 will have 8GB of RAM and an Infinity Display. Even Samsung's upcoming smartphones - Galaxy Note 8 and next years Galaxy S9 - will rock these Infinity Displays. The trend has just begun.
In fact, before the launch, Samsung trademarked the term Infinity Display. Infinity Display basically means edge-to-edge Super AMOLED screen with near bezel-less design. The others, who are following, may use a different name, but the technology and the output will essentially be the same.
What's more is that Apple wants to shift from LCD to OLED displays for its upcoming iPhone 8 flagship smartphone. According to a report by The Korea Herald, Samsung, with its "whopping 95 percent market share, is the sole OLED supplier for the upcoming iPhone" and will supply 70-92 million OLED panels.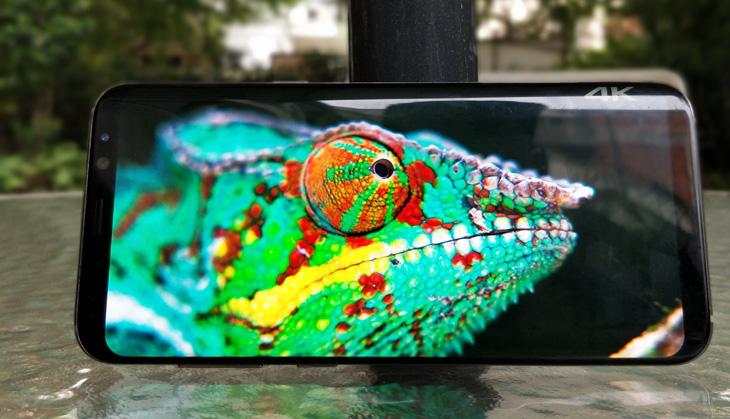 Sahil Bhalla/Catch News
According to the same report, "Samsung Electronics will produce chips again for Apple's new iPhone next year -- a crucial deal coming after the Korean tech giant lost iPhone orders to its Taiwanese foundry rival TSMC in 2013." This is significant as the demand for these bezel-less, all screen displays are set to boom. Apple is rumoured to be introducing a bezel-less display itself in the latest iPhone and that is a nod to Samsung's quality in its display design and innovations.
it may go by some other name, but don't expect the display to be one aspect that disappoints you. In fact, expect the opposite.
Samsung's Infinity Displays
Combined with a bezel-less design they, according to Samsung's promise, "form a smooth, continuous surface with no buttons or harsh angles. The result is a truly immersive viewing experience without distractions and makes multi-tasking more convenient".
The result here is a bigger screen without the need for a bigger unit. The phone is nearly all screen. It's a good thing that Samsung didn't delay the launch of their flagship phone for the first half of 2017.
Rumours were floating that Samsung would 'delay' their smartphone in order to embed a fingerprint sensor under the display (we all know how that turned out in the end). We all know Apple is also struggling with the same now.
It's not easy to reinvent the display of the smartphone whilst mass producing it with a feature such as a fingerprint sensor underneath it. Even Vivo, a company producing phones on a much smaller scale, only recently showed off the technology, but without any hint of a release date.
A recent and consistent trend in the smartphone industry has been eliminating the bezels - Xiaomi Mi MIx, LG G6, for example - and coming out with phones that have larger screens. It isn't going to slow down anytime soon.
Advantages of Infinity Display
The display on the Galaxy S8 takes up more than 80% of the phone's front screen. Compared to the previous Galaxy S7 model, the display is 18% larger.
Samsung has managed to integrate the home, back and recent keys onto the display itself. The phone may come with an awkward 18.5:9 ratio, but it allows for the viewing of more images in a social media display and a wider screen while watching videos.
Furthermore, multi-window is a pleasure to use on the Galaxy S8, unlike any other device in the past.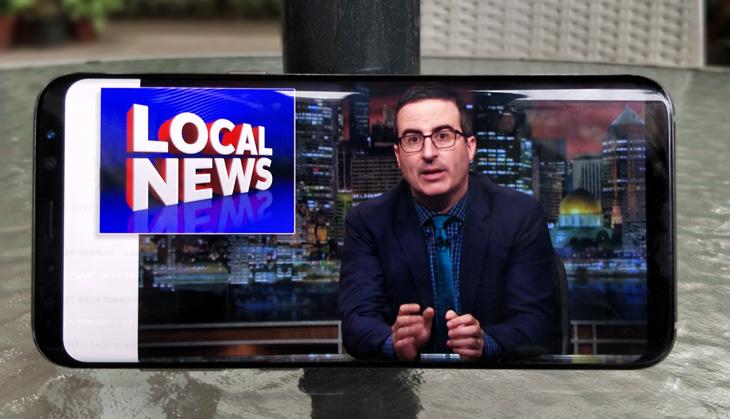 Sahil Bhalla/Catch News
Binge-watching videos
Whether I was at a noisy cafe, or at home on the couch, watching videos on Samsung's Infinity Display was an experience like no other. During the one month or so of using the phone, I've been less inclined to pull out my tablet to watch videos, and unless I was watching a movie or something, I would never turn on the TV. For anything up to 15-20 minutes, the Infinity Display served my purpose adequately and my eyes weren't hurting post the completion of the video.
The performance of the display is astoundingly good. It delivers a depth and richness like no other. The colours, while watching any videos, pop up. It's a display that will offer up some jaw-dropping visuals. The black AMOLED display seamlessly blends into the black of the bare minimum bezel to provide an entertainment unmatched before.
The display really comes to life when you watch content that happens to be in a wider format - like some of those Netflix videos. That's when the display is truly a master class.
There are no black bars and it really does feel like there is nothing to your left, and nothing to your right and all you can keep your eyes on is that display. What's more impressive is that this is also an HDR capable display.
Finally, I just want to touch upon viewing videos in the harsh outdoor sunlight. That's when Samsung truly shows off its display. It's here where Samsung does its best, moving those reflections aside, giving a viewing experience that matches the indoors. There is lots of detail in the display, richness and the accurate colour reproduction.
Not desiring a tablet anymore
Once you buy the Samsung Galaxy S8 or Galaxy S8+, you won't be needing or even wanting to upgrade to a tablet. The S8+ at 6.2-inches is ample enough for all your small video watching desires.
Having the Galaxy S8 in your hand will also draw a lot of eyeballs on the metro or out at a park. People will be jealous and you'd have a great time using the device. If only the price was slightly cheaper than it is currently, this device would sell like hot cakes, solely because of its display.
I'm hoping that one day, in the near future, Samsung would be able to fit such a display in a device such as the Galaxy C7 Pro (the device still has a fabulous display as I've written before) and can be affordable for a lot of people. When that day comes, it'll truly change the smartphone industry.