Samsung Galaxy A8+ review: The Galaxy S8 experience at OnePlus 5T's price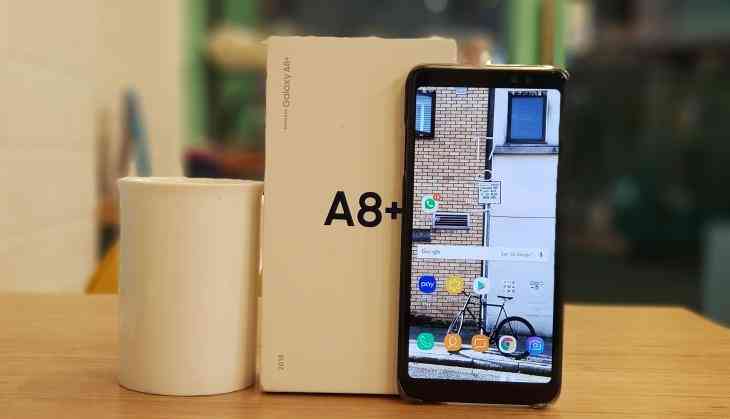 (Sahil Bhalla/Catch News)
It's never a dull day in the Indian smartphone industry. 2018 has begun on a good note with many a smartphone launching. The market share leader, Samsung, unleashed its mid-range OnePlus 5T competitor, Galaxy A8+ on 10 January. This Rs 32,990 smartphone is the South Korean giant's answer to a mid-level flagship.
These days, the smartphone industry in India is dominated by Xiaomi, Honor, Oppo, Vivo and OnePlus, as the Indian consumer is very price conscious. Samsung is one brand that has failed to light up the sub-40k price bracket. With the aggressively priced A8+, Samsung is aiming to regain its lost mojo in the minds of the budget conscious Indian consumer.
Samsung's A8+ is the latest entrant into a crowded price segment that includes the all-around leader OnePlus 5T, the best-designed smartphone Xiaomi Mi Mix 2, the brainy Honor View 10 and the surprise package Nokia 8. All these smartphones are priced relatively similarly and all of them out flagship specifications.
Samsung's Galaxy A8+ is an all-rounder for sure, but does it have the killer instincts, to dethrone the competition? The smartphone is a first for Samsung. It's the first smartphone from the company feature a dual-front camera. It's also the first non-flagship phone to feature an 18:9 edge-to-edge Infinity Display. Most will see this as a mid-range Galaxy S8 rather than an upgrade to last years A-series line of smartphones. This, is more of a compliment, than anything else.
Read on to find out my verdict on Samsung's Galaxy A8+ smartphone.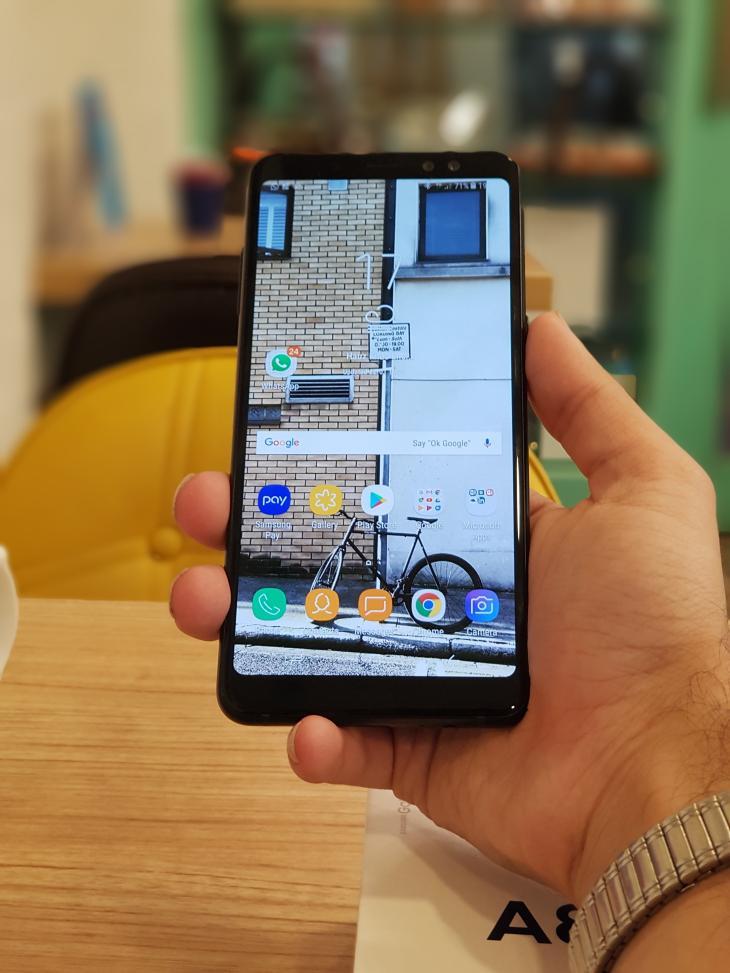 Sahil Bhalla/Catch News
Design
Samsung's Galaxy A8+ borrows heavily from its flagship brother, Galaxy S8. There is no doubt then that the smartphone would take the best of its elder brother and incorporate it into a much more affordable package. We get a gorgeous Infinity Display (Samsung really does have the best displays in the market), a front and back glass design and the moment you pick up one of these, you may not be able to instantly tell the difference between the two.
The smartphone is sleek but thick. It's premium but hefty. It's also slippery. Nonetheless, hold one in your hand, and you'll be more than pleased with the form factor. It's more akin to the Galaxy Note 8 than the Galaxy S8. Its corners are rounded a bit more than they should be and if you aren't used to big screens, you may have a problem holding this in your palms for a long time.
The fingerprint scanner on the back has been moved just below the camera, a smart move for Samsung, after all the backlash it received last year. The smartphone, with its glass panel, is, like its siblings, slippery and a fingerprint magnet. Not to worry though, the fingerprints are never permanent.
The other difference between the S8 and A8+ is the location of the single firing speaker grille sits on the right side, just above the power button, and not at the bottom.
The rest of the design is standard. The volume rockers are on the left, the hybrid SIM slot at the top, the primary SIM slot on the left, the Type-C port at the bottom and a 3.5mm headphone jack next to it. There is a single-camera at the back accompanied by an LED flash module.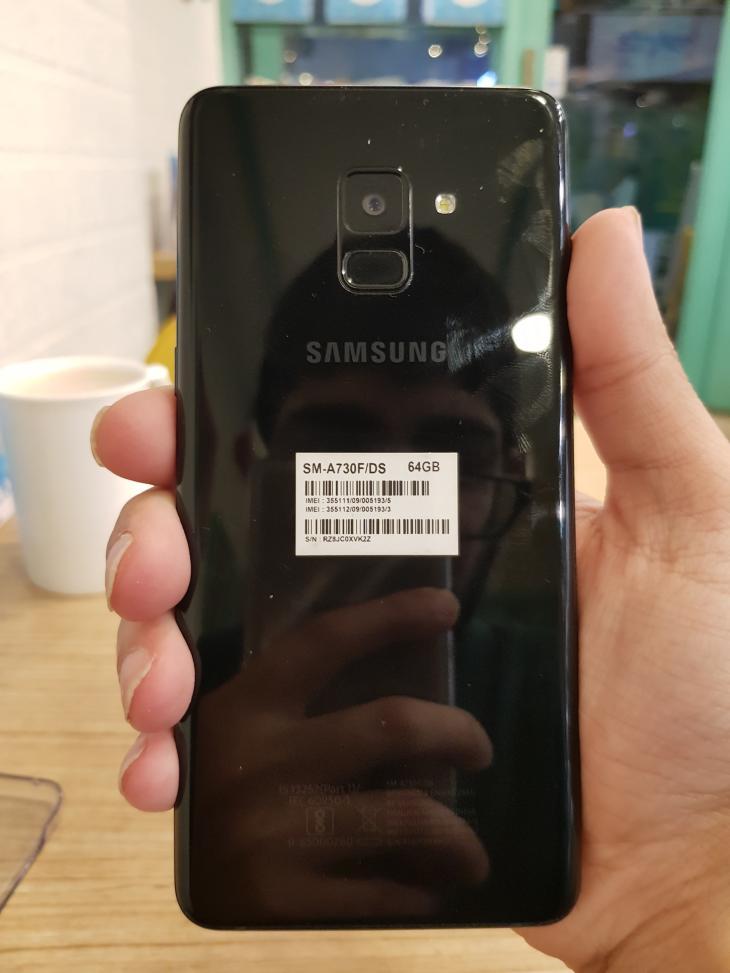 Sahil Bhalla/Catch News
Display
There is a 6-inch HD+ display (1080x2220 resolution) with 18:5:9 aspect ratio. It's not as vibrant as the one on the S8 or Note 8 but does a pretty good job of reproducing colours. Whether you're playing games, watching videos or reading for long hours, this display will still be a pleasure to your tired eyes. Just looking at the display and you'll realise what a looker it is. It may not has curved edges, but Samsung had to cut corners somewhere, to make it to the price point.
Sunlight just isn't an issue with this display and neither is brightness.
Face unlock
Yes, the Galaxy A8+ gets the most used feature of the Galaxy S8 and Galaxy Note 8 devices. It is none other than facial recognition, albeit without iris scanner. The lack of an iris scanner means that the facial recognition on the A8+ is a lot slower and less accurate, especially in poor lighting.
The fingerprint scanner's better placement means that one can forgo face unlock. When the face unlocks does work, it is slower than its siblings and even OnePlus 5T and Honor View 10. It's best to just rely on the fingerprint scanner or the longer method of a lock pattern or pin.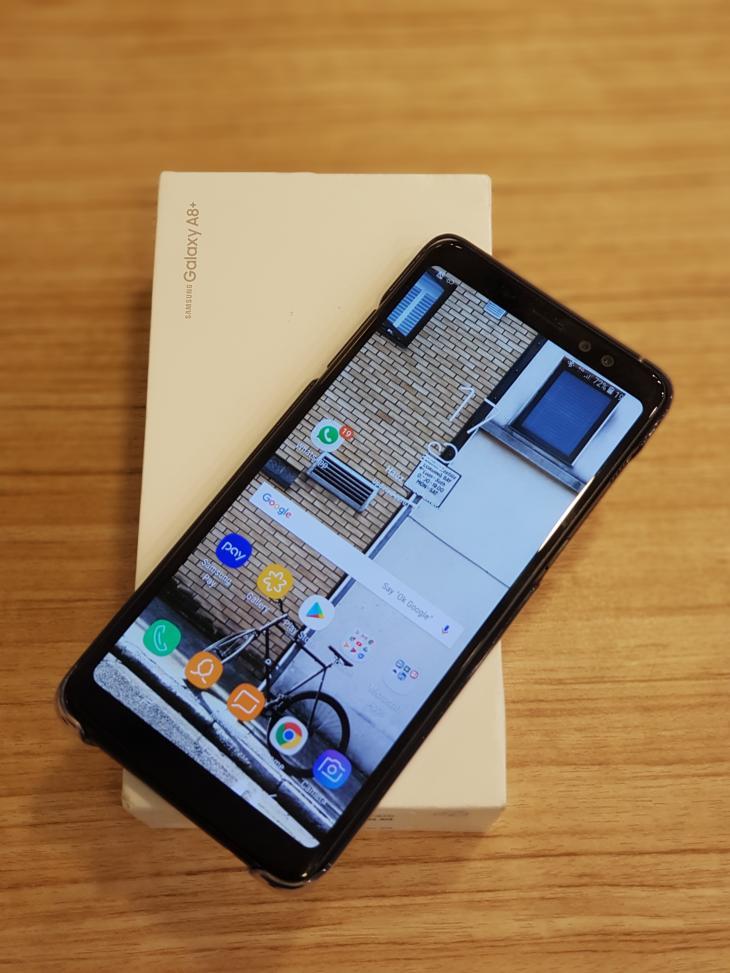 Sahil Bhalla/Catch News
Performance and battery life
Samsung has shipped the Galaxy A8+ with Android 7.1.1 Nougat and not Android 8.1 Oreo, which is a shame, but it doesn't mean the phone performs badly. When I first got my hands on the smartphone at the launch, I called it about 5-10% worse than the Galaxy S8. After using it for almost two weeks since, my final verdict is that it is a good 15% worse than the Galaxy S8, but nothing that can't be fixed with a software update.
There are uninstallable Microsoft apps pre-installed on the device along with the full suite of Google apps. Samsung's Exynos 7885 octa-core SoC makes sure that games play smoothly and videos run without a hitch. Couple that with 6 gigs of RAM and on a day-to-day basis, the smartphone will perform adequately. More than once though I noticed problems when I had to press the back button for a good minute before it went back and while switching apps, some would randomly restart.
None of it though is a deal breaker. You'll notice it occasionally but not more than a few seconds. It does help to occasionally restart the smartphone to keep it smoothly running.
Let's move on to a feature I love. The battery life. With a 3,500mAh battery and support for fast charging, one can easily get a day's plus worth of charge out of this smartphone. I only 'really' had to charge the smartphone once I got up in the morning. Mind you, my usage was fairly heavy. Some gaming, Google Maps, watching videos in the morning, and a heavy load of WhatsApp, Slack, social media, and more.
Camera
This time around, Samsung has decided to switch things up. Appealing to the youth of India, Samsung has decided to fit a dual-camera setup on the front and just a single camera on the back. There is a 16-megapixel rear camera.
I was quite impressed with the fact that despite Samsung opting for a different camera setup, the quality was not compromised. You won't get flagship quality photos and neither will you get Pixel perfect photos, but for the casual photographer in most of us, this will do the job just fine. It'll be your companion for your Instagram feed and see you garner like after like.
The rear camera produces punchy colours out of daylight photos and even performs admirably in low-light situations.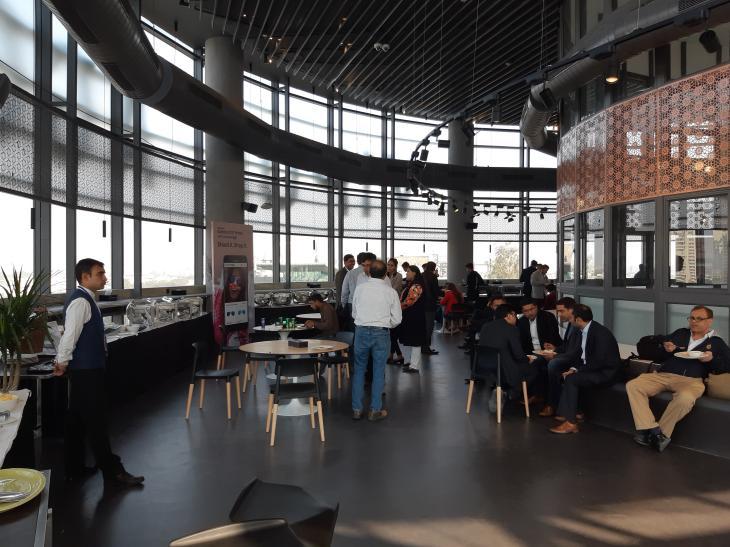 Sahil Bhalla/Catch News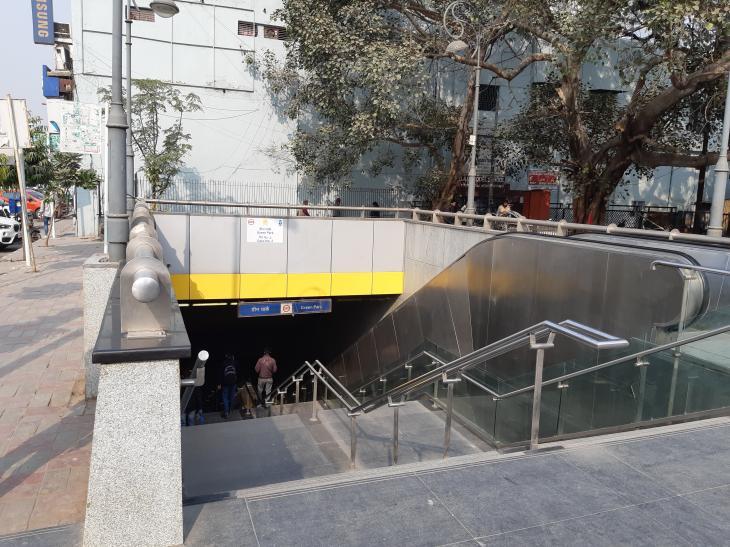 Sahil Bhalla/Catch News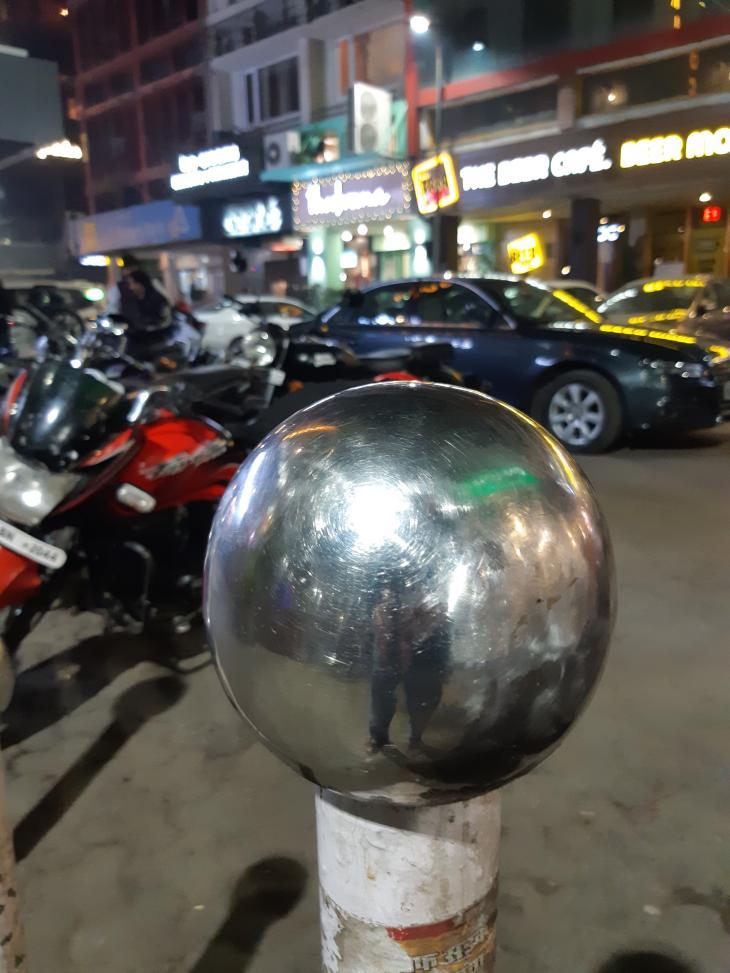 Sahil Bhalla/Catch News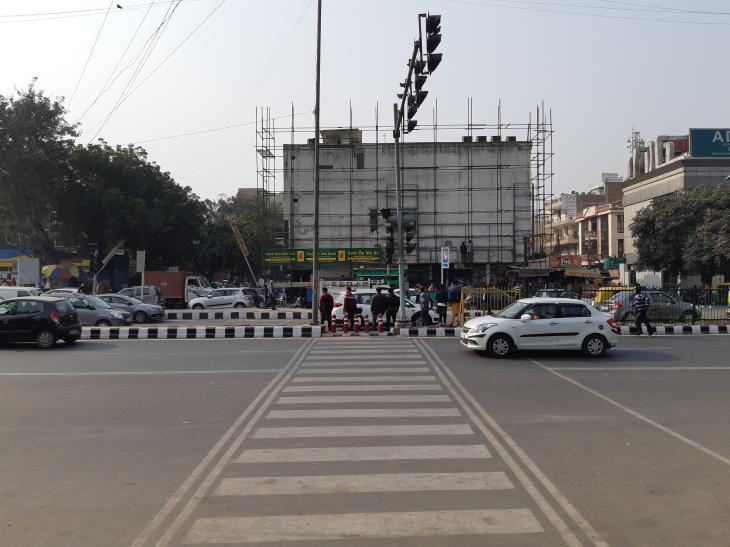 Sahil Bhalla/Catch News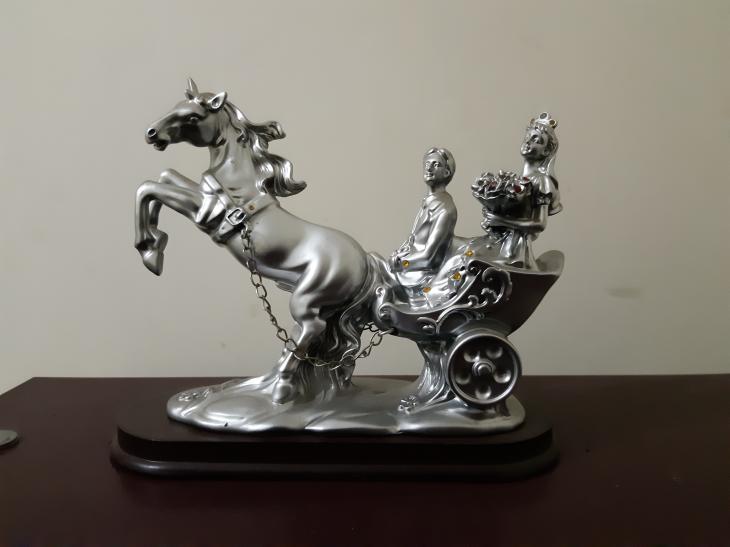 Sahil Bhalla/Catch News
The front camera is where Samsung trips up. There is no auto-focus and hence some of the photos turned out to be blurry. Group photos lag behind the likes of Vivo and Oppo, but those smartphones are primarily built for selfies, while the Galaxy A8+ is an all-rounder.
Lastly, the 'live focus' mode for the front camera demands stable hands and also takes a few extra seconds to perform. These make for a not so good photo in the end. In good outdoor conditions, the bokeh effect will come out just fine. In low-light or indoors, don't even bother whipping out the camera. That's a shame because the rear camera has a super fast shutter and fast auto-focus.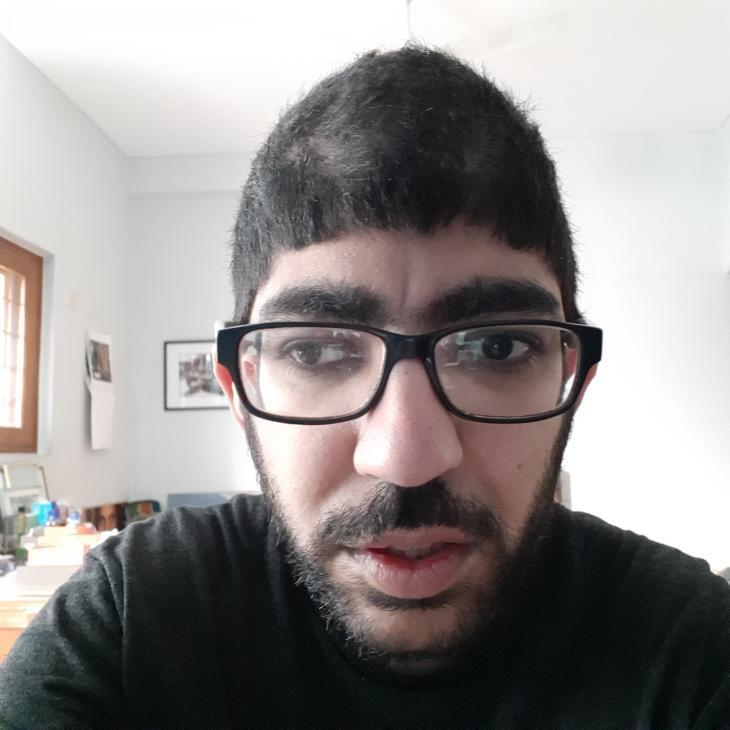 Sahil Bhalla/Catch News
Verdict
With an impressive design, great battery life, decent performance and a good camera, the Galaxy A8+ is indeed a damn fine all-rounder. The gorgeous edge-to-edge display wins you over before you even begin to turn the smartphone on. Add to this Samsung Pay with MST technology and the promise of Android Oreo and you get a fine contender for the best smartphone under Rs 35k.
The facial recognition isn't perfect, there is no dual-camera setup on the back, unlike its competitors and Bixby, is more of a miss than a hit. Still, barring these issues, Samsung's Galaxy A8+ should be a good option, if you want a smartphone from a trusted brand.
There is the OnePlus 5T but that has nothing unique besides the Dash Charger. There is Honor View 10 with its AI features but is let down by its software. Then there is Xiaomi's Mi Mix 2 that has a gorgeous design but nothing else going for it. Finally, there is Nokia 8, which doesn't have the edge-to-edge Infinity Display of the Samsung.
Nonetheless, Samsung finally has a strong - a big upgrade from last years superb Galaxy C7 Pro - contender in the sub-35k category and one would be a fool to overlook this smartphone when trying to decide upon your next big purchase.