Reliance JioPhone effect: Airtel & Karbonn tie up for 4G smartphone at Rs 1,399
Catch Team
| Updated on: 11 October 2017, 17:48 IST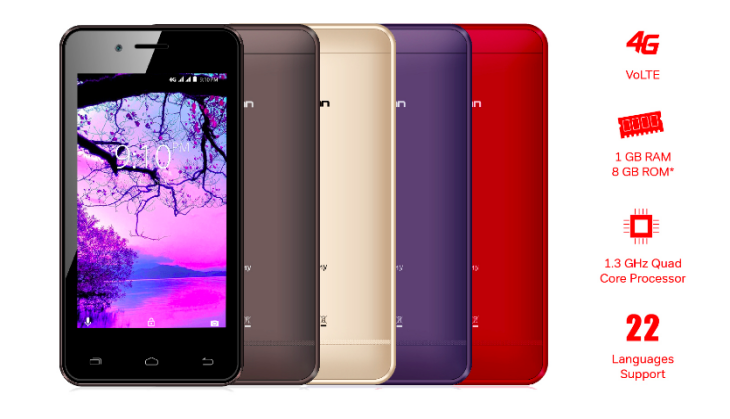 Telecom company Bharti Airtel has announced a partnership with smartphone manufacturer Karbonn Mobiles. The two together will be offering the Karbonn A40 Indian smartphone at just Rs 1,399 after refunds as opposed to the retail price of Rs 3,499. Airtel will offer 4G smartphone devices at "the price of a feature phone", and this is just the beginning. It is part of Airtel's 'Mera Pehla 4G smartphone' initiative where they will be tying up with other smartphone manufacturers as well.
"Airtel will partner with multiple mobile handset manufacturers to create an 'open ecosystem' of affordable 4G smartphones and bring them to market for virtually the price of a feature phone," the company said in a press release. All smartphones under this initiative will be available at leading mobile retail stores across the country. Any and all after sales service will be provided by the handset manufacturer.
This initiative is "aimed at enabling every Indian to buy a 4G smartphone and get onto the digital superhighway". This is directly in response to Reliance Jio and their 4G feature phone, JioPhone, that has begun shipping to millions of customers at an effective price of Rs 1,500.
The Karbonn A40 Indian smartphone will come with "full touchscreen experience, dual SIM slots and access to all popular apps like YouTube, WhatsApp, and Facebook." The smartphone comes bundled with a monthly recharge pack of Rs 169.
"As the market leader and pioneer of 4G services in India, Airtel's aspiration is to digitally empower every Indian with high-speed data access. We are delighted to partner with Karbonn to remove barriers to smartphone adoption and enable millions of Indians to leapfrog to a full touchscreen smartphone experience. Raj Pudipeddi, director, Consumer Business & CMO, Bharti Airtel said. "We plan to partner with multiple manufacturers to bring affordable smartphone options to the market and build an 'open ecosystem' of low-cost devices. This is yet another step in our ongoing journey to deeply understand customers and bring innovation that delights them".
The offer
The Google certified smartphone will be given to the customer at a down payment of Rs 2,899. After the downpayment, customers need to make 36 consecutive monthly recharges of just Rs 169. Rs 169 will give the customer unlimited calling along with 500MB of data per day and is valid for 28 days. Those making the 36 recharge will get a refund of Rs 500 after the first 18 months and a further Rs 1,000 refund after the next 18 months.
Those not opting for the Rs 169 plan need to do recharges worth Rs 3,000 in the first 18 months and another Rs 3,000 over the next 18 months.
The customer does not need to return the smartphone to either Airtel or Karbonn at any point as the ownership is with them only. This again, is a direct dig at Reliance JioPhone wherein customers have to return the phone to receive the refund.
The specifications
The specifications for the Karbonn A40 Indian are modest. It comes with a 4-inch touchscreen display, a 1,400 mAh battery, 1GB RAM and 8GB of storage (expandable to 32GB). It's powered by Android Nougat 7.0 and comes with dual SIM slots. It supports 2G, 3G & 4G as well as Airtel VoLTE. Finally, the phone comes with support for 22 Indian languages. There will be some Airtel apps - MyAirtel, Airtel TV and Wynk Music.
Limited stocks of the Karbonn A40 Indian smartphone will be available and Airtel is encouraging consumers to rush to their nearest Karbonn retail store.