RED launches 'holographic' smartphone priced at a whopping $1,200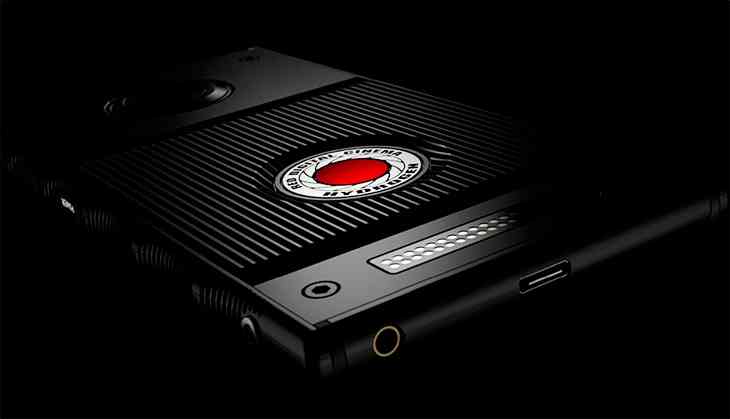 RED, the high-end camera maker, has announced a premium smartphone called Hydrogen One. The phone, which will be available in two avatars, will retail for a whopping $1,195 (Rs 77,500 approximately) and $1,595 (Rs 1,03,000 approximately). This foray, RED's first, is indicative to the times we live in, where traditional camera companies are having to adapt to the rise of smartphone cameras.
RED is primarily known for making incredibly high-powered cameras that are commonplace in the film industry. In keeping with their high-end niche, today's announcement was a high-end, expensive, modular phone, that has a "holographic" display for augmented reality (AR) and virtual reality (VR).
The USP of the smartphone is, as the company calls it, a "holographic display". The press release titled, "The world's first holographic media machine, in your pocket, no glasses needed", goes on to say that the smartphone just happens to add a few additional features that shatter the mould of conventional thinking".
The phone comes with a 5.7-inch professional hydrogen holographic display featuring nanotechnology that "seamlessly switches between traditional 2D content, holographic multi-view content, 3D content, and interactive games". Essentially, the device will have a glasses-free 3D display, something that was used in the Nintendo 3DS.
In the section titled "Assault your senses", RED says that it will be using an algorithm that converts stereo sound into "multi-dimensional audio", adding to the immersive experience. Similar to the LG G5 and Moto Z line of smartphones, the phone will allow for modular attachments that focus on imagery - high quality motion and still images along with hydrogen format holographic images.
Somehow, RED says that the smartphone will work with RED's line of digital cinema cameras.
Who has $1,200 to spare?
If you want to snap up the smartphone as soon as possible, it is currently available for pre-order on RED's website. The aluminium version costs $1,195 (Rs 77,500 approximately), with a more expensive version (made out of titanium) available for $1,595 (Rs 1,03,000 approximately).
Furthermore, the design of the smartphone may change. Most importantly though, due to display production limitations, the company will not be able to fill all orders on time. The company will also not guarantee these prices when the phone eventually releases, and the modular attachments won't be available at launch either. So get in there before its all gone.
Luckily the phone comes with a USB-C cable and charger, a microSD card slot and even a "special small token" for those ordering early. The phone will ship in the first quarter of 2018, if nothing else changes. We do know the Essential Phone has missed its self-imposed 30-day deadline. RED might experience delays as well.
A number of manufacturers have tried to get in on the modular smartphone model, but, so far, none of them have succeeded. What RED is hoping for is that people snap up the Hydrogen One smartphone to use as a control center/monitor for their professional camera systems.
Boil it down and the smartphone is merely a beefed up Android phone. Most of the specifications aren't known as yet. Most crucially, it will have a headphone jack, a direct jibe at Apple and their iPhones.
Last but not least, whether the smartphone is called Red Hydrogen One or Red Hydrogen, doesn't matter. What will matter is whether or not this smartphone can push the smartphone's imaging capabilities beyond what we've currently seen. Can it shoot 4K? 6K? Maybe even 8K? That will be the difference between a few models sold and a couple of thousand models sold. This phone definitely isn't for the average customer.