Realme vs Redmi: Will imitation help OPPO take on Xiaomi in India's budget smartphone market?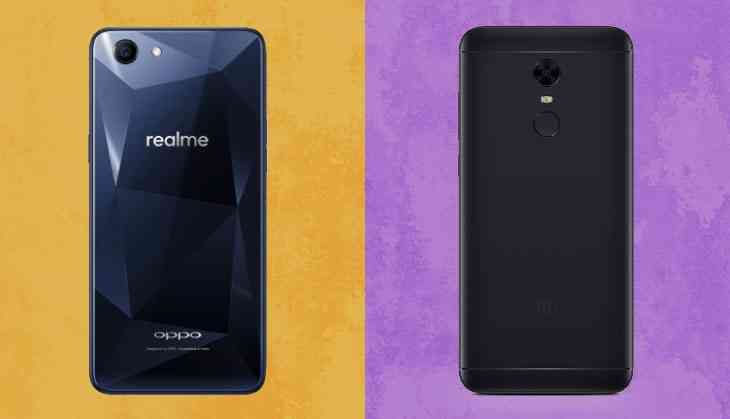 It was on 15 May that we saw imitation that wasn't at all subtle. OPPO announced - with a bang - its new sub-brand - Realme - and with it the Realme 1. What stuck out during the presentation was that the company wasn't trying at all to hide its ambitions. Its ambitions to take down the #1 smartphone company in India at the moment. A little known Chinese brand called Xiaomi.
Xiaomi has been highly successful with its Redmi series of smartphones and its latest - Redmi Note 5 Pro - is further testament to that. OPPO wants to take Xiaomi down and there are no two ways about it. Most smartphone companies would be happy with taking a small share of the smartphone market, but OPPO wants to go after Xiaomi's entire Redmi lineup of budget smartphones.
OPPO hasn't been known for dabbling in the budget segment of the smartphone market. Till date, most of its products have been in the mid-range segment and have done decently well. By no means are they bestsellers, but the company has been innovating (selfie camera) enough to keep it in the game, alongside its sibling Vivo. Plus the fact that OPPO has strong offline sales in tier-2 and tier-3 series really helps keep it going.
Before we lay out the specifications, let's clarify one thing. The Realme series, for now, will be selling its products only online. Xiaomi, on the other hand, has begun to open many Mi Stores across the country and tying up with local retailers to strengthen its offline presence.
Realme is being positioned as a "premium mid-range smartphone brand" and will sell smartphones only in the Rs 10,000 to Rs 20,000 range.
What is the Realme 1
The Realme 1 from OPPO is a brand new smartphone with a 6.0-inch FHD+ 18:9 display. Under the hood, it is powered by MediaTek's Helio P60 chipset and has a 3,400 mAh battery. There are three variants going on sale. 3GB/32GB for Rs 8,990, 4GB/64GB for Rs 10,990 and 6GB/128GB for Rs 13,990.
There is a 13-megapixel rear camera and an 8-megapixel front-facing shooter. The Realme, like the company's elder brother, uses AI-assisted selfie mode. It analysis the facial features and immediately fixes the blemishes. Just like the 'beauty mode' on a lot of other smartphones.
This dual-SIM smartphone runs ColorOS 5.0 (based on Android Oreo 8.1) and has an 84.75% screen-to-body ratio.
Right off the bat and just going by that pricing, OPPO has got Xiaomi beat. There is one area, where the Realme curiously has fallen behind. The specifications might be great on paper but the Realme bizarrely omits a fingerprint sensor. It does have Face Unlock, but for most, that doesn't cut it.
After-sales and flash sales
OPPO doesn't beat around the bush when it comes to after-sales service. It knows that many Indians feel a particular pain when having to go to any service centre to get their smartphone serviced. To this extent, the brand has said that 90% of the issues will be fixed in just over an hour.
OPPO, despite its bigger pockets, has fallen into another of Xiaomi's traps. The company thinks that following the model of 'flash sales' will help perk up the demand and get people talking about the smartphone. OPPO's Realme 1 will be exclusively available on Amazon India starting on 25 May.
Realme Redmi. Redmi Realme
The name's sound similar, don't they. Well, that's the intention. OPPO wants to take on Xiaomi's Redmi line of smartphones with an honest and affordable pricing. With the immense success of the Redmi series, maybe we can see other players like Samsung come out with a sub-brand of their own and try and snatch away some market share from Xiaomi.
OPPO has come out with a serious challenger to the Redmi Note 5 and Redmi Note 5 Pro. The Realme 1 instantly wins on pricing alone. Will it come out on top in real-world usage? Only time will tell.