Qualcomm unveils 5G modems and a brand new Snapdragon 836 processor
Catch Team
| Updated on: 17 October 2017, 17:59 IST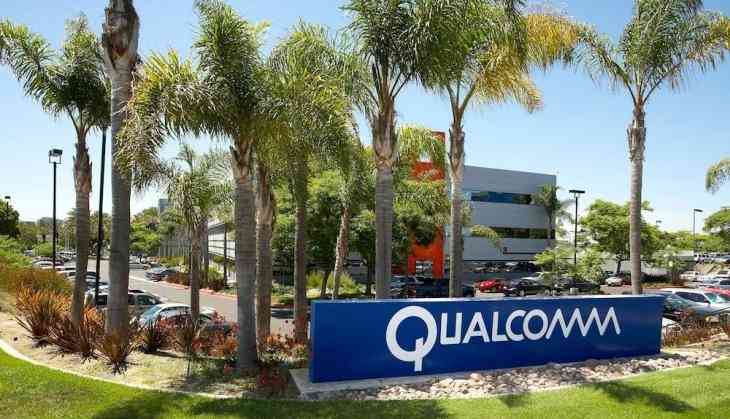 Qualcomm Technologies has unveiled the successor to the popular to mid-tier Snapdragon 630 processor. This one is beneficial to those consumers who just can't take their eyes off those bezel-less Ultra-wide screens. The highlight of the Snapdragon 636 processor is support for thte extra-tall FHD+ resolution (about 2,160 x 1,080) screen. Furthermore, the new chipset supports Assertive Display. This means that one can expect much better visibility in lighting that is less than ideal.
The Snapdragon 636 was announced during the 4G/5G Summit in Hong Kong on Tuesday, 17 October. The Snapdragon 636 utilises the Qualcomm Kryo 260 CPU which offers a 40% performance increase in comparision to the Snapdragon 630. The Adreno 509 GPU graphics performance have been increased by 10 percent.
The Snapdragon 636 isn't a complete revolution but the support for extral-tall displays is welcome. With the Snapdragon 636, the consumer is still getting 600Mbps LTE support and the same photo quality with the Spectra 160 image signal processor. This chipset will redefine how mid-ranged phones are designed. Under the hood, smartphone users will not see much of a difference. It is a speed bump but not one that will blow you away.
5G speeds on 5G modem chipset
Qualcomm has announced that it has achieved a 5G data connection on its one-year-old Snapdragon X50 5G New Radio mobile modem chipset. Qualcomm obtained gigabit speeds across the 28GHz millimetre-wave (mmWave) frequency band.
The company is also introducing its referene design for 5G smartphones, taking us all one step closer to the next big frontier in mobile data. The reference design is 9mm thick. It also features an edge-to-edge display that we are all familiar with. 5G smartphones will be available starting in the first half of 2019.
Plans are on for the X50 modem chipset to be shrunk in size by a further 50% over the next 12 months.
"This major milestone and our 5G smartphone reference design showcase how Qualcomm Technologies is driving 5G NR in mobile devices to enhance mobile broadband experiences for consumers around the world," said Cristiano Amon, executive vice president, Qualcomm Technologies.
The demonstration of the 5G data connection took place at their labratory in San Diego, California. The trial was conducted using the following; Qualcomm's SDR051 mmWave RF transceiver integrated circuit, Keysight Technologies' 5G Protocol R&D Toolset, UXM 5G Wireless Test Platform and several 100MHz carriers. Furthermore, the tests were limite to "power and form factor constraints of a smartphone," Qualcomm said.
Several network operators around the world - including here in India - are gearing up for the transformation from 4G to 5G with an expectation that the shift will provide support for up to 22 million jobs by 2035.