Poco F1 review: Xiaomi moves to kill competition with pricing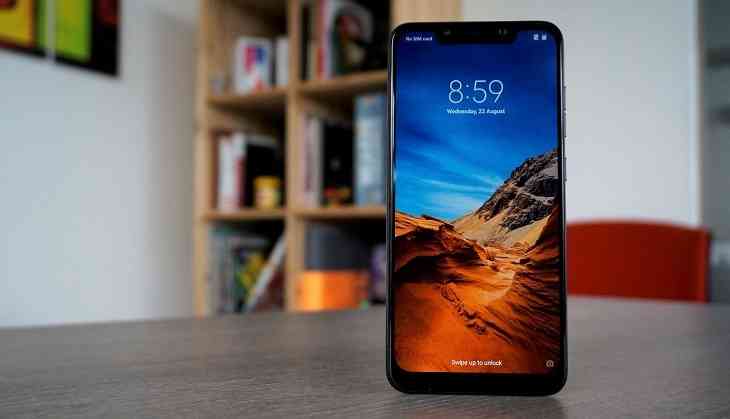 When it comes to picking up a new handset, there's no dearth of options in the world's second-most populous country as hardly a day passes whether some or the other mobile phone being launched in India. A lot of them comes from the stable of Xiaomi.
The Chinese electronics company has now come up with a new badge, Poco. The flagship Poco F1, in fact, is the cheapest smartphone to be use Qualcomm's leading Snapdragon 845 chipset.
After having used the Armoured Edition (256 gigabyte storage, 8 GB RAM), I can safely say that this is the best value-for-money phone of 2018 so far.
But is value for money enough to grab consumer attention? Let's find out.
The Poco F1 has ditched glass and metal. To keep costs low, Xiaomi has chosen polycarbonate (dense plastic). The Armoured Edition doesn't uses kevlar instead and is the costliest variant at Rs 29,999.
Along with Snapdragon 845, you get LiquidCool Technology. There is a 6.18-inch display, 12-megapixel plus 5-megapixel rear camera and a 20-megapixel front camera. Under the hood is a 4,000 mAh battery. There is Xiaomi's MIUI 9.6 (based on Android 8.1 Oreo). On paper, this is one mighty, powerful smartphone.
Not much of a looker
Kevlar makes the set more grippy than the glass / metal phones we are used to. The downside: it is more prone to smudges and also retains a lot of dirt.
Another advantage of plastic and kevlar is that the F1 isn't afraid of taking a tumble. I let it fall off my table and the it came out unscathed. Having used it without a case, and in a pocket full of keys and headphones, I didn't notice any major scratches.
So the trade-off: Poco F1 will not make a room full of people instantly jealous. The design is far from what you'd call gorgeous. It's nice and simple, and that's all it'll ever be. Xiaomi could have taken a few risks, but it decided to just play it safe.
Xiaomi has also cut corners with respect to build quality. I had a piece of plastic jutting out near the edge of the rear camera. Others picked up some flaws too.
Despite the plain looks, however, the phone impresses. It passes the performance test with flying colours.
No other phone at this price point can offer so much bang for the buck. The Nokia 7 Plus, which costs a couple of thousand more than the cheapest Poco F1. The OnePlus 6 is costlier than the Armoured Edition by the same margin.
LCD, not OLED
Yes, another cost-cutting measure. The Poco F1 features a 6.18-inch LCD FHD+ display, noticeably worse than an OLED screen and way less bright than those I'm used to with competing smartphones.
It becomes worse outdoors. In bright sunlight it takes some effort to read articles even at optimal brightness settings.
Performance, performance and more performance
Let's just put the design and display aside for a moment. Why may you ask? Well, because the Poco F1 is a powerhouse of a smartphone. I'll go ahead and just say it: The Poco F1 is the most fluid and fast performing Xiaomi smartphone I have ever used. It is speedier than Xiaomi's Android One smartphone, Mi A2.
The Poco F1 takes anything you throw at it. Open 30+ tabs in Google Chrome, play a couple of games and edit multiple Instagram photos and videos, and the Poco F1 will never slow down. Yes, it has randomly restarted a couple of times, but nothing to worry about in the long run. It also rarely gets hot (only really during charging and while playing heavy games) and that's a real positive.
All variants have the Snapdragon 845 chipset with an Adreno 630 GPU and liquid cooling. That means that no matter what variant you chose, performance won't slow down.
Again, it can't be all positive, as you know by now. The Poco F1 is constrained that it can't playback HD streaming from sources like Amazon Prime and Netflix. It doesn't come with support for Widevine L1 DRM that is necessary for playing contact that is 720p or higher. It does come with support for Widevine L3, which is necessary to playback SD content.
Superb battery backup
The 4,000 mAh battery inside the Poco F1 means that this smartphone easily lasts for a day, if not more. On most days, I have enough battery for the smartphone to last into the morning on the second day.
Camera
My favourite smartphone of the year so far, the Nokia 7 Plus, has a more-than-capable camera. At Rs 25,999 (launch price), it provided pictures with great detailing and accurate colours. I can safely say that the Poco F1 has equalled it. In well-lit conditions, the colours are vibrant and there is a good amount of details in the photos.
Both the front and rear cameras support the ever-so-popular 'Portrait Mode' and that is definitely a bonus. The 20-megapixel front camera also churned out some clear pictures.
Where the camera falters is in the Portrait Mode. It lags behind the competition as the edge detection isn't up to speed. Also, low-light photos didn't come out as well as I expected them to. It focuses super fast in daylight conditions, but at nighttime, focusing is a struggle for the Poco F1.
Compared to the Mi A2, and in good daylight conditions, the Poco F1's camera surprised me. It produced some great shots. With its quick focus and nearly zero shutter, clicking photos is a breeze on the Poco F1.
The downsides are that the photos tend to not look natural. The colours are a little more saturated and come out with a little more punch. Good for social media but further away from what is natural than photos from some competing smartphones.
Some other positives
The Poco F1 retains the 3.5mm audio jack that a lot of people still yearn for. There are dual SIM slots and Face Unlock that works in total darkness thanks to the infrared camera. There is also a rear-mounted fingerprint sensor that works insanely fast.
Poco, Poco and Poco
Let's take a moment to talk about the Poco name. It's unexciting and eerily similar to MamyPoko (anyone remembers the "MamyPoko Pants ads"?)
Say Poco once. Now say it ten more times. Yeah, it doesn't quite roll off the tongue. The name alone isn't going to bring the brand to the top of the charts. Xiaomi could have spent a little more time in naming its sub-brand.
Should you buy
Yes, yes and yes. After having used the OnePlus 6, Asus Zenfone 5Z, Nokia 7 Plus, and other smartphones in the price range, it's hard to justify the difference in pricing. Simply put, for the price Xiaomi launched the Poco F1 at, there isn't any competition.
To compete with Xiaomi, the competition will have to rethink their pricing going forward. It'll have to be priced a lot more aggressively, and if not, Poco F1 is going to run away with the lions share of the market.
One can call the Poco F1 the real all-rounder because that's what it is. The Poco F1 isn't premium, and that's okay. The camera may be slightly worse than the OnePlus 6, Nokia 7 Plus and Asus Zenfone 5Z, and that's also okay. The Poco F1 will just point to the price and laugh at its competition.
Dare I say it, but the Poco F1 brings so much to the table that it undercuts its cheaper Android One sibling, the Mi A2. Poco advertised speed and that's what it delivers best.
It will take a while for Poco to establish itself as a worthy brand, but until then, revel in the insane pricing unleashed upon the smartphone industry.