Pixel goes in-house: Google pays HTC $1.1 billion in major hardware bet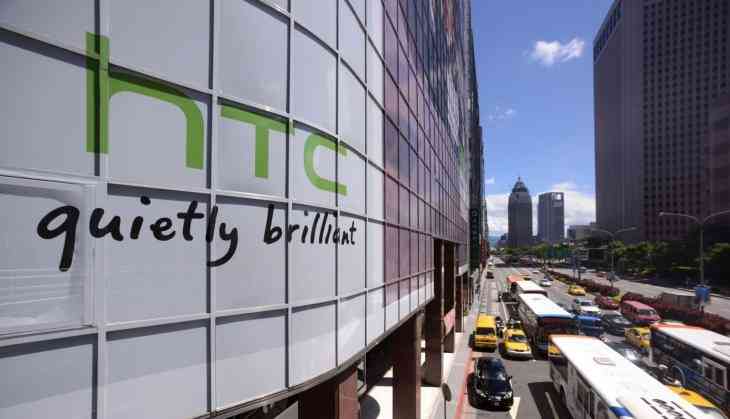 After rumours and speculation over the past few weeks, search giant Google has made it official – it's buying out a portion of HTC's mobile business.
However, instead of buying HTC's mobile business outright, like it did with Motorola a couple of years ago, Google has struck "a definitive agreement" under which a section of HTC employees – largely ones already working on Google's Pixel smartphones – will join Google. If the deal receives regulatory approval, Google expects the move to happen by early 2018.
As part of this deal, HTC will receive US$1.1 billion from Google, while Google will receive a non-exclusive license for HTC's intellectual property. It is important to note that Google will not get a stake in HTC. Google will, crucially, be getting employees behind the Pixel smartphones from HTC.
Such an announcement was on the cards when HTC announced that it was briefly halting trading of its company on the Taiwan stock exchange ahead of "material information" to come.
Cooperation not acquisition
Google has been working with HTC since the early days of Android – T-Mobile G1, the Nexus One, the Nexus 9, Pixel and now Pixel 2 – and this deal is a testament to the superb hardware team HTC have built.
It's not quite the acquisition that was initially rumoured, but a "cooperation agreement". With this move, Google is beefing up its hardware capabilities. This move comes after Google hired former Motorola executive Rick Osterloh to run their hardware division last year.
"For Google, this agreement further reinforces its commitment to smartphones and overall investment in its emerging hardware business," the company said in a press statement.
HTC, meanwhile, will continue to run as an independent entity. Both its Vive division and its smartphone division will continue to flourish, though at what capacity remains to be seen. "HTC will continue to have best-in-class engineering talent, which is currently working on the next flagship phone," HTC confirmed in a press release.
What Google gets
For Google, the $1.1 billion is pocket money. Remember that this is far less than the $12.5 billion the company paid for Motrola in 2012.
In the past, Google has built phones with LG and Huawei, augmented reality (AR) devices with Lenovo, routers with ASUS and TP-Link and a whole lot of other in-house products with several contract manufacturers. This deal marks a shift in strategy, with Google looking to do more in-house production.
While Google's strategy of licensing Android for free and profiting from embedded services such as search and maps has made Android the dominant mobile operating system, it has also caused the company a few problems.
Analysts have pointed out that the emergence of many variations of Android, and the inconsistent experience that comes with these, has frustrated the tech behemoth. Google is hoping to remedy this by making a concerted foray into the hardware space.
In addition to the manpower that Google will get, the company has also acquired a non-exclusive license of HTC's intellectual property that will support the Pixel program. This allows Google to develop future smartphones within the company itself.
According to some reports, Google is working on phasing out Qualcomm and producing its own chipset for the Pixel line. All of this will give the company more control over the final product as well as the Android experience.
What HTC gets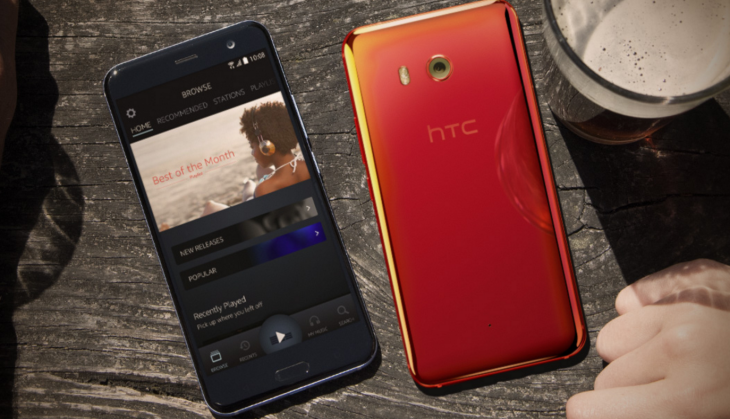 HTC
The $1.1 billion is a bailout for HTC, whose revenues have been on a downward spiral in the past couple of quarters. HTC U11, their latest flagship smartphone, may have garnered universal praise but didn't sell much.
HTC will still be employing over 2,000 – down from the current 4,000-odd employees – research and design staffers after the deal is completed.
Google is taking its Android partners - Samsung, LG, Huawei and others - head on. "We're excited about the 2017 lineup, but even more inspired by what's in store over the next five, 10, even 20 years," said Osterloh. "Creating beautiful products that people rely on every single day is a journey, and we are investing for the long run."
Provided the regulators give a thumbs up, Google expects to close the deal by early 2018. It'll probably be a couple of years before we see who truly ends up benefiting from this deal. All we can say for sure is that Google is now truly a hardware company and is gunning for a greater piece of the market.
HTC seems to be betting more on future technologies than smartphones and it remains to be seen whether Vive is truly a profit maker for the company or not.