Paytm introduces messaging feature 'Inbox' just as WhatsApp goes down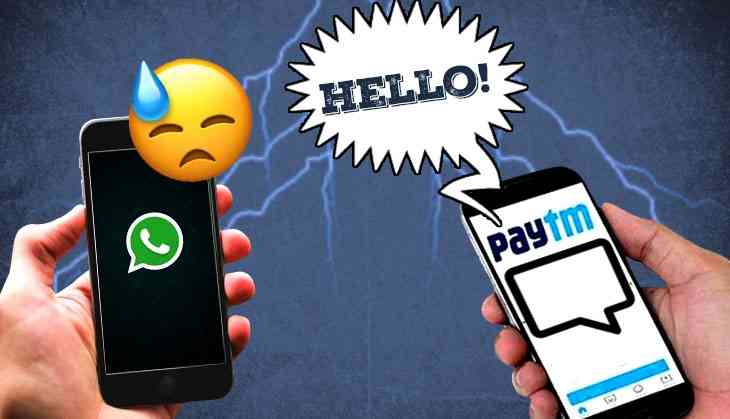 Paytm has reported 225 million registered users on its payment platform. WhatsApp has over 200 million active users. On Friday, 3 November, the wars between the two heated up. Vijay Sharma Shekhar's Paytm launched its instant messaging service, Paytm Inbox, ahead of WhatsApp's much-anticipated entry into the digital payments space.
Just a few hours after launching Paytm Inbox, WhatsApp was globally hit with an outage lasting up to half an hour for some users. This may just be a coincidence but it is important. Last time Paytm got a major boost was a year ago when Prime Minister Narendra Modi announced his demonetisation plans.
The question to be asked is; just how many people tried out Paytm Inbox during the WhatsApp outage? Probably close to zero. Nonetheless, Paytm Inbox has won the day.
What is Paytm Inbox
Paytm Inbox is a messaging feature wherein consumers can chat and interact simultaneously on the platform.
"We have realized that besides making payments, our users and merchants also like to communicate with each other. There is a need for social messaging, commerce and payments seamlessly blending into one another," Paytm Senior VP Deepak Abbot said. "This will help us drive greater engagement on our platform and build a stronger bond with our customers."
All the messages are encrypted end-to-end. Users can initiate a private conversation as well as create a group chat.
Consumers can use Paytm's messaging services to send photos, video, share moments and live location. The company has also introduced a 'Delete for All' feature that allows users to recall their messages. Almost identical to what WhatsApp introduced earlier this week.
Apart from this, consumers can also play games - cricket and trivia so far - and see orders and notifications. Consumers can send and receive money, using the Paytm wallet (Paytm hasn't said whether UPI will be used or not). Consumers can also track orders and transaction updates. They will also get access to latest offers and cash back.
Paytm has introduced the feature so that merchants can directly interact with their customers and initiate payments without having to leave the Paytm ecosystem. Paytm Inbox is currently live for Android users (just an updated version of Paytm is needed and not a separate app). It will be coming to Apple iOS users shortly. It is located in the bottom right corner of the application.
Both Paytm and WhatsApp are trying to build a product that resembles WeChat in China. WhatsApp is slated to launch its UPI-based payment service in India by December of this year. The wars are only going to intensify in the next few months.