OnePlus has to rename Dash Charge after flag from Amazon, Bragi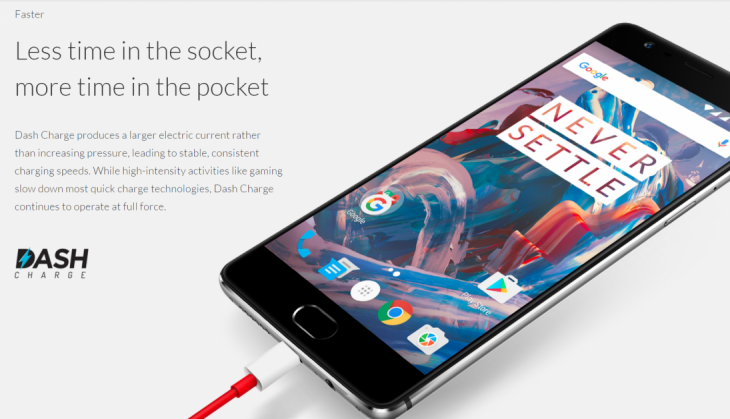 Ever since releasing its OnePlus 3 China-based Shenzhen OnePlus Science & Technology Co Ltd has been singing praises of its 'Dash Charge'. It's been a staple in all its smartphones ever since, charging up two-thirds of their batteries in only 35 minutes, making it the fastest charger in the market. As these work only with OnePlus phones it is a unique selling point.
Dash Charge requires a proprietary cable and charger. A built-in circuitry prevents handsets from overheating while charging. Based on sister company Oppo Electronics Corp's Voltage Open Loop Multi-step Constant-Current Charging (VOOC), this increases the current rather than the voltage unlike other chargers.
Last week, the company couldn't have been more different at its two launch - London and Mumbai - events for the OnePlus 6. If any of you tuned in or even attended the OnePlus 6 launch event in London, you would have noticed that the company didn't mention Dash Charge even once. On the other hand, Dash Charge was mentioned throughout the presentation, during the launch in India. There's a distinct reason for all of this.
OnePlus, as of late, has been moving away from the Dash Charge branding. On the company's online stores (in every region apart from India), Dash Charge is now being referred to as "Fast Charge". In the latest OxygenOS Open Beta, 'Dash charging' has been replaced by 'charging rapidly'.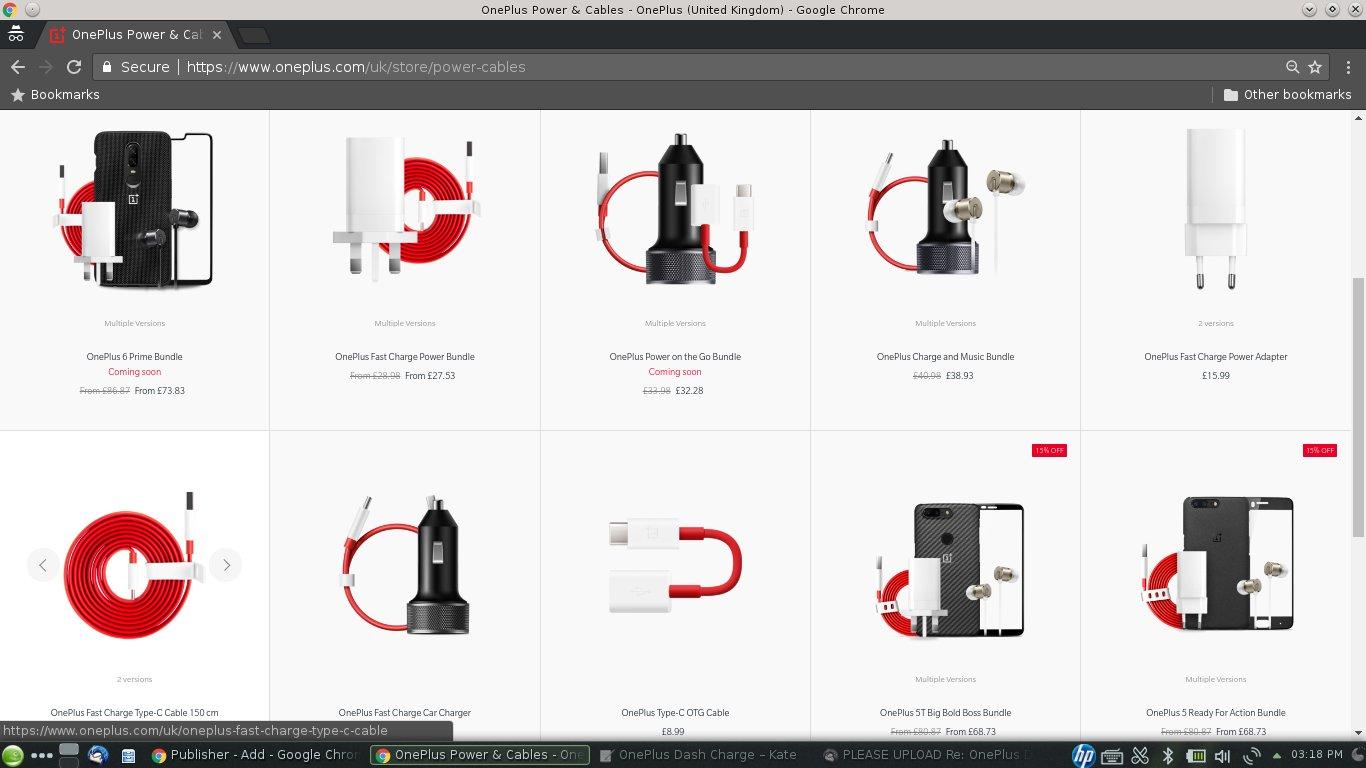 OnePlus Store
OnePlus didn't confirm or deny that it has dropped the 'Dash Charge' branding globally and aligned itself more akin to VOOC, but we now have a clearer idea as to why the change thanks to Android Police.
Back in 2016, in the run-up to the OnePlus 3 launch, the company had filed for a Dash Charge patent in the United States (US) and European Union (EU) regions. Fast forward to March of this year when the patent was finally rejected. One may be wondering why it was rejected after almost two years. It was rejected upon further investigation. Two companies - Bragi, a wireless audio company and Amazon, an e-commerce company - contested the trademark in the EU region.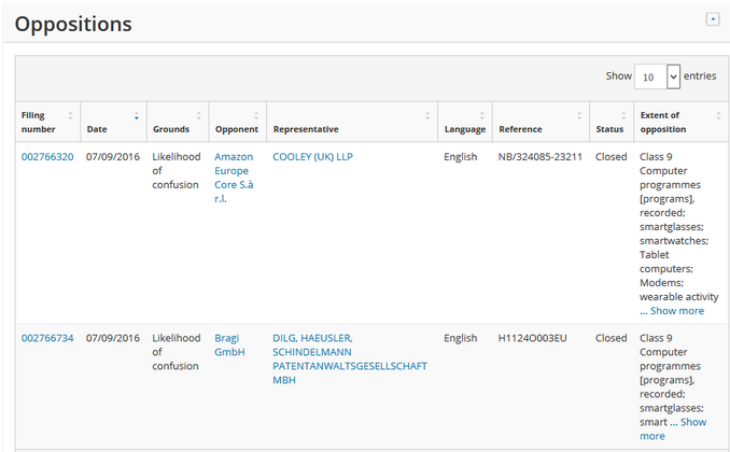 European Union Intellectual Property Office
Bragi sells The Dash Pro, Bluetooth powered earbuds, while Amazon has a Dash Replacement Service that allows connected devices to directly order from Amazon when supplies are low. The grounds for the contesting of the trademark was simply, "Likelihood of confusion". The two companies filed their opposition with the European Union Intellectual Property Office (EUIPO).
OnePlus can still use the Dash Charge name but it can't be the sole user as the patent has been rejected. OnePlus though, seems to have decided to just altogether switch the name than keep up the fight. It's strange as to why it continues to use Dash Charge only in India. We have reached out to the OnePlus team and will update the story as and when a response from the company comes back.