OnePlus 5 three months later: Still the Lewis Hamilton of smartphones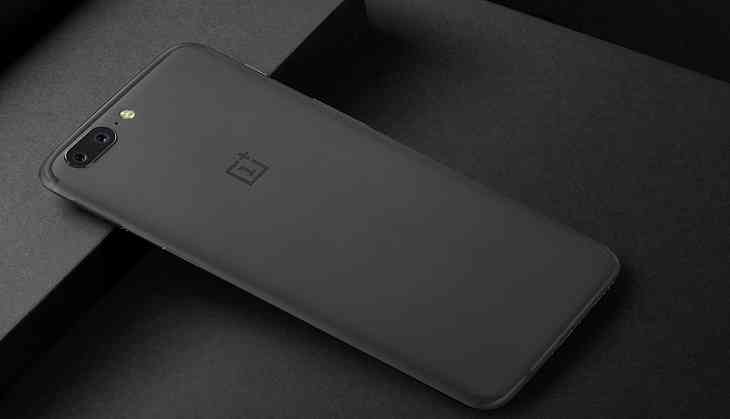 It's been three months since the India launch of Chinese manufacturer OnePlus' latest 'flagship killer' smartphone. On 22 June, journalists from all over India converged upon the NSCI Dome to be told the Indian price of the smartphone. Yes, two days prior, the smartphone had its unveiling via a live telecast broadcast across the world and all the details were known.
Since that day, I've been using the OnePlus 5 as my daily driver, until I recently switched over to Samsung's newest phablet, Galaxy Note 8.
Within the three months since its launch to much hype, promotion and fanfare, dozens of smartphones from various companies have launched across all price ranges. While it was the OneePlus 3 and better yet, the OnePlus 3T that wowed the world over, the OnePlus 5 opened to mixed reviews, especially in India.
This was mainly for two reasons. First, the OnePlus 5 broke through the Rs 30,000 price barrier. OnePlus 5 was priced at Rs 32,999 for the 6GB + 64GB variant and Rs 37,999 for 8GB + 128GB. Second, the camera clearly didn't live up to the excessive hype it was getting prior to the launch.
OnePlus makes just one smartphone a year (with a slightly updated version released a couple of months later) unlike most other brands - Lenovo, Motorola, Xiaomi, Vivo and others - that tend to flood the market and hope one of their models is a success.
OnePlus, at this point in its career, faces stiff competition from the Honor 8 Pro (better camera and slightly cheaper), LG G6 (heavy discounts and a better display) and even Pixel (best camera and fastest updates). Then there's Xiaomi Mi A1, Moto G5S Plus, Samsung Galaxy C7 Pro and a whole lot others that come in at a price that is much more digestible to the average consumer.
As you must already know by now, the OnePlus 5 has flagship specifications. It has a Qualcomm Snapdragon 835 processor, 8GB of RAM (only seen in a handful of phones), dual-cameras (now a regular feature in all the new smartphones being launched), a premium design (high-grade aluminium), Gorilla Glass 5 protection (in case you drop your phone a lot), and a Full HD display (this may have been criticised, but it was a wise decision from the Chinese company), latest updates (yes, OnePlus already has a beta build for Android Oreo), insane battery life (3,300 mAh that is enough for a 24 hours of heavy-usage) and finally, the Dash Charger that OnePlus introduced with the OnePlus 3 (goes from 0-50 percent in just half an hour).
I'm not going to talk about any more specifications, as I want to give an insight into day-to-day usage. By now, you must have read countless reviews detailing the Geekbench performance, the inconsistent camera, and what the 8GB RAM can be used for.
If you don't have the time to read further, here's the gist in a just a couple of sentences. If you're a OnePlus 3/3T user, there is absolutely no need to upgrade. If the camera is your one and only concern when buying a smartphone, you can give this a pass. If you're willing to spend around Rs 60,000, then also give this a skip. But if you fit into a different scenario than the ones I've just listed and are in the market for a new smartphone, then definitely put the OnePlus 5 on the top of your list.
Why should you buy this phone?
I've recommended the OnePlus 5 to over a dozen people and all of them are very happy consumers, not regretting their smartphones for even a minute. The phone is slightly slippery in the hand, but slapping on a case doesn't tarnish the beauty of this smartphone.
The phone doesn't falter for even a minute. I've tried to find instances in my day-to-day usage wherein I cherished a phone other than the OnePlus 5 in my hands. The phone is blazing fast. Trust me. I've tried opening over ten apps at once and the phone just shrugged its shoulders. I"ve even opened 50 different tabs in the Chrome browser all at once and the phone functioned like a champ.
The only time I encountered lag and crashing off apps was when I opened five different games - Temple Run 2, Hill Climb, FIFA Mobile, Need For Speed, and Candy Crush Saga - and tried playing them one after the other,
At the point of switching between one game to another, I noticed considerable lag and then they all just crashed. Well, each phone has its limits, and I'm sure others have also found ways to get it to lag and crash, but on a day-to-day usage, no one would be doing it.
I never got less than a day's worth of battery from my phone and constantly had over 5 hours of screen-on-time performance. The Dash Charger helped me get through those days when I watched too many videos of was gaming way more than I should have been. Battery isn't a concern with the OnePlus 5 and never will be.
It truly is a break from all the other phones in the market. Every phone stutters, every phone needs to go to the doctor once in a while, every phone loses its sheen and every phone is outdone by a competitor just a few weeks after launch. Not the OnePlus 5.
Why shouldn't you buy this phone?
The camera. It doesn't get any simpler than that. If you're looking for DSLR quality photos. If you're expecting consistent quality from the dual camera. Or if the camera is your only concern when buying a smartphone, avoid the OnePlus 5. Yes, people will tell you it takes good photos, and it mostly does, but it's nowhere near the competition and the inconsistency gets to you more than once.
The camera is the only reason to avoid this phone. There literally isn't any other fault in the phone. Sure, it doesn't have the flashy bezel-less design or the Infinity DIsplay that resides on Samsung's flagship smartphones, but none of that should matter.
Final verdict
As we near the end of the year, OnePlus 5 will definitely not be crowned the top smartphone of 2017. It might not even be in the reckoning for the mid-range award. Don't go by these year-end lists. Don't be swayed by them. Specifications aren't everything. The OnePlus 5 is an all-rounder.
One of those that always do well but always lurks in the background. There will be nothing to wow you or your friends when you show off your new purchase but fret not. Under the hood, this phone is a beast and will remain to be one for the coming year or two.
With smartphones getting more expensive by the month, OnePlus 5 continues to extract more value per day. Buy it and don't worry about those beautiful bezel-less displays out there. Don't even worry about not having an S Pen. The OnePlus needs to be successful for many more of this kind of smartphones to come out. OnePlus may have faltered with the price but the guts beneath it prove the smartphone to be the one to envy.
OnePlus 5 is and will be the smartphone to buy. Nokia 8 may be coming out next week but it won't be as fast as OnePlus 5. If looks could kill, the OnePlus 5 would fail. If speed could kill, OnePlus 5 would be up there. OnePlus 5 is the Lewis Hamilton of smartphones.