Nokia's banana phone, Samsung's Galaxy S9 and Huawei's MateBook X Pro dominate Mobile World Congress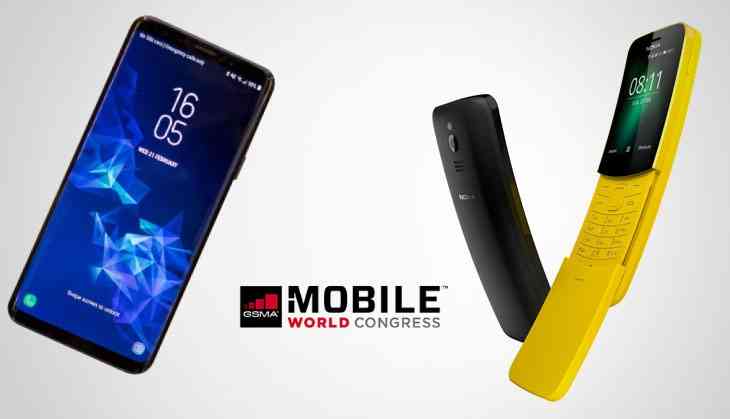 1. The return of Nokia's 'banana' phone and lots of Android goodness
The standout from Mobile World Congress' press again was an offbeat phone. It wasn't a smartphone, but a feature phone. Just like last year when HMD Global brought Nokia into the limelight with the revamped Nokia 3310, this year is no different. Nokia is bringing up nostalgia all over again with the Nokia 8110 4G, the phone that made it big in The Matrix. It's a banana-shaped feature phone that is running KaiOS and will retail for less than $100.
The device lands in May and will proposition itself as a great 'secondary' phone.
While nostalgia is a great crowd drawer, it shouldn't take away from the other phones that HMD Global has launched. The first of the Android offerings is the Nokia 1, an Android Go smartphone. With this smartphone, HMD Global hopes to draw in those consumers looking to transition to their first smartphone. It's built to be tough with coloured polycarbonate. It's got a 5 MP rear camera and a 2 MP front camera. This one will be available as early April and retail for just $85.
Nokia 6 (2018): Next up is the new Nokia 6 for 2018. It has already launched in China, but Nokia is now ready to bring it to the rest of the world. It's a direct replacement for last year's model and is machined from a single block of aluminium. This means that the phone will be quite durable.
This model gets to benefit from Zeiss optics and 'bothie' feature previously seen only on the Nokia 8. Under the hood is a Snapdragon 630 processor and support for fast charging. The display size remains at 5.5-inch. This one also comes in April in 3GB/4GB variants.
Nokia 7 Plus: This one is pitting itself as an affordable yet premium smartphone. Like the Nokia 6, this one is also cut from a single block of 6000 series aluminium. This is the first Nokia device to sport an 18:9 aspect ratio with its 6-inch FHD+ screen. It comes with Snapdragon's 660 processor, 4GB RAM & 64GB of storage. There is a dual rear-camera, combining a 12MP and 13MP sensor, for better photography. The asking price is just €399 and will be available in April.
Nokia 8 Sirocco: Finally, we have the flagship Nokia 8 Sirocco. It's the most premium handset from HMD Global till date and has a 3D curved gorilla glass display. There is a 2K pOLED display, IP67 certification and wireless charging. This smartphone comes with 6GB of RAM and 128GB of storage and has the same new and improved high-end camera as on the Nokia 7 Plus. What HMD Global failed to do though is get the latest Snapdragon processor. Instead, the Nokia 8 Sirocco has Snapdragon 835 under the hood, the same as last year's Nokia 8. It also has a 16:9 ratio on its 5.5-inch screen. Strange that Nokia decided not to go with an 18:9 aspect ratio. The device will retail for around €749.
Last but not the least, HMD Global made an announcement that all their phones from Nokia 3 and up are now a part of the Android One program. Secure and fast updates are on the cards henceforth.
We are proud to unveil the next chapter in our story with five spectacular releases to suit everyone - welcome to the family: Nokia 8 Sirocco, Nokia 7 plus, the new Nokia 6, Nokia 1 and Nokia 8110 4G! #MWC18 pic.twitter.com/8VC9vNmzPc

— Nokia Mobile (@Nokiamobile) February 25, 2018
2. Samsung's Galaxy S9/S9+
Samsung didn't attend Mobile World Congress last year and decided to have an event of its own for its flagship Galaxy S8/S8+. This year though, the South Korean company decided to grace MWC with its presence, dominating news headlines up until its keynote, Samsung's Galaxy S9/S9+ will feel familiar to owners of the S8/S8+, but new to those owners of previous generations. What's different is mostly under the hood.
The main change from the S8 is the camera. The primary sensor may have been kept at 12 megapixels, but the S9/S9+ now have adjustable apertures. They can switch between f/1.5 and f/2.4 without a hitch. The Galaxy S9+, like the Galaxy Note 8, gets a second 12MP sensor with a "telephoto" lens that allows for portrait mode shots, or what Samsung calls 'live focus'.
The S9+ gets 6GB of RAM, while the S9 has to be content with 4GB. The fingerprint scanner, which was in a horrible position last year, has moved below the vertical camera modules. There are stereo speakers built into the front and bottom, which should allow for better audio quality.
The S9 gets a 5.8-inch display while its bigger brother, the S9+ has a 6.2-inch display. The batteries are pegged at 3,000 mAh for the S9, 3,500 mAh for the S9+.
Samsung's Galaxy S9 will cost $719.99 or £739 unlocked and direct from Samsung. The launch date is 16 March in 'select markets'. In India, Samsung is already taking pre-bookings with an advanced payment of Rs 2,000, directly from the company website.
3. Huawei MateBook X Pro laptop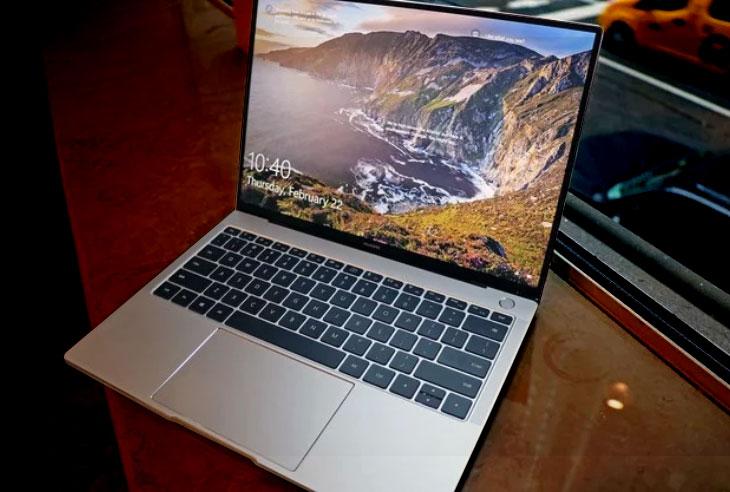 Huawei
Huawei decided not to bring a flagship mobile phone to the MWC party. It didn't want to be left out though and instead brought a high-end laptop with extremely thin bezels. With this laptop, Huawei is claiming a 91 percent screen-to-body ratio.
The laptop sports a 14-inch (3000x2000 resolution and a 3:2 aspect ration) touchscreen display and the webcam are built right into the keyboard of the MacBook X Pro. Huawei has managed to cram it into the body of a 12-inch laptop frame.
The laptop has Intel's latest 8th-generation quad-core i7 processor, up to 16GB of RAM and Nvidia MX150 graphics processor. It has two USB-C ports, one USB-A port, a headphone socket and a Thunderbolt 3 port. It weighs just 1.33kg. The power button also doubles up as a fingerprint scanner and according to Huawei, you can launch it and log in within just eight seconds. There are four speakers on the laptop that support Dolby's Atmos sound system.
The laptop comes in space grey or mystic silver and the company claims 14 hours of battery life It will be available in Q2 at a starting price of 1,499 euros.