Nokia 8 Sirocco long-term review: HMD Global priced this Nokia smartphone too high for its own good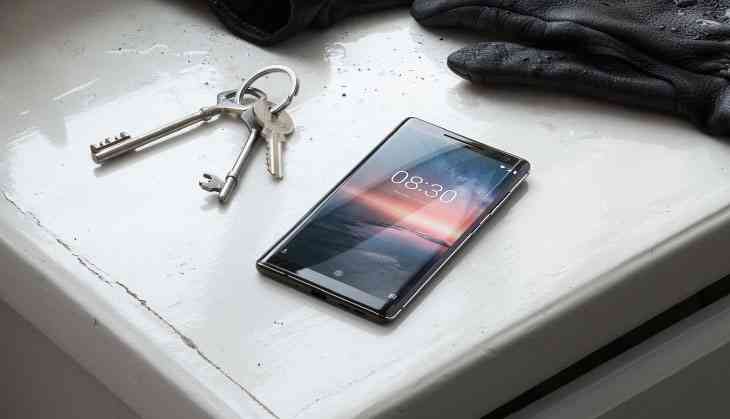 It was an early April day when HMD Global launched three Nokia - Nokia 6 (2018), Nokia 7 Plus & Nokia 8 Sirocco - smartphones. Three and a half months later, HMD Global already has a hit on its hands with Nokia 6 (2018) and the fabulous Nokia 7 Plus that I reviewed earlier and called it the "year's best mid-range smartphone". That is about to challenged when Xiaomi launched the Mi A2 on 8 August.
I'm not here to talk about the Nokia 7 Plus or the Mi A2. I'm here to tell you how the Nokia 8 Sirocco stacks up. In short, it is an unimpressive smartphone that is overpriced for its own good.
If a company is releasing a smartphone above Rs 35k, then they must be compared with everyone's favourite smartphone, the OnePlus 6. OnePlus, according to Counterpoint Research "was the top-selling manufacturer in the flagship segment (₹30,000 and above) in India for Q2 2018". To get any sales in the premium market in India, one must be as good or better than the OnePlus 6. Why the OnePlus 6, you may ask.
OnePlus excels mainly because it gets the basics right. It has its own Oxygen OS that is as close to stock Android as one can get with a modified ROM. The OnePlus 6, the company's latest "flagship killer" is priced very competitively. It may be the most expensive OnePlus smartphone ever, but at just Rs 34,999 for the base model, the Chinese company isn't asking for too much of your hard earned bucks. It's also one of the most reliable smartphones out there and has gotten much better at delivering software updates.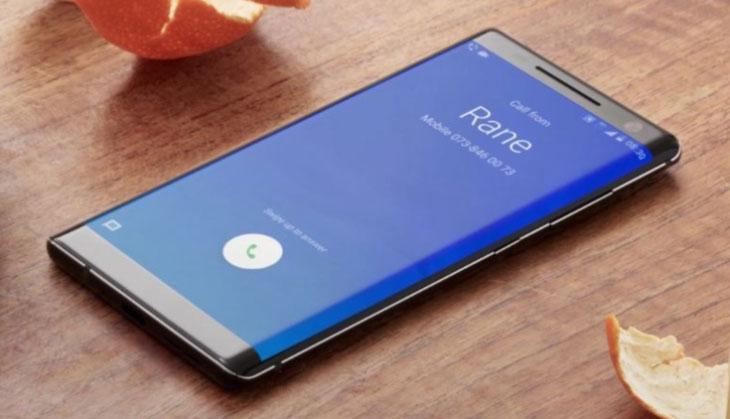 Nokia
I've had the OnePlus 6 ever since its launch and I've dropped it a fair few times. There has been a dent here or there but nothing major. Last but not the least, if you call yourself a "premium" or "flagship" smartphone, then you must have a camera as good or better than the one on the OnePlus 6.
Now that you know what it takes to beat the "benchmark" mobile phone in this category, let's talk point-by-point about the Nokia 8 Sirocco.
Nokia 8 Sirocco vs OnePlus 6
Stock Android:

Everyone will agree that OnePlus' very own Oxygen OS is a very well crafted custom ROM. It's got the look and feel of a stock Android but some gestures and features that make the phone experience a whole lot better.
Android on the Nokia 8 Sirocco is of the purest form. In fact, all Nokia smartphones come with stock Android. HMD Global struck a deal with Google and all its phones are under the banner of "Android One". Android One brings an unmodified version of Android to smartphones. With this, the Nokia 8 Sirocco is guaranteed to be getting frequent updates. Since the launch, it's gotten all monthly security patch updates in a timely manner.
Winner: It's a dead tie. OnePlus has the edge with its customised features that are loved by many but Nokia hasn't failed with a single update since launch.
Price:

OnePlus has priced its latest flagship smartphone as low as Rs 34,999 for the base variant. The Nokia 8 Sirocco comes in at Rs 45,990 on Amazon India. That's Rs 10,991 higher. Last year's Nokia 8 (the flagship phone from HMD Global for 2017) was priced at a much more affordable and smart price of Rs 36,999.
Nokia 8 Sirocco already starts on the backfoot. Price is something people considering before even checking out the smartphone. Therefore, Nokia 8 Sirocco has already lost the battle here. Even months after launch, it isn't being discounted.
Winner: OnePlus 6, by a huge margin.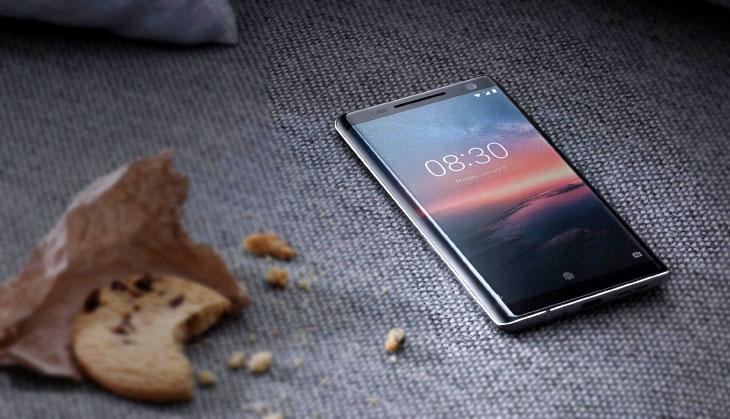 Nokia
Design and reliability:

I've been using the OnePlus 6, and while the design doesn't much appeal to me as I find it very boring compared to the competition, everyone I've talked to has taken a liking to it. A fellow journalist told me that one of the smartphones in 2018 that he can't give up on is the OnePlus 6 and the reason is the design.
Also, as mentioned above, the phone hasn't broken, just a few dents, even after many a drop. It's a comfortable phone to hold and use single-handedly.
The Nokia 8 Sirocco also doesn't appeal to me. It doesn't appeal to a number of people I've talked to. It's a departure from last years Nokia 8 which was one of the most well-crafted phones of 2017.
The Nokia 8 Sirocco does hold up well though. I've also managed to nick it a few times without it breaking it. Reliability is quite solid. The Nokia 8 Sirocco is carved from a single block of stainless steel and that makes it a 'hard-to-break' smartphone.
Winner: The OnePlus 6 edges this out by a small margin.
Camera:

When I first got the Nokia 8 Sirocco, I went around SDA market and took some photos. This is what I wrote on Instagram, "once again, mediocrity at its best. When it works, it's awesome, but one needs a lot of patience". I was thoroughly unimpressed. I was expecting it to be far better.
The OnePlus 6 has met my expectations. It hasn't risen above my expectations, but to say it is a bad camera would mean I'd be lying. It's a pretty good camera is good lighting and can impress, at times, in low-lighting. Portrait mode is a major hit or miss, but most companies haven't gotten it right.
The Nokia 8 Sirocco promised a lot in terms of imaging but has disappointed many people, including me. It just doesn't match the competition out there - Google Pixel and Pixel 2, Samsung Galaxy S8 and S9, Honor 10, Vivo Nex - and that's its weakest link.
Winner: OnePlus 6
Verdict
I have no qualms in saying that the Nokia 7 Plus is my favourite smartphone of the year so far. I can also safely say that the Nokia 8 Sirocco is a major disappointment. If it were priced Rs 10,000 less, it'd be a good recommendation. Right now, it is simply overpriced.
I know many people who still hold on to the Nokia 8 from last year as their daily drivers. Till now, I don't know anyone that has wanted to buy the Nokia 8 Sirocco. Maybe the upcoming Nokia 9 might change the consumers' perception of HMD Global's flagship Nokia smartphones but we will have to wait and see.
Till then, save your hard earned bucks and purchase a OnePlus 6. You will not be disappointed.