Neuralink: Elon Musk's startup to link human brains to computers gets $27 million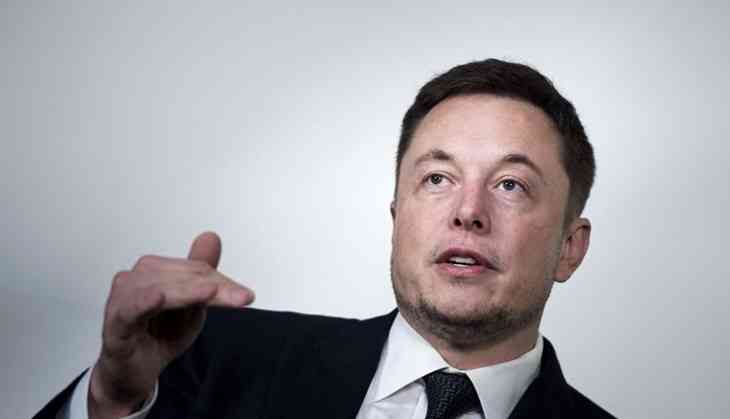 Elon Musk's electric-car venture Tesla Motors has taken a backseat these days. From The Boring Company to Hyperloop, Musk has a lot on his plate. Now, according to a filing with the U.S. Securities and Exchange Commission, a SanFrancisco-based company has gotten $27 million in funding.
The company, Neuralink, is a startup co-founded by none other than billionaire Musk himself.
Musk wants to turn an aspect of science fiction novels into reality. Musk is well on his way to his target of $100 million in stock. The money would go a long way in helping fund the development of technology that will help link human brains with computers. Musk did take to Twitter saying that he isn't seeking any outside funding.
It was misinterpreted by Rolfe at WSJ as a fundraising effort. Neuralink is not seeking investors.

— Elon Musk (@elonmusk) August 25, 2017
This might suggest that Musk himself is going to be footing the rest of the bill.
Neuralink was registered as a medical research company in Canada last year. Back in June, Musk reiterated that Neuralink was a priority. At the annual shareholder meeting, Musk had this to say: "Boring Co. is maybe 2 percent of my time; Neuralink is 3 percent to 5 percent of my time; OpenAI is going to be a couple of percent; and then 90-plus percent is divided between SpaceX and Tesla." According to its website, Neuralink is "developing ultra high bandwidth brain-machine interfaces to connect humans and computers".
It also has listings for a variety of jobs. "We are looking for exceptional engineers and scientists". Absolutely no job experience is required. "No neuroscience experience is required: talent and drive matter far more. We expect most of our team to come from other areas and industries."
Musk's vision and idea for Neuralink isn't completely formed just yet. One possible short-term outcome of the company is making 'Neural laces' a reality. These neural laces are brain-computer interfaces. They work with a mesh that grows inside a human brain and boosts their capabilities.
Forward looking
All of Musk's companies are visionary and forward looking. These companies lay out plans that could take a decade to become reality or even just a couple of years. Tesla is Musk's most successful company (though some would argue PayPal) but all his companies are just burning through cash.
Musk is aware of the dangers of these 'forward looking' technologies, especially AI. Musk has called AI a "fundamental risk to the existence of human civilisation". Musk believes that the only way to keep up with the evolution of machine intelligence is by upgrading human intelligence. Musk had earlier proposed a high-bandwidth digital interface that could be meshed with the brain to transmit data at the super fast speed of thought.
At the World Government Conference in Dubai Musk's urgency was clear. "Over time, I think we will probably see a closer merger of biological intelligence and digital intelligence. It's mostly about the bandwidth, the speed of the connection between your brain and the digital version of yourself, particularly output."
Can Neuralink stop automation from taking away jobs?
As we all know by now, Musk is a staunch believer that the trend in technology of automating everything is going to take away jobs from thousands of people. His goal with Neuralink is to stem the flow of jobs to automation. By improving human brain capabilities, and putting them on par with computers, man and computers can then be on a level playing field. That will benefit humans in the long term.