Nerds rejoice: The most comprehensive guide to what's on show at CES 2017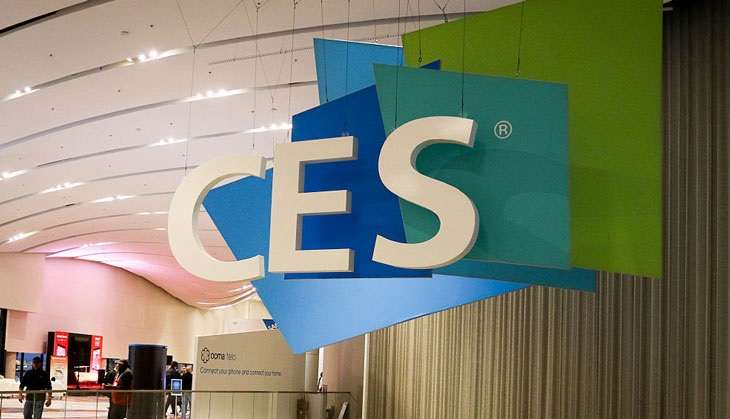 With a new year comes a renewed optimism about life. In the gadget sphere, that means it\'s time for the Consumer Electronics Show - "an internationally renowned electronics and technology trade show". It\'s basically the good, bad and ugly of what\'s to come in the year ahead, and is unleashed each and every January at the Las Vegas Convention Center in Nevada.
2017 is no different. While the show is open to the public from 6-8 January, the actual show starts on 3 January with a bunch of media events and gadget unveilings.
The show that started in New York back in 1967 boasts about 175,000 visitors and a number of brands both famous and obscure.
Barely out of the blocks, 2017\'s CES is already in fifth gear with news coming out left, right and center. There have been leaks, launches and so much more. As you get ready for the flood of news that will come over the next week, here\'s a look at what\'s already been announced.
WE JUST LEAKED the future of business tech. New ThinkPad X1 family just unveiled at #CES2017. #LenovoCES https://t.co/JHooO8Xam1 pic.twitter.com/DizawIzLz2

— Lenovo (@lenovo) January 3, 2017
Lenovo's ThinkPad X1 Carbon, the company's flagship ThinkPad, gets even better. A smaller build and a better battery life help this powerhouse improve upon last year's edition. Some tech reviewers have already called it "The ThinkPad to beat".
It weights less than 2.5 pounds and manages to cram a full HD, 14-inch diagonal display, into a 13-inch carbon fiber body. It's got the latest Kaby Lake processors from Intel and even has a Qualcomm Snapdragon X7 LTE modem. Lenovo claims it can pump out a whopping 15.5 hours of battery.
Lenovo also launched the ThinkPad X1 Yoga laptop. Yoga is Lenovo's line of 'bendy' laptops, one that fully folds into tablet mode with a retractable keyboard. It has a brand new processor as well as Microsoft's 'Precision Trackpad'. Then there is the ThinkPad X1 Tablet that is getting a major battery upgrade.
Lenovo has also announced a number of other laptops, The 12-inch ThinkPad X270, the ThinkPad Yoga 370, the ThinkPad L 14-inch and 15-inch, the ThinkPad 13. These laptops come with all the standard upgrades you'd expect in a new laptop.
Lastly, Lenovo's gaming laptops have been spun off into a sub-brand "Legion" instead of the current "IdeaPad". The Y520 and Y720 are the first to bear the Legion name. With these laptops, the company is making a push into virtual reality (VR) technology, as it's launched a new VR headset for under $400 that works with Windows machines and is smaller and lighter than most other VR headsets..
Besides the laptops, Lenovo is also banking heavily on the Internet of Things. It's launched a voice-activated smart assistant. It's smart assistant has Amazon's Alexa brains with Harman Kardon's audio-expert hardware. It's simply being called Lenovo Smart Assistant.
Beyond this, there is a Smart Storage box. The box is a networked hard drive containing 6TB of storage along with dual-band wireless. It even has built-in facial recognition. Finally, Lenovo launched smart glasses. The Glass C200 bears more than a passing resemblance to Google Glass and are primarily designed for business use.
02
Dell's killer laptop & Ultrathin display
Dell XPS 13 2-in-1 Release Date, Price and Specs - CNE... https://t.co/MySa7pousU #charlesmilander #IfYouNeedaJOB pic.twitter.com/ehHq5GwJVO

— Charles Milander (@charlesmilander) January 2, 2017
Dell's best-selling XPS 13 laptop has got a new brother. Dell has launched a convertible version of the ever-so-popular XPS 13 laptop. The new Dell XPS 2-in-1 is the smallest 13-inch model out there. Everything in the laptop has been tightly squeezed into an 11-inch form factor.
Like Lenovo's 'Yoga' line, this laptop can convert into a tablet and has Intel's latest Kaby Lake processors. Dell basically took the king of Windows laptops and turned it into a convertible. It might not be a successor, nor a replacement, but an entirely different category of laptops.
Along with the laptop, Lenovo has unveiled its latest 27-inch USB-C displays for just $700. Dell's 27-inch UltraThin monitor, S2718D, is "world's thinnest monitor" according to the company's press release. The bezel around the four sides is virtually nonexistent.
03
Samsung's insane washing machines and a productivity platform
Samsung's new washing machine will save you time and aggravation https://t.co/TuF3MdxX44 pic.twitter.com/Xg9tpd4zWZ

— Paulo Félix (@osint) January 1, 2017
Want to do more than one load of washing at once? Well, Samsung has got a product you'd be interested in. Samsung has launched an insanely crazy four-in-one FlexWash + FlexDry laundry system. According to a release, it promises to be "the most advanced, flexible laundry solution" in the whole wide world.
The laundry machine comes with five cubic feet of laundry capacity (most in its class) and attached to it is a second one-cubic foot washer on top that is built "to wash smaller loads separately from the main load". Users can operate both washers at same time with "different settings".
The FlexDry has one washing machine accompanies with a Delicate Rack dryer zone. This adjusts temperature based on the fabric. Both the washing machine/dryer can be controlled using the Samsung Smart Home app.
Also, on the sidelines, Samsung has launched Focus. It's an all-in-one productivity platform for its very own smartphone users. It takes email, calendar, and contacts and puts them into one simple to use platform. It's being described as a 'unified productivity application'.
04
Second Google Tango Phone
Yes, a second Google Tango phone is coming. ASUS's upcoming announcement was preempted by Qualcomm who revealed an upcoming ASUS Zenfone AR smartphone coming with Google Tango support. Here's a leaked image of the front and back.
ASUS ZenFone AR (2nd Google Tango phone) pic.twitter.com/ctKQ9IKfeC

— Evan Blass (@evleaks) January 2, 2017
The phone follows in the footsteps of the first Google Tango phone - Lenovo Phab 2 Pro - and will be powered by the latest Snapdragon 821 processor and will be Google-Daydream ready. Hence, it'll be the first phone to combine Daydream and Tango in one package.
Rumours are pointing to a monster of a smartphone coming from ASUS. Apparently the company will be launching a Snapdragon 835-powered smartphone. It might even launch two smartphones (besides the Tango phone).
06
LG's weird neck speakers
LG's latest audio tech goes for the neck https://t.co/jkDMQ0PwFV #WearableTech #IoT pic.twitter.com/1iv2yRS18Z

— Ana Alves (@wearabletechana) December 28, 2016
Last week LG kicked off the CES bandwagon by announcing a strange looking neck speaker. It's called the LG Tone Studio. As one media house described it, it's a "vibrating plastic neckband that blasts surround sound up at the wearer's ears and looks like a sci-fi horseshoe."
There is also the LG Tone Free, which is "a wireless set of neckbuds that can store and charge earbuds when you're not using them".
07
What to expect this time around
From TVs to self-driving cars. From VR to drones and finally wireless earbuds. CES is expected to have it all. The PC industry might heat up once again, while wearables will go beyond the wrist.
TVs: 4K and HDR TVs will be on display on the show floor. The price barrier for 4K TV are now almost wiped out. Along with the big companies, new players like TCL and LeEco will showcase their products. LG and Sony will keep the OLED flag flying high.
Self-driving cars: Some say that CES actually stands for Car Electronics Show. Autonomous cars and connected cars will be another major theme going into this year's show. With self-driving cars being the talk of the town these days, there is no doubt it will be centrestage in Las Vegas. Cars and technology are getting more intertwined and this year's event will showcase just that.
VR: While last year was the big reveal for VR technology, this time around the technology will go one step further and that is seriously exciting.
Drones: DJI may be the leader in drones, but other companies are coming for a piece of the market share. Expect drones in every shape and size possible.
Wireless audio: With Apple's AirPods finally launching, the world of wireless audio has finally got a boost. With smartphones removing the headphone jack, 2017 is going to be the year of new and innovative wireless earbuds.
PCs: With Gigabyte's strange looking gaming PC and Dell's new XPS convertible, the stage is set for a revival of innovation in the PC industry.
Six days, 175,000 visitors and a number of launches, CES 2017 is expected to start the tech year off with a bang.