Mobile World Congress 2018: Here's what to expect from the Catalan tech fair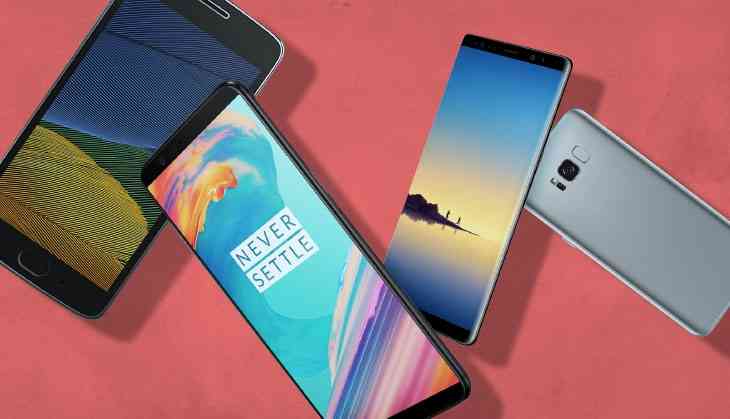 The Consumer Electronics Show that started off the year brought a deluge of electronics and set the tone for the year. The one thing that was not surprisingly missing from the show were mobile phones. That's because the mobile industry has an event of its own every year in February. The event is none other than the Mobile World Congress in Barcelona.
It's an event where the biggest names – Samsung, Sony, LG and others – show off the latest innovations in smartphones. Apple is one exception. They never attend MWC. This year, MWC will kick off on 26 February and end on 1 March. Press events are typically held a day or two before the floor is open to the public.
MWC has been a tradition in Barcelona, Spain and will be taking place Fira Gran Via and Fira Montjuïc venues. With more than 100,000 people expected to be in attendance, here's what all might be coming to MWC this year:
Overshadowing everyone else: Samsung
Samsung just had to go ahead and do it. For the past few years, Samsung has been skipping MWC in lieu of its own event (held around the same time) in New York City. This time though, the company has gone ahead and announced a blockbuster event for Sunday, 25 February.
It's bound to be a showstopper. Samsung has been one of the most innovative smartphone companies out there and 2018 will be no different. Dj Koh, president of Samsung's mobile division has confirmed that the camera will be reimagined this MWC. This from Samsung's press release sums it up, "On February 25, Samsung Electronics will showcase the next generation of Galaxy devices that reimagines the camera and redefines the way you share your moments".
Trying for a comeback for the ages: HMD Global/Nokia
HMD Global, the company that has resurrected Nokia from the hands of Microsoft, will be launching up to seven new models. One of them being the flagship Nokia 9. The other probably being the low-end Android Go Nokia 1 smartphone.
Last year they brought back the 3310 and wowed everyone present. While we won't see anything as big-bang as that, but let's see what Nokia has in store for us.
I'm from China: Xiaomi
The little known Chinese company that has taken India by storm, will try to steal some of the limelight from a South Korean company, known as Samsung. Xiaomi is going to have a major presence at MWC this year.
What is expected this time is none other than the flagship Mi 7. The brand is making a push for the western markets.
Whilst the company didn't attend MWC last year, this year will be much different. A successor to the Mi 6 has been much sought after. The Mi 7 smartphone might feature a 6-inch display with an 18:9 aspect ratio. It's also expected to have dual cameras on the back. One rumour is that Xiaomi will ditch the fingerprint scanner and go solely for facial recognition.
Don't forget about me: LG, Huawei, Alcatel, Sony, Lenovo/Motorola
LG: Per latest reports, LG's CEO has ordered a complete rethink of its flagship. Therefore, the successor to the LG G6 may not be seen at MWC. The date for the successor's launch has reportedly been pushed back to April.
Instead, what we might see at MWC is a beefed up version of the LG V30+ that comes with AI features.
Huawei: Huawei was expected to bring to the floor its P20 flagship device. After Samsung's big-bang announcement though, rumour mills are working overtime to figure out whether Huawei will showcase the P20 or not.
Instead, Huawei is, according to some people, expected to host an event outside of MWC to showcase its flagship P20 smartphone.
There is absolutely no information on what else Huawei might bring, if anything at all, to MWC.
Sony: Sony may have unveiled some devices back at CES but none of them was ground-breaking. Per MyDrivers, Sony might just change that up during MWC with the Xperia XZ Pro. It's a 5.7-inch OLED display with 4K resolution and Snapdragon 845 chipset along with 6GB of RAM.
If unveiled, this will also be Sony's first ever dual-camera setup.
Lenovo/Motorola: Back during MWC 2017, Lenovo announced the Moto G5 and G5 Plus and this year the company is expected to bring the successors to the table. Images of Moto G6, G6 Plus, and G6 Play has already leaked and all three models could potentially appear on the trade floor.
Alcatel: Alcatel has three smartphones making their debut at MWC. The names haven't been revealed officially but the rumour mill is in full swing. Reportedly, the three devices will be called - Alcatel 5, 3v, and 1x and all will feature 18:9 displays.
I'm still alive: BlackBerry
Anybody here remembers BlackBerry? While the company has had a relatively quiet 2017, 2018 is expected to be a major year for them.
TCL has been handed the license to make BlackBerry phones and two of them are coming to MWC. It could be the KeyTwo or KeyOne 2.