Look Ma, no hands: mind control is the future of cars
Asad Ali
| Updated on: 14 February 2017, 12:32 IST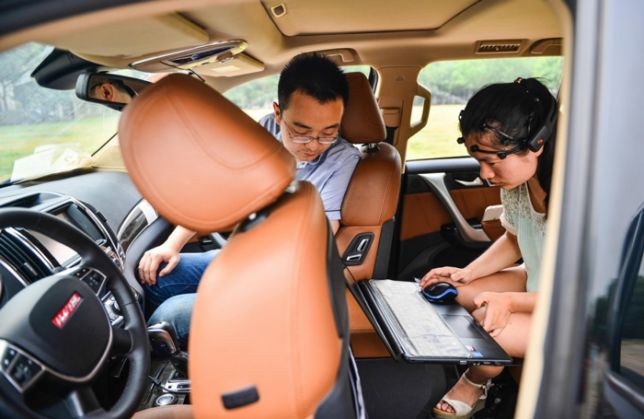 Because bending spoons with your mind just isn't cool anymore.
Chinese researchers at Nankai University, Tianjin, have spent two years and come up with technology that lets you drive a car with your mind.
The project was led by Associate Professor Duan Feng from the university's College of Computer and Control Engineering.
Read- Your shopping on wings: Amazon's drone delivery is almost reality
The main equipment comprises 16 sensors that capture EEG (electroencephalogram) signals from the driver's brain, which are transmitted wirelessly to a computer.
"The computer processes the signals to categorise and recognise people's intention, then translates them into control commands to the car," Zhang Zhao, another project researcher explained to Reuters.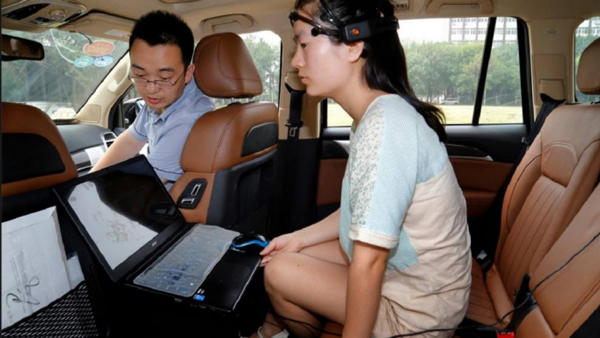 One of the key triggers to develop mind-controlled driving tech, says Zhang, was to create "a driving method without using hands or feet for the disabled who are unable to move freely." But he's also interested, he says, in "providing healthy people with a new and more intellectualised driving mode."
All eyes on the road
Even if you're someone with the focus of a baby goldfish, there's no need to panic.
Duan said that concentration was primarily required when changing the vehicle's moving status, ie, changing lanes or turning. For the moment, the vehicle can only travel straight, not in reverse, and there are no immediate plans for putting it into production.
This isn't the first time attempts have been made to develop a mind-controlled car. In 2014, a team of researchers at Berlin's Frei University made significant developments to their project, Brain Driver. Their aim, much like the Chinese researchers, was to capture and translate mind signals into commands that could move the car at a decent speed, even up to 50km/h. The basic tech comprised a headset with 16 sensors that monitor electrical signals from the brain.
Also read: We can now edit genes in human embryos. Are we ready for custom babies?
The intent was also to extend the technology - though hopefully not the speed - to wheelchairs.
That project, though, hit a stumbling block: instructions were in binary, which meant there was no leeway to go even slightly right or left. Speed control was also suspect.
But their biggest challenge was that the signals received from the brain weren't exactly the strongest. "It's as if we were putting a small microphone on one side and trying to hear one of a million people shouting on the other side," Adalberto Llarena, a roboticist with the project, told BBC in a 2014 article.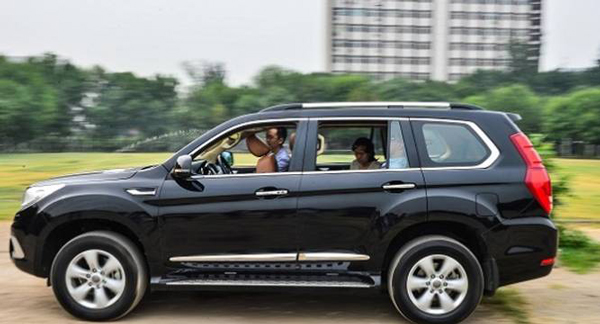 Even before that, in 2011, researchers from the Artificial Intelligence Group, again from Freie Universitaet (Free University) demonstrated similar technology using a modified Volkswagen Passat with a neuroheadset as the primary component.
For the moment, for those who can't wait to see some actual action, a driverless car is still the best bet.
Volvo this year announced plans to offer 100 self-driving XC90 SUVs to the general public for driving on a 50 km (31 mile) fully autonomous route in Gothenburg, Sweden, in early 2017.
The Gothenburg test is in collaboration with Swedish government officials, legislators, and city planners. Early this year, Josie Ensor wrote in The Telegraph about her experience of driving Google's driverless car - a technology becoming so common, there's even a Formula E event coming up next year for driverless cars!
Perhaps it really is time to sit back and enjoy the ride.
More in Catch:
Will funds crunch spell doom for our research projects?
Japan PM in India this week: how Abe & Modi can take the partnership forward
National Herald case: where did the Gandhis go wrong?
#COP21: despite Modi's strong speech, India is losing out to the West