LeEco LeMax 2 review: We'll miss the screen & the call recorder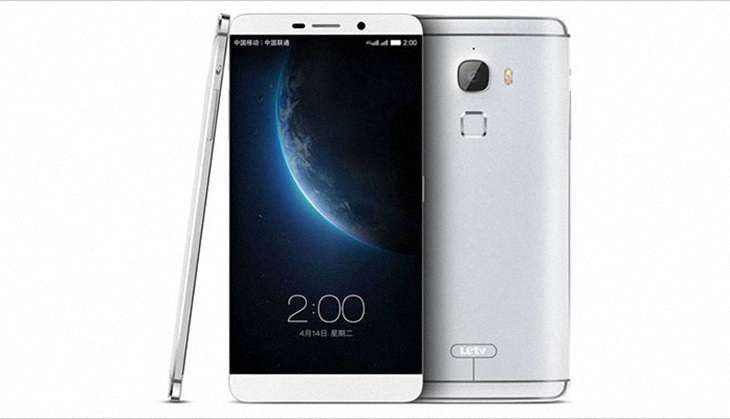 There are two distinct types of smartphone fans.
There are the ones who get excited with every new feature in a phone. They either buy a new phone every year because of a new design, flawless video quality, great camera, or they just want to be seen carrying the 'latest and greatest' phone.
And then there are ones who can wait years before buying a new phone so as to find one that is 'perfect' for their needs and will last them a couple of years.
If you fall in either category, LeEco's LeMax 2 is not for you.
Don't get us wrong here. The phone IS revolutionary. For one, it beat Apple at launching a phone sans the 3.5mm headphone jack. And that's where the problem begins. The phone does not come with headphones.
Oh! A dongle?
Look at the LeMall website and one can spot CLDA Type - C Earphones for Rs 1,999. Ideally, cheap enough to be included in the box. Especially when they have just invalidated every single wired earphone.
To sort-of alleviate this, they've provided a dongle in the box. Trust us, LeEco, no one will want to use the dongle. Just look at all the MacBook Pro users freaking out about the dongle life.
With a 5.7 inch WQHD display, the phone, at first sight, seems slightly larger than the average user would be used to.
The fingerprint sensor right below the camera on the back panel takes some time getting used to and is noticeably slower than the OnePlus 3 or even that of the Moto G4 Plus.
The phone's starting price is Rs 17,999.00 (down from its launch price of Rs 22,999) and it's the cheapest Snapdragon 820 phone out there. Cheaper than OnePlus 3's price of Rs 27,999 and even Xiaomi's Mi 5. Still, despite it being cheaper, one will not actually recommend it over those two powerhouses.
Are were there yet?
Turn on the phone and there is a significant time difference from booting of the OnePlus 3, (one Catch reporter's daily driver) but faster than a Sony Xperia Z2 (the other reporter's phone - let's be fair, it is more than two years old).
Now, it may not be noticeable to the average user, but to a techie, it is. Getting the LeMax 2 setup is a seemingly endless process. Right from selecting your language of preference, to putting in WiFi details and downloading applications, the LeMax 2 makes you wait a lot longer than your friends at a dinner invitation.
We tried using it on our slower-than-tolerable internet connection in combination with 4G and the phone was simply downloading apps from 11:45 AM to 3:25 PM. With less than 40 apps to be installed, the battery reduced from 50% to 23% with close to zero on-screen time.
A point to note is when downloading apps and the internet cuts out, upon resumption, there isn't a way to 'un-pause' the app. A bug, maybe.
...now hold it!
Sure, the phone does all the basics right, but if you're trying to sell a larger than average phone, your audience is smaller - this phone is a tough sell.
It's not a nice phone to hold. It has sharp edges, something that you'd be instantly put off by in smartphones these days. Then there is the rear camera bump that can be annoying to some (as it was for one reporter). It's a thick phone. While it ain't a brick, it ain't like the Mi 5, OnePlus 3 or any of the last three iPhone models.
The QHD display sports a resolution of 2560x1440. If you're a fan of a brightly lit screens (not necessarily the sharpest of colours), then you'd be pleased. The LED notification at the top left and the capacitive navigation buttons at the bottom are well hidden and only noticeable when lit up - which is smooth.
There are two speaker grills at the bottom and an IR blaster at the top. It's dual-SIM, something you'd expect in almost any smartphone these days.
As far as the rest of the specifications go:
Snapdragon 820 processor,
6 GB RAM (in the top module)
32GB or 64GB of storage
21MP rear camera and 8MP front camera.
One thing that's missing is support for a microSD card.
And off we go...
When we switched on the phone, after setup, we were pleasantly surprised. It comes with Android Marshmallow 6.0.1 out of the box, its display is bright and not taxing to the eye and at first glance, the pictures it took seemed full of detail.
Upon going back to our old phones about two weeks later, we realised just how much we missed this phone.
While the display itself gets a thumbs up from us when only one person is viewing the screen, bringing a second person into the equation will give you a hard time. The viewing angles aren't great. The only other complaint here is the colour accuracy. While the screen is vibrant, it lacks zest.
The speakers are loud but there is a sort of crackling sound when it is near full volume. Call quality is solid, even on the speaker phone. There's no noticeable lag in daily usage of the phone.
Even playing games like Need For Speed, is a pleasurable experience, and the larger screens adds to that. It's something one reporter got unhealthily addicted to while using the phone.
Oh snap!
LeEco comes with more pixels than other phones and even has Optical Image Stablisation (OIS) built-in, but while pictures on default settings are good, zooming in you notice the graininess and lack of detail.
Those pictures taken in low-light suffer more than average. Focusing may be fast, but it struggled at many a times and in low-light it's an all-out disaster. Forget those disco-light club selfies. The front-facing camera isn't up to scratch.
Let us just put it this way. HTC's much touted Ultrapixel camera (that came out with the HTC One a few years ago) is better than this one, and that's saying a lot.
Out of juice
What's curious about this phone is that, for all the extra power it uses, it only comes with a 3,100 mAh battery. PCMark may have put the LeMax 2's battery at 8 hours and 12 minutes, but in real world usage, it struggled to get past the three and a half hour mark of on-screen time. Others seemed to have gotten better battery life out of it, and for some, it lasted more than a day.
With a usage that comprised of listening to music, browsing on 4G, checking social network apps often and reading news, the phone would be on its last 10% after a 12-hour day and that's with a paltry three and a half hour to four hour on screen time.
Throw in Google Maps and/or tethering and the battery drains a hell of a lot faster.
Charging the phone also takes time and the phone heats up considerably (nothing to worry though) while charging. They do have a 'super charge' option that you can put on from the settings and the battery does get upped faster. It also comes with the warning that the phone will heat up if it is charged on the 'super' mode, but there is nothing to 'worry' about.
The battery drainage is just as usual - quite fast - charge or super charge.
Non 'tech'nically speaking
From a more lay-person point of view (also known as - how do you know if the phone is good if you don't speak droid) the LeMax 2 has certain redeeming points and, some, well not so much.
For anyone using a phone that is more than two years old, you will need to get a smaller sim and buy a holder with it if you do ever plan to go back to your old phone. The holder comes for a mere Rs 50 so it is not that much of an issue.
Like we have said earlier, the setup takes LONG. What takes longer is the software update. It took us eight hours plus on the office WiFi. We didn't face a 'storage' problem because we didn't go all out downloading apps we don't need and saving pictures that may never see the light of day.
The camera IS disappointing, though the filters are a nice touch, the 'beautification feature' is umm...well...'Meh!'. A promise of an even tone does not a good front camera make.
For someone who has not had a phone with a fingerprint sensor till now, it is not hard to figure out that the detection is slower than in other phones. And patience is a rare virtue these days.
We did manage to get our hands on the headphones for review and they are really good. The headphones do justice to the LeMax 2's sound.
If you are going to use your own headphones with the dongle it is still pretty good, but the CDLA Type - C Earphones make the music experience quite smashing. Also partial noise cancellation - #FTW.
It is a big phone but handling it is not much a problem - Yay big hands! The rose gold might seem a bit too pink for some, there is a metal grey on offer as well. At least on Amazon.
We did not try out the LeVidi or the LeView - the content on offer just didn't seem exciting enough. Of course, there's always Netflix.
One thing this phone has and which any reporter would kill for - is the call recorder. The very moment you are on a call, there is an option to record it and it is awesome for interviews. We haven't seen this is many other phones and in a lot of cases you need an app to record calls. A thumbs up for this one!
The biggest problem we faced was the battery and the charging. You cannot use any android charger for the LeEco - you will need to carry the charger, or at least the USB cord.
Also, it is quite a complicated process if you want to connect the LeMax to your Macbook. It needs a special software that you must download - we gave up after 10 minutes into the effort and just connected it to a Lenovo.
Unlike other android phones we have used, there is no automatic setup notification for a bridge software when the phone is connected to the laptop.
That being said, this phone is pretty neat for games - the large display helps. There were a few bugs that eventually went away and over all the process has been quite smooth. The phone works fine for its price bracket - but if you are looking for a powerhorse - this is not it.
Rating: 2/5