It's exam time: now private tutor is now just a click away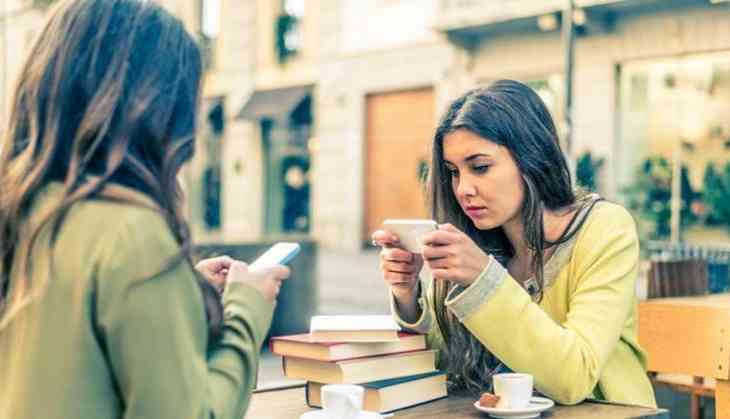 We all know how amazing thing is mobile technology. It's one of the most revolutionary productivity tools of all time, but it doesn't end there. Today, almost everything is possible through technology.
Since, this a time for preparing for your exams, and apparently, you cannot waste any more time on searching for a good tutor. Exam time is always stressful and it gets even more when we are unable to find any good tutor. Well, here are some apps that can help you find a good home tutor at your doorstep.
1. Genext Students :
This app is basically designed for home tutoring education which provides the best of private tutoring along with technology-enabled learning for CBSE, ICSE, national, international and state boards. This one-the of-its-kind platform brings quality home tutors along with proprietary content, both online and offline to the doorstep of needy parents/students using technology as a key driver.
A perfect platform which helps parents and students to find the best-suited home tutors in Mumbai, Navi Mumbai, Thane, home tutors in Pune, home tutors in Lucknow, home tutors in Bangalore and home tutors in Hyderabad.
The aim is to turn the traditional approach to academics into a fun, easy and the more effective way of learning. The app also offers digital content (which includes notes, sample question papers, videos, and e-books), assessment modules and in-depth performance analysis tools.
2. Vidyanext:
This mobile application connects students to tutors and has launched a new recommendation service, which will help parents find the right tutor for their child. Vidyanext believes that the new service will simplify the problem for parents who struggle to decide on a private tuition teacher for their child. The app also combines the best of the web content with expertly-designed practice problems to make sure every student has the learning resources that they need to tackle any academic challenge.

It has been found that students agree that this app is very user-friendly. It is designed to guide students to do more practice by which they can improve their skills, the app has been developed with experts in user experience design, pedagogy and lesson planning.
3. Qriyo:
This application claims that it is India's first managed home tuition app. A with all-rounder features for students who are looking for a home tutor who not only deals with academic but also ensures that one gets the right home tutor for competitive exams, yoga, music, dance, and languages. In this world, where we don't even have time for ourselves, it is hard to go outside to find an appropriate tutor for your child.
The app aiming to build a brand of home tutors with quality (Qriyo Gurus). You can easily find home tutors for School tuition, competition exams, Yoga, Music, Dance, Art & Crafts and Languages. The apps operate in Ahmedabad, Ajmer, Chandigarh, Jaipur, Jodhpur, Mumbai, Surat and Udaipur.
4 Flip class:
The FlipTutor app allows one instant communication with FlipClass teachers so that their queries can be answered in real time. It has a Whatsapp-like interface that makes it easy for both students and parents to use. It offers personalized home coaching in subjects like Maths, Science, languages for KG-XII, IIT foundation and Olympiad preparation. Most of its customers are parents to school going children. The app operates for Delhi, Bangalore, and Hyderabad.
5. HashLearn:
Bengaluru-based on-demand mobile tutoring platform, HashLearn has developed an Android mobile application to give students preparing for entrance examinations a better user experience. It is a mobile tutoring app that instantly connects students with tutors instantly. By becoming a HashLearn tutor, one can accept sessions whenever one wishes to, right on their phone and get paid for each session they take.
It connects student easily with top tutors from the IITs and BITS - instantly, anytime, anywhere. The app serves Class 8th - 12th students preparing for CBSE, ICSE and State boards as well as all entrance exams such as IIT JEE Main & Advanced, BITSAT, NEET, VITEEE, MU OET, SRMEEE, AIPMT and all State entrance exams.