ISRO launches 104 satellites at one go; more than double the previous record
Catch Team
| Updated on: 15 February 2017, 1:38 IST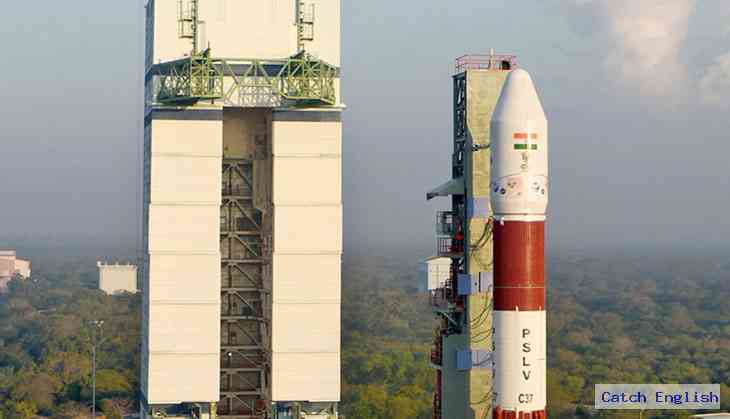 Indian Space Research Organisation (ISRO) launched a record 104 satellites on a single rocket. The PSLV-C37 carried 104 satellites from seven countries into orbit. The launch took place at the Sriharikota spaceport in Andhra Pradesh on the morning of Wednesday, 15 February. 101 of the 104 satellites were smaller foreign satellites, while three were Indian.

This is 67 more than the previous record – Russia's Dnepr rocket carried 37 payloads in June of 2014. That itself was three more than American company Orbital Sciences Corporation's Antares rocket, which held the previous record. India's previous record was when it launched a rocket carrying 23 satellites last June.
Here are some facts and figures from today's launch:
This is PSLV-C37's 39th mission.
ISRO's 28-hour countdown for the launch was the shortest for any Polar Satellite Launch Vehicle ever.
India's most powerful rocket, the XL variant, was used by ISRO in this launch.
The C37 is the heaviest version of the PSLV and was earlier used during the Mars Orbiter Mission (MOM).
The main satellite weighed in at 714 kilograms.
The 103 'nano satellites' weighed in at a combined 664 kilograms.
96 of the 103 foreign satellites came from the United States.
Israel, Kazakhstan, Netherlands, Switzerland and United Arab Emirates had a satellite each.
88 of the 96 'nano satellites' from the USA belong to a San Francisco-based company, Planet Inc.
The PSLV rocket, till date, has been used to launch 225 satellites – 179 of which were for foreign customers.
The 104 satellites launched are more than the number of seats in an Indian Railways non-AC chair car coach.