Hyperloop One: Delhi to Mumbai in 80 minutes might just be a reality soon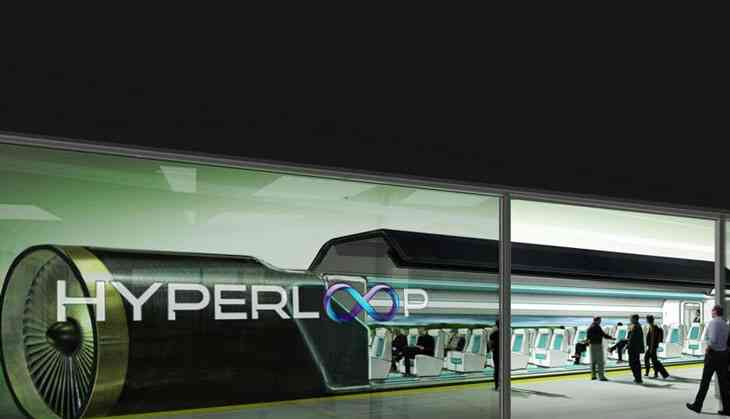 High-speed travel via tube is almost a reality and the company behind Elon Musk's (of Tesla fame) dream is Hyperloop One. Hyperloop One is in early talks with the Indian government and if all goes according to plan, passengers could be travelling from Delhi to Mumbai with a stop in Jaipur and Indore in just 83 minutes. India is the world's second-most populous and seventh-largest country and this form of transportation would be highly beneficial since even getting a bullet train on India's railways is problematic.

Hyperloop One was in New Delhi on 28 February for a "Vision for India" event to discuss changes in transportation and innovation in the industry and this could change the future of passenger and freight shipping. Minister of Railways, Suresh Prabhu and CEO of Niti Aayog, Amitabh Kant were present at the event.

The company will take a call by the end of the year as to whether it is feasible or not to operate in the country. During the Consumer Electronics Show back in January, Hyperloop One had released a list of countries and entities that seemed the most viable. Out of the 35 semi-finalists, five were from India.

The pilot project was kicked off in Los Angeles and Hyperloop wants to take the technology across the world. The project is based on the hyperloop technology that's primary goal is to provide a fast and affordable mode of transportation for movement of passengers and goods. The transportation is done in small levitating pods that travel at speeds of jet aeroplanes. Hyperloop One is one of the companies at the forefront of the technology. While Hyperloop One is claiming to be the 'only' company in the world to be building a commercial hyperloop system, one of its competitors, Hyperloop Transportation Technologies, had late last year tried to sell India on the technology.

Hyperloop One asked the countries public to pick its favourite five routes.
India, vote for your fav route from 1 of our proposed 5. Now traveling doesn't need to take days! #VisionForIndia https://t.co/TGd8IxVsKh pic.twitter.com/L7h5DPy21j

— HyperloopOne (@HyperloopOne) February 28, 2017
Proposed routes
Bengaluru to Chennai, covering 334 km distance in just 20 minutes
Bengaluru to Thiruvananthapuram, covering 736 km in 41 minutes. A line that will also connect two major ports in Southern India.
Delhi to Mumbai, via Jaipur and Indore. It will cover 1,317 km in about 55 minutes and connect the two megacities.
Mumbai to Chennai, via Bengaluru. This will cover 1,102 km in 50 minutes, creating a Suez Canal-like link between India's coasts
Bengaluru to Chennai, 334 km in 20 minutes, for passengers and freight.
Make in India and Digital India
Rob Lloyd told Bloomberg News that they will eventually be using locally sourced components to build the system. "The response that we got from India has been excellent and we are very excited to work with more people to make Hyperloop a reality. The concept of Skill India and Make in India will be highly considered and we would like to provide opportunities in the future," Lloyd told Amitabh Kant. The company has also proposed to setup factories and research and development centers across the country.

Speaking at the announcement, Shervin Pishevar, Executive Chairman of Hyperloop One, said, "Prime Minister Narendra Modi's vision for transforming India and the role he sees of technology in driving this change is indeed remarkable. India is an extremely important geography for developing Hyperloop networks and reimagining how cities and regions work. The Prime Minister's vision of connecting the country is directly aligned with Hyperloop One's objective of connecting the world. With initiatives such as 'Make in India' and 'Digital India', we do see ourselves working in this direction in India."
What is Hyperloop One
Hyperloop One, previously known as Hyperloop Technologies, is a company founded in 2014 in Los Angeles and is at the forefront of the effort to commercialise the Hyperloop technology. The Hyperloop concept was introduced by Tesla CEO Elon Musk in August 2013. Now, in just two years time, the company has moved out of its garage office and has over 200 employees.

Hyperloop One will conduct the world's first full-system test this year. That test will be taking place in Nevada.
India isn't so far away
While the first operational Hyperloop may appear in UAE first, India may not be far away. The various discussions between the government and these private companies is a step in the right direction. If it takes so long for the government to setup a bullet train system, maybe some nudging from private players may just come to the rescue of passengers in the meanwhile, who otherwise have to rely on camels for transportation.