How to run two WhatsApp accounts on a single phone?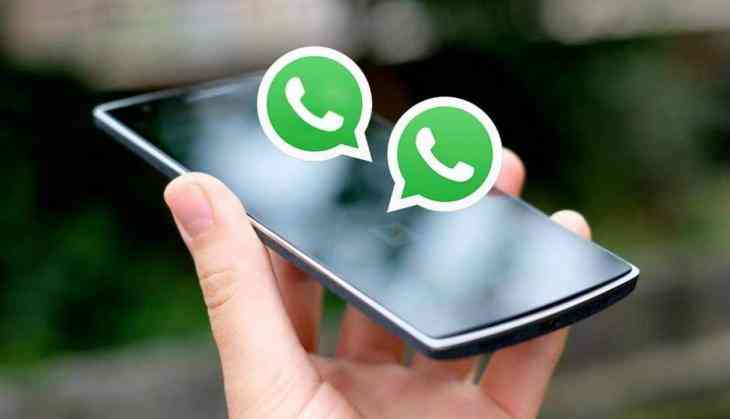 Most of you may possibly not be aware of the fact that you can run two separate WhatsApp accounts on your dual SIM phone having two different SIM cards. In a bid to cater to the high user demand some mobile phone manufacturers have now started offering this as an inbuilt feature. However, if your smart-phone doesn't have this facility, there are some easy ways to perform this on any Android smartphone. It is to be mentioned here that these tricks will not work for iPhones. Here is how to set-up dual WhatsApp accounts on your dual SIM Android smartphone:
1. Basic Requirement
As we all know, WhatsApp uses user's mobile number for opening a Whatsapp account so the basic need for having two WhatsApp accounts is a dual SIM phone.
2. Process for smart-phones having App Cloning feature
If you meet the first criteria than the next step is to check your phone setting if your mobile manufacturer has provided dual WhatsApp facility inbuilt or not. There are many Chinese mobiles which offer users a facility to clone their apps and use them in dual SIM set-up. Some such mobiles include the likes of Oppo, Xiomi, and Honour. If your mobile manufacturer provides this feature of cloning apps, just go to settings and you can easily clone the WhatsApp account in you dual SIM android phone. The process may vary for some other Chinese phones, but it can be easily executed. So, in a single step, the process looks like this: (clone app appears with different names in different phones)
Settings > Clone App > Turn the toggle on > click on second Whatsapp icon > Set-up WhatsApp
3. For smart-phones not having App Cloning feature
Even if your phone doesn't have an app cloning feature, you still have a chance to use two WhatsApp accounts on your dual SIM android smart-phone. There are some apps listed on the Google play store which can help you in operating from two WhatsApp accounts from your smart-phone. One of such apps suggested by Gadget360 is named as 'Parallel Space'. While the free version of this app is ad-supported, the paid version (Rs 150 for a lifetime) is ad-free. Here is how the process of cloning WhatsApp works through this app:

Install Parallel Space > Open > Select Apps to clone > Click 'add to parallel space' > Set-up WhatsApp