How Are Solar Panels Proving to be a Long-Term Investment?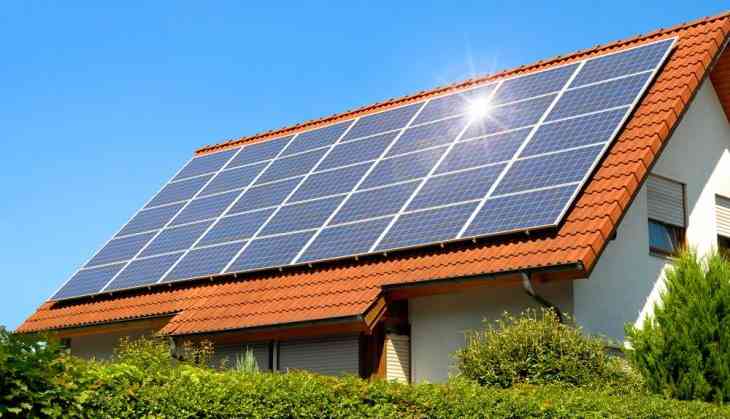 With every new technology, there comes a certain degree of skepticism, and investing in solar energy is no different. Though the benefits of solar energy are proven on a global scale, there is still a sense of inhibition among the masses. The cost factor is one of the reasons why people are not investing in solar energy. They are unsure whether solar panels for home are worth the cost and would reap any benefits in the future.
Solar panels have long-term financial benefits when installed properly for both individuals and the economy at large. Yes, the efficiency of solar panels also depends on their geographical location and how much sunlight the area receives. Brands like Luminous offer a complete range of solar panels for home. Whether you want to go for DC-based system or AC-based with/without backup, there are various kinds of solar packages to choose from.
Let's look at how solar panels for home prove to be a long-term investment.
Decreases Utility Costs
Saving on utility costs is one of the most obvious long-term benefits of solar panels. Many studies have proven that solar panels can effectively reduce monthly utilities by 10 to 20 percent. Yes, the number looks small and may not seem significant at the beginning and even short term. However, as they add and savings accumulate, investing in solar panels certainly offers savings on utility costs. In a few years, you will be able to recover the cost of installation.
However, one must keep in mind that the savings vary according to usage, site of installation, and the amount of sunlight that site receives.
Easy to Maintain
Another factor that proves solar panels as a long-term investment is that they are easy to maintain. Solar panels can effectively function for years when the debris is removed, and the panel is cleaned regularly. Dusty areas might require some extra cleaning. As there are no moving parts in solar panels, the likelihood of breakage and malfunction decreases. Solar panels last for around 25 years and call for minimal maintenance during their lifespan.
Payback Time
Do you know which is the best way to determine the financial benefits of solar panels? Well, it is a simple calculation of the time it will take to give you back the initial investment made in the panels. For example, if you invested 80,000 INR in the beginning and save 8,000 INR every year, it will take you roughly ten years to recoup the money spent in the beginning. The time for recouping the initial cost of installation will depend on the cost of the panel and the number of panels you have bought.
Before embarking on the solar journey, you can calculate the cost involved to make an informed decision.
Time to Make a Sound Decision
The power that depends on fossil fuels often gets hit by price volatility. Let's take an example here – crude oil price fluctuates from year to year, and even the best economists fail to predict the behavior of oil prices. When prices are low, people often get tempted to invest in technology powered by fossil fuels. However, trust us, it is nothing but a grave mistake. So, don't wait any longer to reap the benefits of solar power and make your home solar ready.