Hike, not WhatsApp, becomes India's first messenger app with payment wallet feature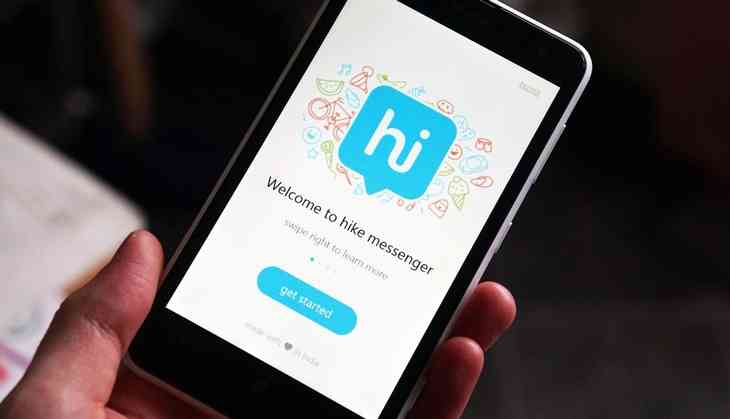 Hike launched its messaging app in 2012, and just five years later it's scored its second win (after beating WhatsApp voice and video calls in India) over rivals WhatsApp. Hike has become the first messenger app in India with an in-app payment wallet on Tuesday, 20 June. While WhatsApp co-founder Brian Acton spoke publicly about plans to launch digital payments, Hike's CEO, Kavin Mittal Bharti, has never made the company's intentions public before surprising the industry with the announcement.
WhatsApp, a company bought out by Mark Zuckerberg's Facebook for $19 billion, has over 200 million active users in India, while Hike, most recently valued at a paltry $1.4 billion, has over 100 million registered users in comparison.
Alongside Hike 5.0, the company launched Hike Pay, its mobile wallet, with peer-to-peer and bank-to-bank payment options. The former being an in-app wallet while the latter is powered by government-backed Unified Payments Interface (UPI) payment system. With UPI-enabled support in Hike, users can do instant and free bank-to-bank transfers with family and friends. For those without a bank account, Hike will still allow you to send and receive money through the Wallet. Hike has also introduced a 'blue packet' feature where users can gift digital envelopes of cash for all those special occasions that occur during the year.
This is similar to what Hike's backer Tencent - which led a $175 million funding round in Hike last year - introduced with their Chinese messaging app WeChat and "red packets". This feature helped WeChat grow rapidly in China, and the company is hoping to replicate the same in India, especially after the cashless push post-demonetisation. It's never been a better time for the company to launch its "digital payments" as other providers in the space, such as Paytm, have massively increased their share of the market. This movie will also help Hike collect payment information of users without being overt about it. In the same vein, Hike is looking to do more in the digital payments sector in the future.
Furthermore, users now have the option to send a particular number of packets to a group chat. This works on a first come, first serve basis, within a 24 hour period.
To this extent, Hike is giving users the option to make mobile phone bill payments and to recharge their prepaid SIMs. Yes Bank has been brought on board to power these features and, in the near future, there is a plan to add more online payments.
As per a report in Reuters, Bharti has said that the startup is looking at ways to adapt WeChat services in India's digital payment market. "With more than 100 million registered users currently on Hike Messenger, this launch makes Hike the largest UPI-based platform in India overnight," the company said in a statement.
Last but not the least, version 5 of Hike is reintroducing the app's social network-like features, which took a hike last year, when Snapchat-esque Stories (48 hours and not 24 hours) was launched.
Hike 5.0 will be launched to all iOS and Android users on Sunday, 25 June. Specifically, Hike Wallet will be immediately available with version 5 on Android, but users on iOS will only get it by end July. "Hike 5.0 is the biggest update we've released in the history of Hike," Mittal said at the launch. Let's see if consumers are ready to hop on board.