Google Pixel 2 review: Pixel perfect camera costing you the sum of all pixels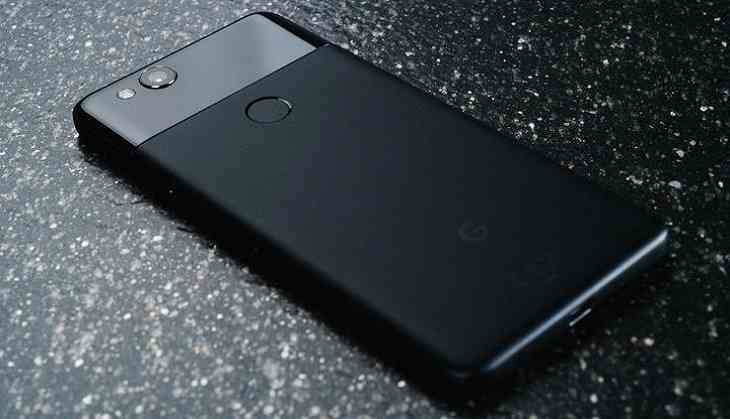 I was given the Pixel 2 and not the Pixel 2 XL for review by Google. With the whole bezel-less trend being all the rage in the smartphone industry, I was initially unhappy when I opened the package. A few hours into opening the phone and using it on the bus ride to Dharamshala, I realised one thing. We've forgotten that plus-size can also give us just the same amount of joy,
It's one thing to have a whole industry moving towards being slim. It's another thing to have just completely disregarded those 'fat' ones that still remain and are attempting to find a place in a world of those obsessed with the 'latest trends' no matter what they are. Google, for its part, fitted the exact same internals in both the phones. The only difference is on the outside. The design.
Both have Qualcomm's latest Snapdragon 825, 4GB of RAM, 64GB/128GB of storage (not expandable via microSD card). Both are IP67 certified for dust and water resistance, have NFC speakers and feature front-firing stereo speakers. Both come with Android Oreo out-of-the-box. Both the phones feature a single 12.2 -megapixel rear camera with OIS and laser autofocus (with a small camera bump). The front camera on both is an 8-megapixel shooter. There is also a fingerprint scanner on the back. The batteries on both are different. The Pixel 2 XL features a 3,250 mAh battery as opposed to Pixel 2's 2,700 mAh battery. There isn't a 3.5mm audio jack on either model.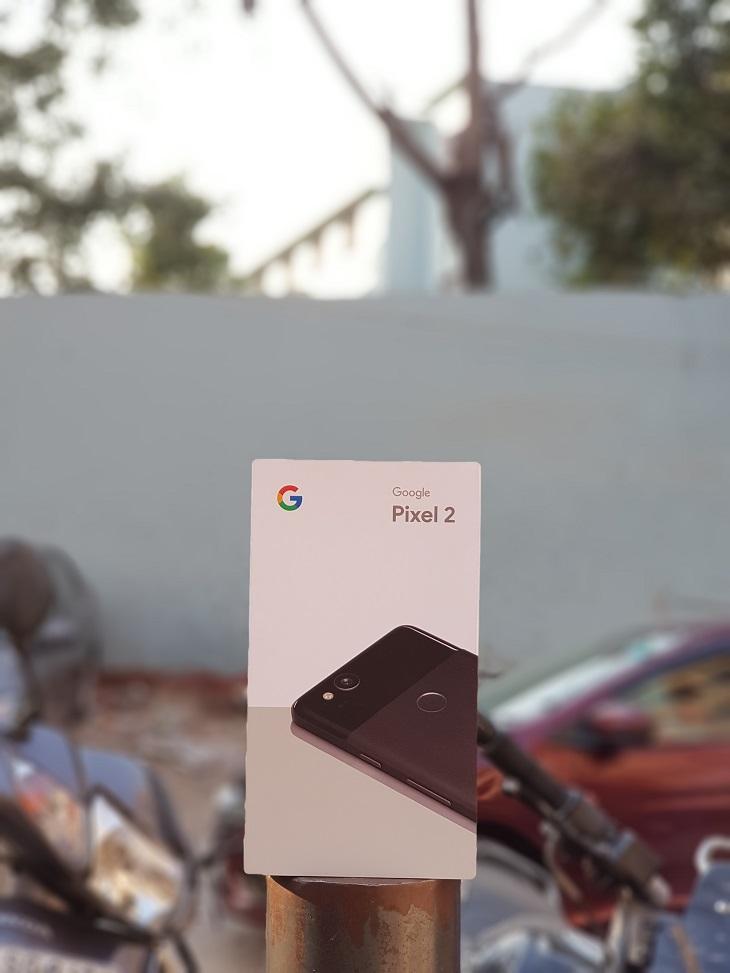 Sahil Bhalla/Catch News
Last but not least, and an important thing to note, the Pixel 2, comes in at a much more digestible price than the Pixel 2 XL. The Pixel 2 is manufactured by HTC, while the Pixel 2 XL is manufactured by LG. But is the Pixel 2 worth it at Rs Rs 61,000 price tag (can be had for less during the various discount offers Google is throwing at the consumer)?
NOTE: I was also happy to find out that the smaller Pixel 2 wasn't inundated with the taller brother's various display issues.
What's the Pixel 2 all about?
Now, let's get back to the smaller Pixel 2, which packs in a 5-inch screen, with its thick upper and lower screen bezels. The build is sturdy, and pretty well build, but is susceptible to knocks, which I didn't like. The display is protected by Gorilla Glass 5, but again, scratches aren't unfounded. Compared to the OnePlus' and Nokia 8's, the back is grippy and you get a firm hold in your hand when using it.
The first impression you get is that Google has gone for a neat and clean look as opposed to those trying to be a little flashy. Google, in trying to be subtle, stands out from the crowd. It's another thing that the logo at the back of the handset is very discreet. Consumers are divided though. Some are celebrating the clean finished, others are perturbed by the blandness.
On the bottom of the handset, you'll see even more cleaning up done by Google and HTC. There is no 3.55mm headphone jack and just a USB Type-C port that allows for both charging and headphones (Google provides a USB-C-to-3.5mm adapter).
The 5-inch AMOLED display may only provide FHD resolution at 1,920x1,080 pixels and a 16:9 aspect ration (compared to the 18:9 trend of these days). Image quality is superb. The colours are vibrant. Viewing angles are more than acceptable. It may not be a QHD (somewhat unacceptable at this price point), but it's a very good display nonetheless.
On a day-to-day basis, the Pixel 2 made me feel like the times of the past were so much simpler. With a stripped down, no bloatware, stock Android, and with a smarter brain than others, the smartphone was a joy to use. It's snappy and responsive. It's very much a one-handed smartphone. It feels light and multitasking is a breeze.
The unadulterated Android Oreo experience was blissful. One can see the time on the lock screen. One can use the fingerprint sensor to bring the down notification the notification shade. One can even double-tap on the lock screen to wake the phone up. There is also the addition of the squeeze. One quick squeeze of the handset and the Google Assistant appears in all its glory, letting you do pretty much anything. Talking to the Google Assistant is handy, as it offers a hands-free way to get all that knowledge out of your phone. Ask the right question and let the Assistant take over.
Call quality was great (no lag) and the stereo delivered a rich and loud sound albeit lesser trebble was needed. At 100% volume, there was a little bit of a shrill that sounded a little off balance, but if you really want to listen at that high a volume, please buy an external speaker.
Battery life is also solid, despite the smaller battery. You'll more than easily get a day's usage out of the smartphone unless you're constantly watching videos and playing games. It won't last you until lunch the next day though.
BONUS: Since it is a phone straight from Google, you can be guaranteed the latest and greatest updates at the speediest.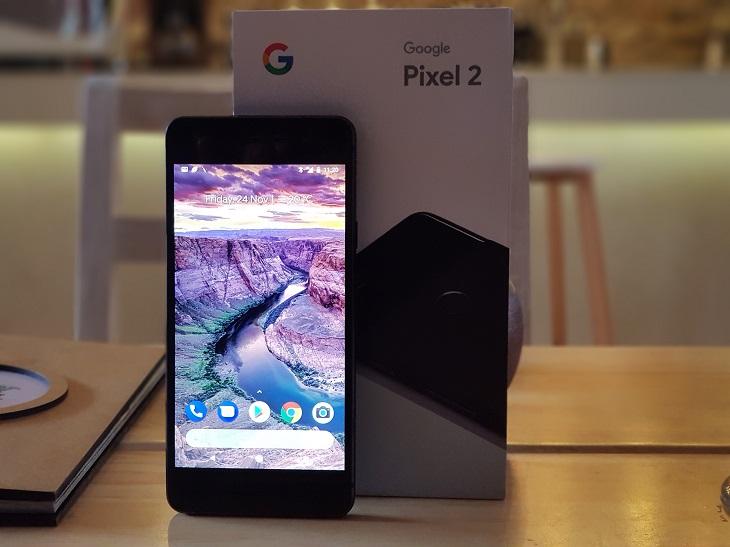 Sahil Bhalla/Catch News
My favourites; Now Playing and that rear camera
Two things really stood out for me on this smartphone.
First, it is the inclusion of a feature Google calls 'Now Playing'. Just leave your phone on the table - whether in offline or online mode, doesn't matter - and let the smartphone's brains take over. If there is music playing - nearby or on the handset, doesn't matter - Google will do some magic. It'll hear even the quirkiest of songs and tell you, on the screen (without waking the screen up), what music is playing. No more Shazam (Well, Apple's bought it over) or SoundHound. Just the pure software mode on speed.
Second, that camera. The might of that epic camera. It brings a sigh of relief. Today, the world is filled with dual-camera smartphones (there is a triple-camera smartphone coming out), but Google stuck its neck out and brought out one with just a single lens. It beats the living daylights out of everything else in the industry at this point.
Most smartphones - Moto G5S Plus, Xiaomi Mi A1, Honor 9i, OnePlus 5T, Nokia 8 and others - can produce Instagram-worthy shots in good daylight conditions. Google Pixel 2 can produce them in poor light. That's what sets this camera apart from the competition.
Beyond that, the camera app is barebones. Google wanted to provide the simplest of experiences. One in which the consumer merely opens the camera app and clicks to shoot. Google's wizardry will then produce an image that is on par with the DSLRs of our generation.
In the blink of an eye, you can get a great shot from an array of different situations - low-light, backlit, razor-sharp sunlight and more - and even shakiness of the hand isn't a problem for this camera.
The key to this is the algorithm. The photos taken on the Pixel 2 is combined with 10 sets of images. The images that come out are unbelievable. Even taking a Note 8 and iPhone 8 and clicking the same picture, the Pixel 2 is miles ahead.
Finally, that portrait mode that everyone is obsessed with, is achieved with just a single lens by the Google team. Google has gotten a lot better than the competition at computer recognition. Furthermore, Google's portrait mode can be accessed on both the rear-camera and front-facing camera.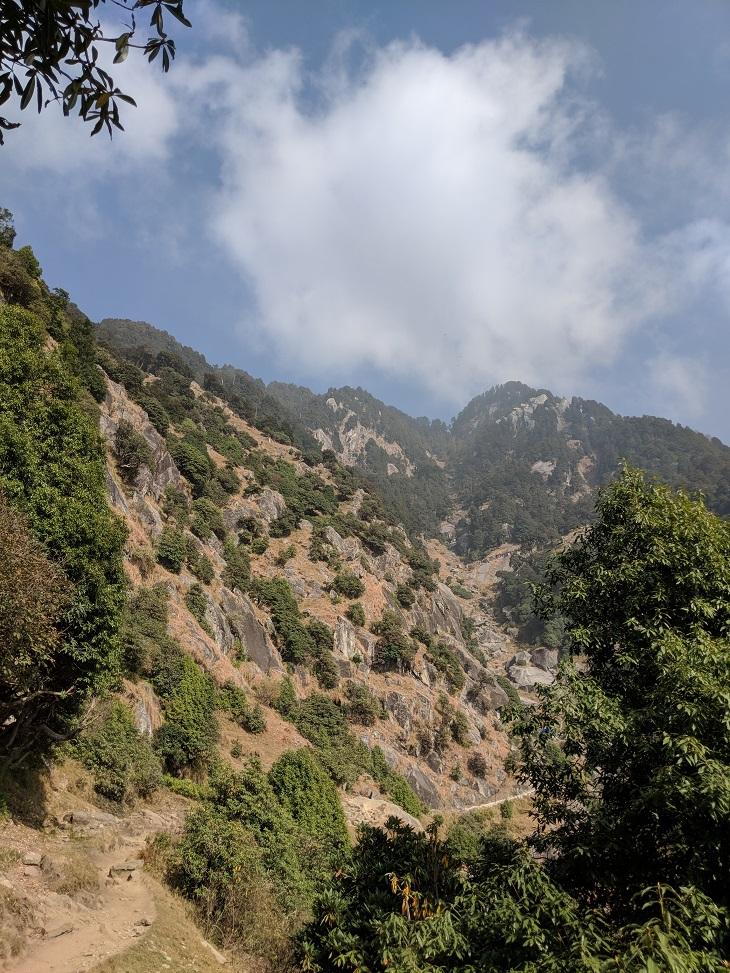 Sahil Bhalla/Catch News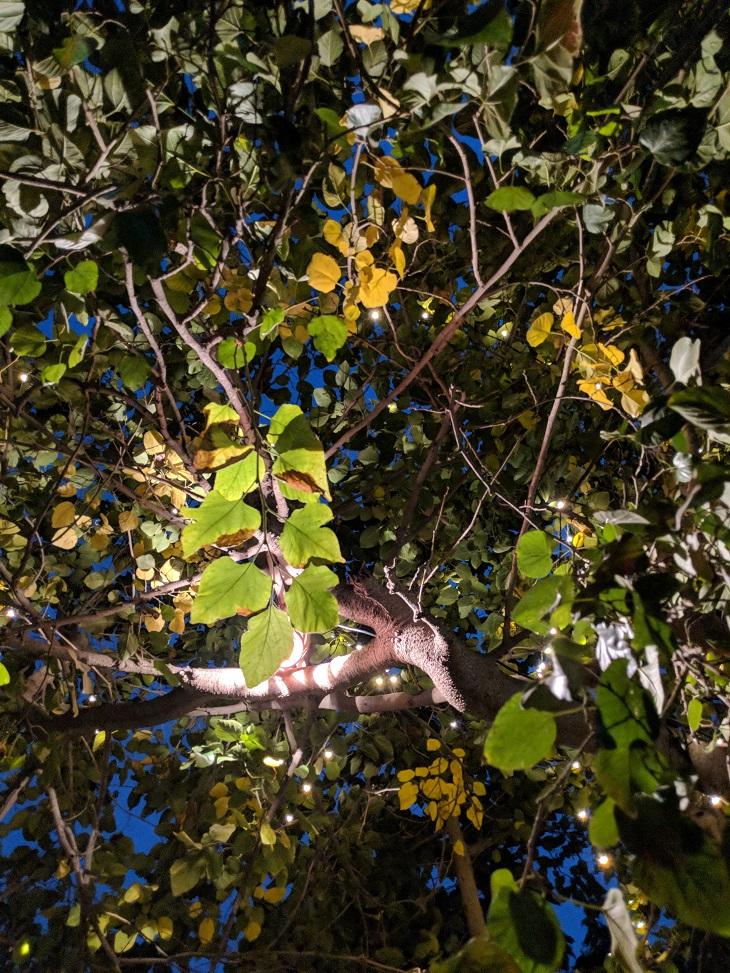 Sahil Bhalla/Catch News
Sahil Bhalla/Catch News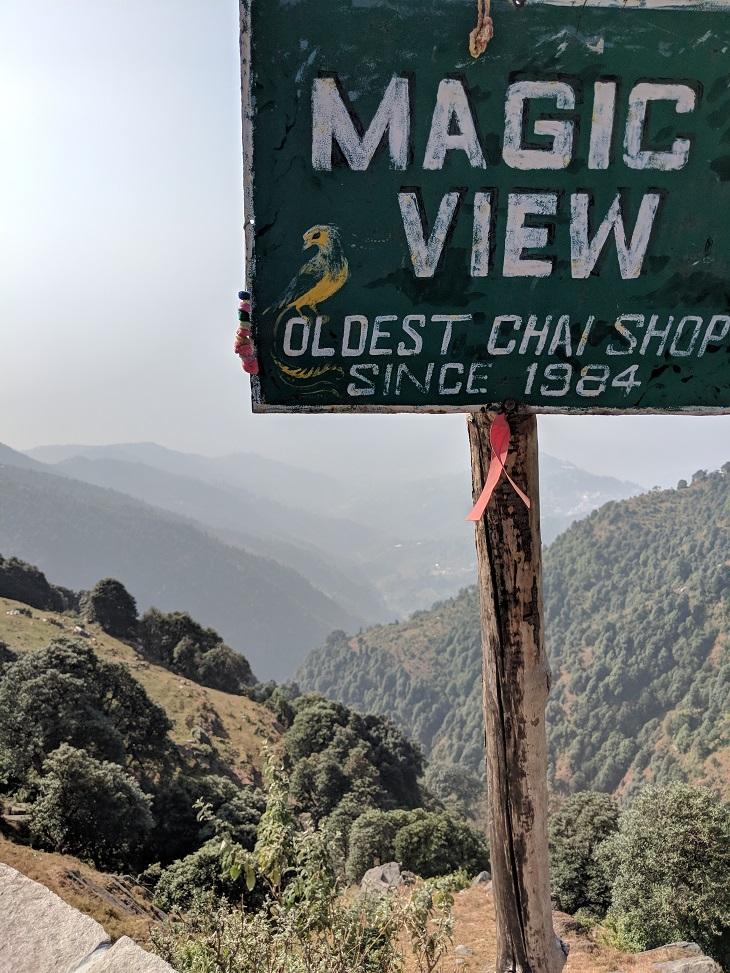 Sahil Bhalla/Catch News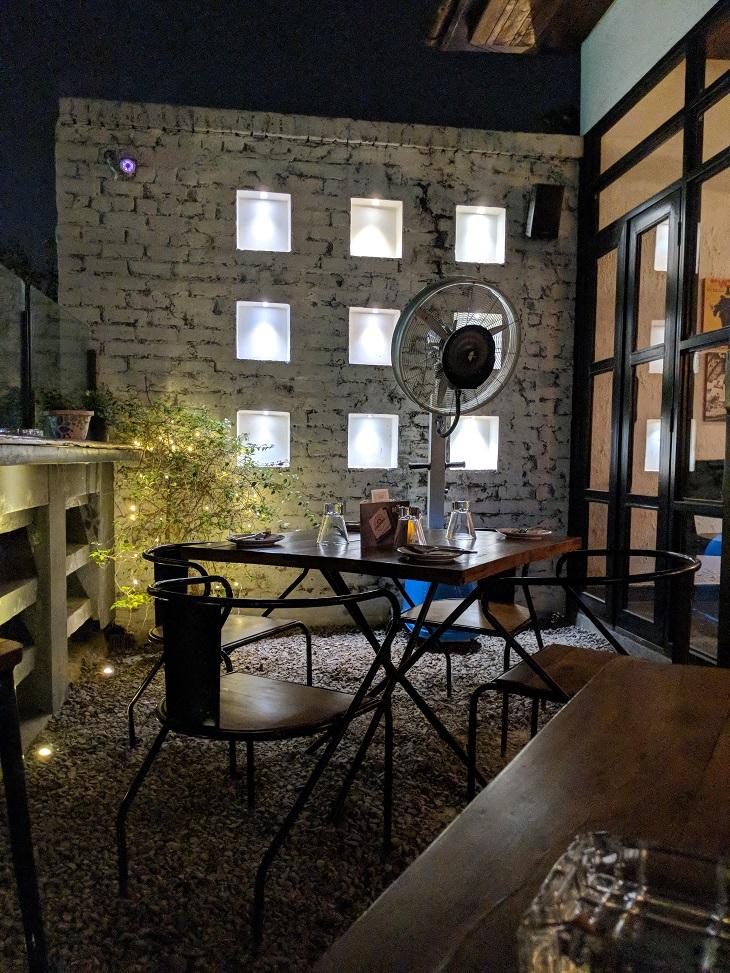 Sahil Bhalla/Catch News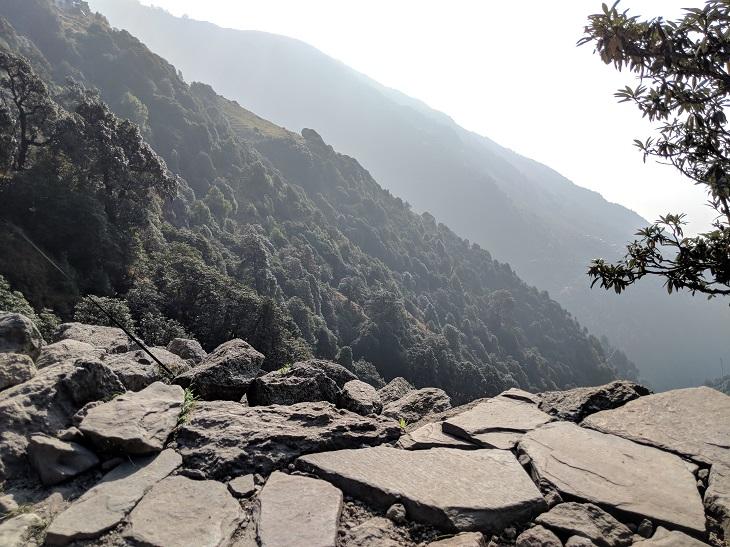 Sahil Bhalla/Catch News
Before I sum things up for you, here's a few things that didn't gel well with me during my three-odd weeks with the smartphone.
Things I didn't like:
Knocks: The phone is prone to small knicks here and there, though they aren't visible.
Scratches: If you aren't careful, a scratch or two may appear on the screen.
Single SIM tray: In the era of using Jio simply for data, a dual-SIM slot is a necessity in India.
Volume button: The volume button lacks any tactile feedback and hence a little more pressure needs to be applied every time.
On-screen navigation buttons: These are dim
Adaptive brightness: The brightness failed to detect the sunlight around me, more than a handful of times. A software update can easily fix this.
Smartest smartphone one can buy?
Yes. This is the smartphone everyone will lust after (Pixel 2 XL, depending on preferences), but not many will buy. A lot more phones out there offer more bang for the buck.
Saying that, one should definitely purchase the smartphone for its camera guts. Period.
Just the other day, I was trying to convince someone against the iPhone X. Price wasn't an issue for them, but they were wowed by the dazzling design. I sent them a picture or two, every day from the Pixel 2 and that my friends, changed the game for them. After a week of going back and forth, I didn't hear anything for three days. The next morning, I got a message saying, "the Pixel 2 is out for delivery" and I was happy. Both for my friend and for Google not having any delivery issues, unlike last time.
This smartphone needs to be in the hands of many because we could all use a lift from those deadpan boring and colourless photos. There is the bonus of the smartphone being extremely smart. Smarter than the competition. It will win you over with the ease and simplicity of its software.
Whether it is higher priced than a OnePlus 5T (the only real competitor people throw at me), doesn't matter, this smartphone works very well. Most will not desire this as their first phone, but as a camera alone, it is worthy of being Pixel perfect.