Google for India 3.0 outtake: Smartphones will now be about entry-level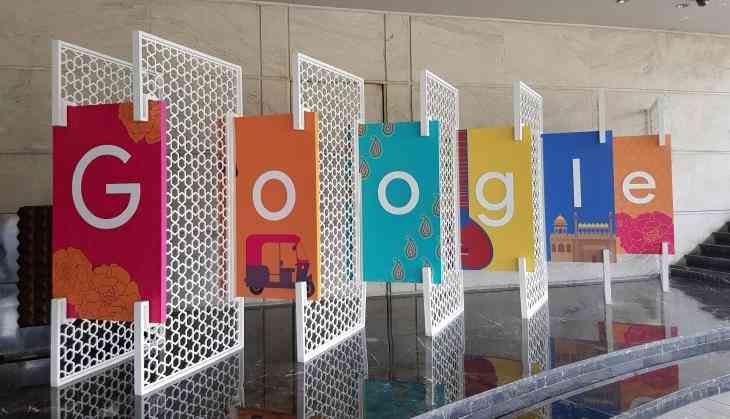 (Sahil Bhalla/Catch News)
Google made a slew of announcements from Tez to Google Assistant and even some new apps at the third edition of its Google for India on Tuesday, 5 December. All that was announced on stage had one goal in mind. to connect the next billion users. To that end, Google's announcements focused on entry-level smartphones.
"There are 230 million Indian language users online on Google today and 170 million of them are using our messaging service. Yet, we have over 900 million Indians who aren't connected to Internet. Our mission is connectivity for every Indian. We'll stay focused until every single Indian is connected," Rajan Anandan, vice-president, South East Asia and India at Google said.
India is the world's second-largest Internet market by users. Caesar Sengupta leads what is called the Next Billion Users Initiative. It is focused purely on India. Thanks to Reliance Jio and the proliferation of cheap 4G data, smartphone users have exploded rapidly and Google wants to be at the forefront of all of that. They want to capture the next billion users, whilst providing the best experience that they can.
Nonetheless, from all that was announced on stage, three things standout: A better entry-level smartphone experience, the two-wheeler mode on Google Maps and Reliance's JioPhone being the only feature phone to get the Google Assistant.
1. A better entry-level smartphone experience
Google is enabling those budget smartphone users using "Android 8.1. Oreo devices with 512MB to 1GB of RAM" to get a near flagship Android experience. Google is promising to give these users "a better performing OS with built-in data management features and security benefits" and a set of pre-installed Google apps that are lighter and more relevant to the consumer.
To make one mobile operating system work on smartphones from both ends - flagship and cheapest of cheap phones - is a huge challenge. Google says that it has finally overcome this. Android Oreo (Go edition) is not an entirely new mobile operating system built from scratch. It takes much of what is vital to the Android operating system and makes them lighter and faster on a 'slower' budget smartphone.
The Go version of the apps is way smaller than their regular variants. Booting up a smartphone for the first time with Android Oreo (Go edition) can have one save as much as half the amount that is taken up by default otherwise.
Another thing crucial for those on a budget is saving data. Google is offering many features for data saving straight out of the box. For example, if you open the Chrome browser, everything that one load gets run through Google server that reduces the size before it reaches your smartphone. Google had, last week, announced a new app called Datally, which tracks where exactly your data went.
Android Go is not the same thing as Android One. Android Go focuses on software while Android One focuses on hardware at a cheaper price point. Both go hand-in-hand, aiming to improve the quality of the low-end devices that are penetrating the developing markets.
Google is dedicating an entire team to the Android Go project so that those with Android Oreo (Go edition) aren't left behind on the updates. The first few phones running Android Oreo (Go edition) should start appearing in the first half of 2018.
2. Motorcycle mode
There are a lot of Indians who ride a motorcycle. There are a lot of motorcyclists who are able to drive through areas where cars cannot enter. India, fits the bill perfectly. A 'motorcycle mode' been launched as a feature in Google Maps alongside the usual car, train and walking options. This new mode features customised routing and voice-guided navigation. Along with this, there is enhanced landmark navigation.
This feature has been defined to help two-wheelers get a leg up on their driving counterparts. It's meant to help the consumer find the route most suitable for the type of vehicle they are using. India is getting this feature first before it expands to the rest of the world.
Bikers in the country will no longer have to use a combination of driving and walking directions to reach their preferred destination. The mode has the same features - road closures and parking situation - one would expect in the car mode
One question remains though. How does one use the 'two-wheeler' mode on Google Maps? Either they can hold their phone up and ride the motorcycle one-handed. They can also plug in earphones and listen to the navigation along their route, but then they would miss out on the honk of a car or truck speeding down behind them. They can even install a mound to hold the phone up straight, but which motorcyclist has ever done that.
This is a much-needed feature but the practicality of it hasn't been thought out well. The immediate solution that one can think of is to plug in just one-earphone and listen to both navigation and the honks of the cars around them.
One will just have to wait and see all the intuitive ways motorcyclists use this new feature.
3. Google Assistant on Reliance JioPhone
Google today proudly announced that Reliance's JioPhone, running on Kai OS, will be getting the Google Assistant via a software update. Furthermore, Google confirmed that JioPhone will be the sole feature phone to get the Google Assitant. This is a kick in the guts for all other feature phone manufacturers out there in India.
The JioPhone will be getting a specially tuned version of Google Assistant "built for India in both English and Hindi".
The Google Assistant for the JioPhone, built for India in both English and Hindi—is launching today. #GoogleForIndia pic.twitter.com/Rml3P1fR8C

— Google India (@GoogleIndia) December 5, 2017
JioPhone is a 4G feature phone running Kai OS, an operating system based on Firefox OS. The JioPhone will be getting all the basic and important functions of the full-fledged Google Assitant.