Giving Nokia fans what they want: HMD to launch 3 new models and a revamped 3310!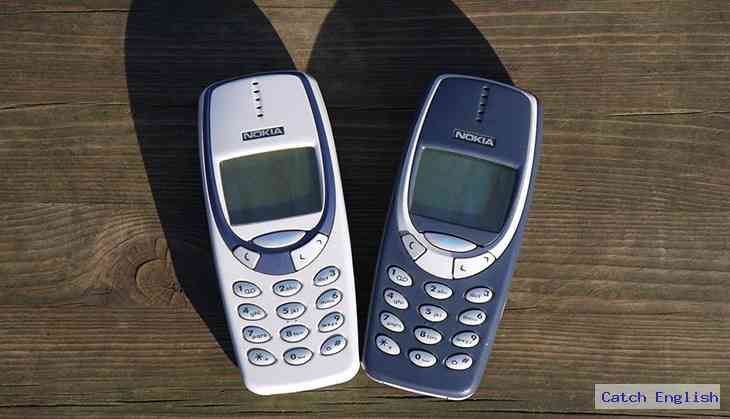 HMD Global Oy is giving fans of yesteryear phone giant Nokia, not just one reason to smile but four. Yes, you read that right. At the Mobile World Congress (MWC), to be held later this month in Barcelona, Nokia will be holding a press conference on Sunday, 26 February to unveil the smartphones. One of the four phones to be launched is going to be a homeage to people's favourite, the Nokia 3310.
The 3310 comeback
Nokia's 3310 was a GSM mobile phone launched on 1 September, 2000 (the pre-smartphone era). The phone went on to sell 126 million units worldwide. It was made most famous for having the game Snake II on it. More than that, though, was its durability and epically long battery life. It featured an 84 x 48 pixel pure monochrome display. It was a rounded rectangular device that would easily fit into the palm of your hand.
It came with basic features like a calculator, Nokia network monitor, stop watch and a reminder function. Almost 17 years later, the device is poised to make a comeback. No, not in its original form, but with a new lease of life. As the most well-known leakster Evan Blass puts it, it's "a modern version of a classic workhorse of a feature phone".
Launching at just €59 (approximately Rs 4,200), it's expected to be a hot sell. Before it even releases, we can already tell that it will be a beast of a second phone, much more than the Gionee P7 ever was and ever will be. No details yet as to where and when it will be releasing, but presumably Europe will be getting it first.
Nokia 3, 5 & 6
Nokia will be releasing two downmarket - Nokia 3 and Nokia 5 - Android Nougat smartphones and the Nokia 6, that has already been launched in China.
The Nokia 6 packs Android Nougat (7.0), full HD, 5.5-inch display and Snapdragon 430. It has 4GB of RAM (more than sufficient) and a 16-megapixel rear facing camera. Couple all this with a 3,000mAh battery and you've got enough power to last a full working day and then some. With 64GB of storage on-board, you'll never have to worry about reaching for that SD card.
The Nokia 3 and Nokia 5 will be phones with lower specs and a cheaper price point.
The Nokia 5 is rumoured to have a 5.2-inch 720p display and just 2GB of RAM. The rear camera will come with a 12MP camera, lesser than the 16MP on the Nokia 6. Nokia 5 will possibly retail for €199 (Rs 14,000 approximately).
The Nokia 3 will be available for €149 (Rs 10,500 approximately).
Nokia P1
It's rumoured that Nokia's P1 smartphone will also be unveiled at MWC but this isn't very likely. Ever since details about the P1 began to leak, Nokia's stock has taken off - up 10% since December.
The Nokia P1 will be running Android Nougat straight out of the box, with an all-metal body that has a 5.3-inch display covered in Gorilla Glass 5. It'll also come with IP57 dust and water-proof protection, and a 3,500mAh battery along with one of the latest Qualcomm processors.
The biggest plus point for this phone is the camera. It comes with a Carl Zeiss-made 22.6MP rear camera (we all know how good Sony cameras are). It'll have 6GB of RAM and, coupled with 128GB or 256GB storage, it'll be a techie's dream phone. It'll also be the first of the new Nokia phones to support USB-C charging ports.
Whether or not the phones are a hit, there is no doubt the interest will be higher than any of the other phones launching at MWC. For Nokia to make a comeback is nothing short of a dream for many tech enthusiasts, let's just hope that the phones live up to the hype.