Flying, Fierce and Fantastic: Top 5 Concept Cars Of The Year 2017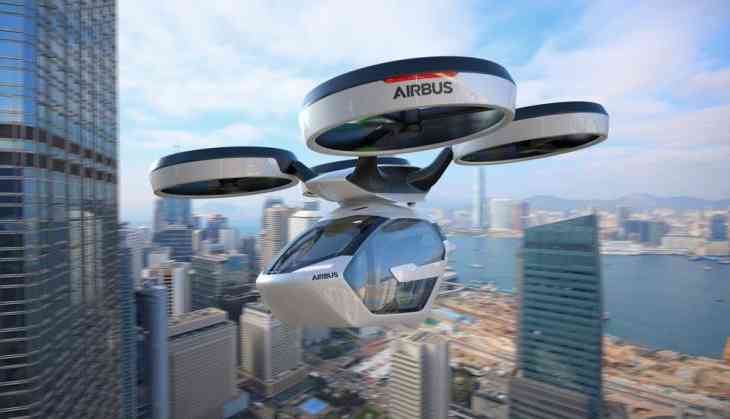 Top 5 Concept Cars Of The Year 2017 (Italdesign/Airbus)
The year 2017 has witnessed the showcasing of a wide range of concept cars at several prestigious international auto shows across the globe including Paris Motor Show, Detroit Auto Show, LA Auto show, among others. While some of these concept cars are brilliant creations, others coming to reality seems bleak. Let's have a look at these wonder cars that have been much appreciated by auto enthusiasts.
Pop.Up Concept – More than just a flying car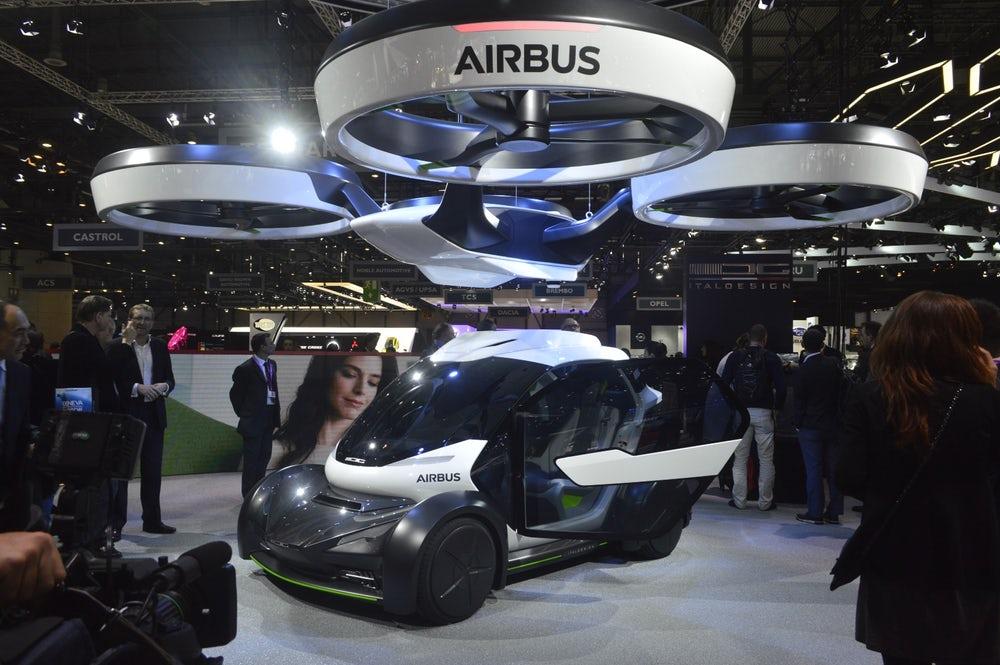 Pop.Up Concept (Italdesign/Airbus)
Though a flying car is still a distant dream in the real world, 2017 witnessed a great range of flying car concepts. While a Volocopter Vessel of Daimler made headlines at the Frankfurt Motor Show, a similar concept from Italdesign and Airbus wowed the crowd at Geneva Motor Show through their Pop.up concept.
Limiting 'Pop.Up concept' to a flying car will not be justifiable as it is much more than that. Pop.Up concept is a mobility ecosystem that is based on a two-seater transport pod. The concept can be integrated to a VTOL quad-copter, an electric vehicle chassis, or any other mass transit system of the future like hyper-loops, trains etc.
The Pop.Up ecosystem may prove an ideal ride between two points by offering a perfect blend of road, air and mass transit travel based on the algorithms of time, distance, costs, and traffic. According to Airbus, it is looking forward to developing such a transport system within next decade.
Toyota Fine-Comfort Ride Concept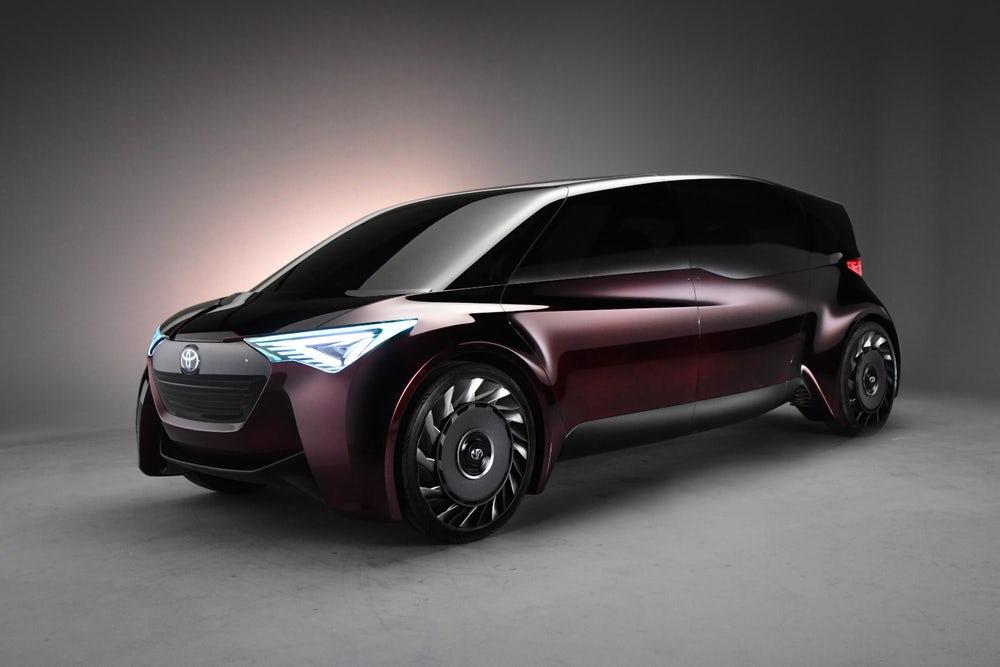 Toyota Fine-Comfort Ride Concept (Toyota)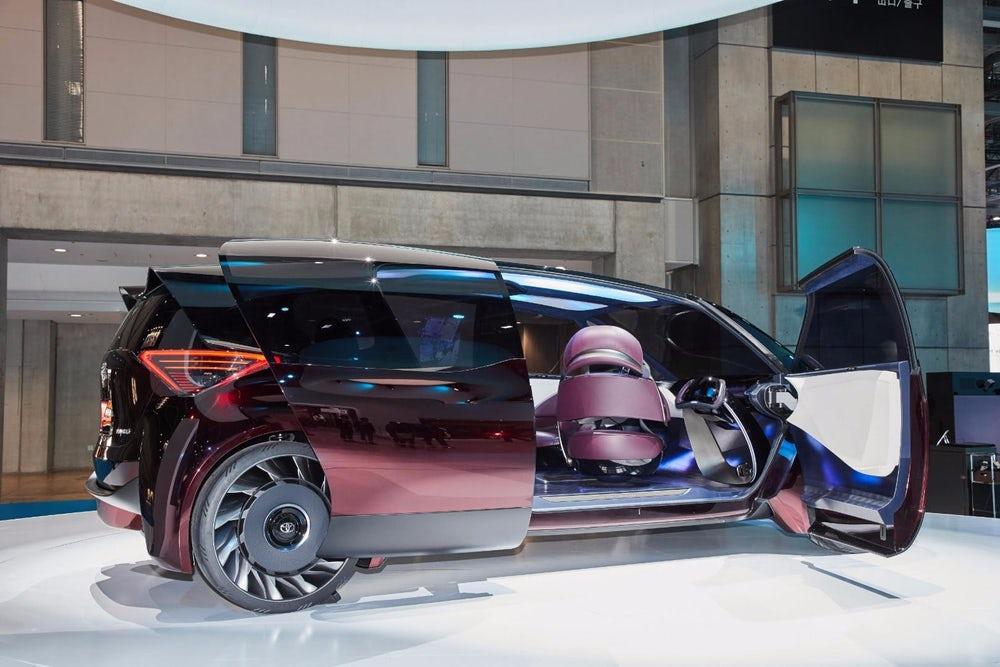 Toyota Fine-Comfort Ride Concept (Toyota)
A new form of a premium saloon, as called by Toyota, this concept car is loaded with a number of breathtaking technological and interior design features. According to the company, the Fine-Comfort is loaded with a power-train that can deliver a range of 1000 km through each hydrogen fueling for around three minutes. As its name suggests, the concept offers utmost comfort in the first and second row through four occupant-wrapping recliners. Having a diamond-like shape inside, every inch of the interior adds in enhancing comfort through offering extra space in the front and center. However, having all the benefits of the interior, the concept's style quotient is not at par with other concepts of the category.
Lazzarini Hover Coupè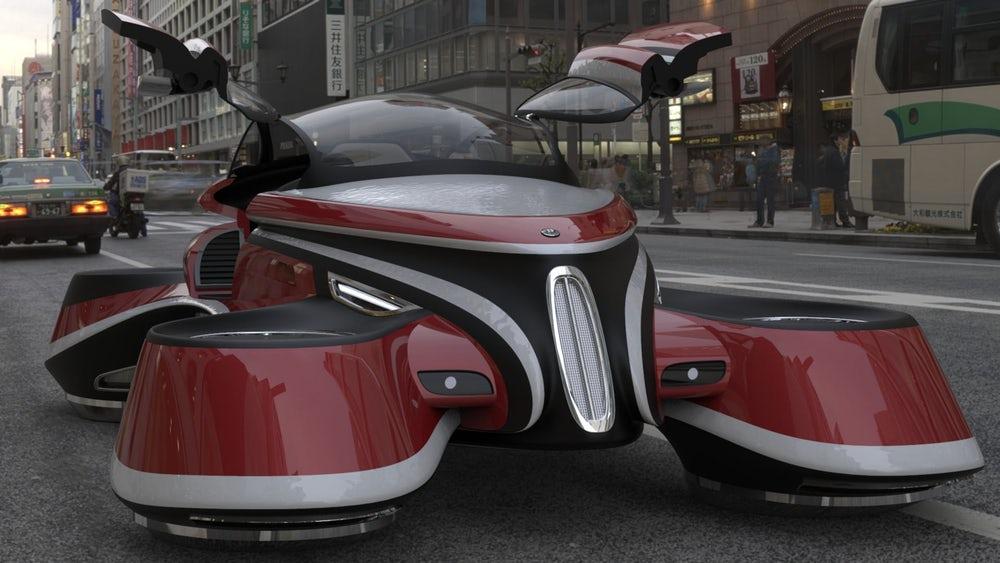 Lazzarini Hover Coupè (Lazzarini Design)
The year 2017 witnessed a number of concept cars in the category of 'retro-futuristic-design.' However, the Lazzarini Hover Coupè takes this to the next level with an extreme design quotient. Designed by the famous car connoisseur Pierpaolo Lazzarini, the concept is a classic Isotta Fraschini Tipo 8 body. The superbly designed body is centered between four rotors that make its appearance perfect for a future flying car. Interesting as well as unique feature of this concept is that it doesn't need any additional drone or deploy-able wings to fly, as its rotors vertically lift it. An updated version of the concept is likely to be displayed at the international auto shows in the coming years.
Audi Aicon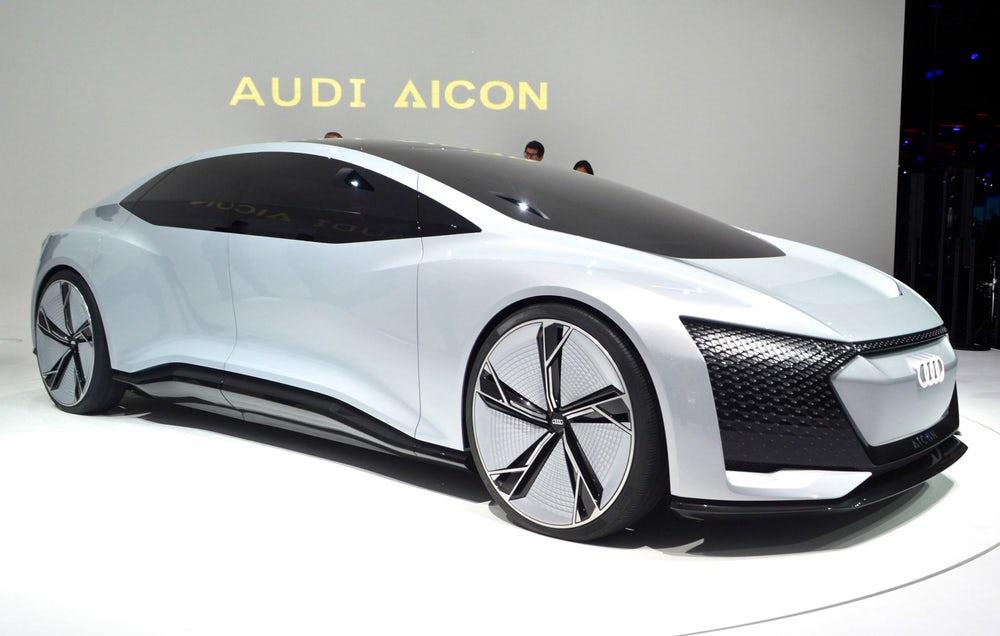 Audi Aicon (C.C. Weiss)
The Aicon concept, first time showcased at the Frankfurt Auto Show earlier this year, is a future concept car of the German automaker Audi that possess next level autonomous driving capabilities. The Audi Aicon concept is aimed towards an enhanced luxury car experience. This concept is controlled by Artificial Intelligence (AI) and doesn't even carry a steering wheel or pedals. The Aicon's cabin settings are blessed with Audi's PIA digital assistant that can set everything for the passengers on its own by recognizing them through their smart-phones. Other worth mentioning features of the Aicon include touch controls built into the door panels, voice-based and eye-tracking control systems, glass roof panels that can be set to opaque mode, OLED mood lighting set and much more.
Lamborghini Terzo Millennio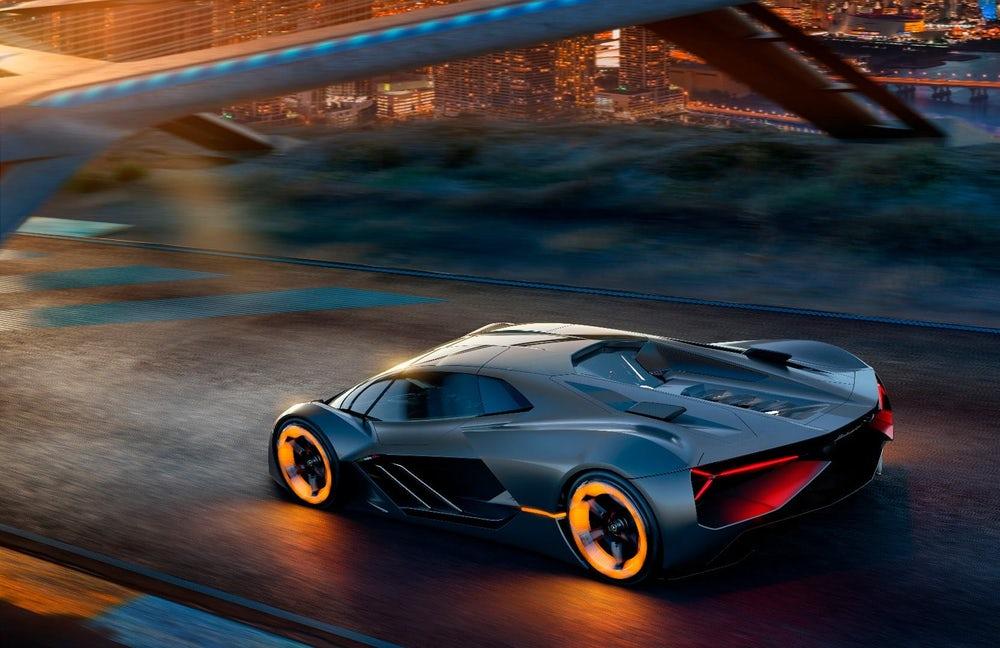 Lamborghini Terzo Millennio ( Lamborghini)
The supercar maker Lamborghini has been working with MIT (Massachusetts Institute of Technology) on the development of technologies used in a future super-car such as energy-accumulating carbon fiber body panels, super-capacitors, high-performing in-wheel motor system, and even a "self-healing" structure. The concept was revealed at the EmTech MIT Conference in November this year and is likely to be introduced at the major international auto shows in the upcoming years.