Elon Musk loves fifth-grade students idea for homemade Tesla ads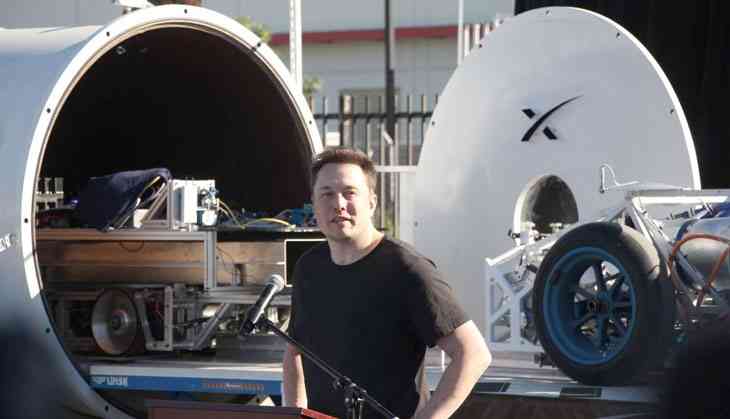 (Kate Allen/Toronto Star via Getty Images)
As we all know, Tesla found Elon Musk is an active Twitter user. He is the face of the company, telling the public about the electric car maker's future plans and new products and updates on its progress. Knowing this, Twitter is the easiest way in getting touch with the man at the helm of a global car behemoth.
On Wednesday, Musk responded to a letter by a fifth-grade student Bria, with an announcement. The company will now be holding a contest for homemade Tesla advertisements.
"I have noticed that you do not advertise, but many people make homemade commercials for Tesla and some of them are very good, they look professional and they are entertaining. So, I think that you should run a competition on who can make the best homemade Tesla commercial and the winners will get their commercial aired. The cool part is that you still won't be taking the time and money to advertise for yourself," read a part of the letter Tweeted out to Musk by Bria's dad Steven.
@elonmusk Elon, my daughter wrote you a letter for a school project. She mailed it to Tesla, but I figured I'd paste here. Thank you! pic.twitter.com/ntGEL9WCh3

— Steven (@Writer_StevenL) March 2, 2017
Thank you for the lovely letter. That sounds like a great idea. We'll do it! https://t.co/ss2WmkOGyk

— Elon Musk (@elonmusk) March 2, 2017
The letter was written by Bria for a school project and in the letter, she said that her dad would be tweeting it out to the founder of Tesla. Little did she know that he would agree and the letter would go viral. Bria aspires to be a politician and fight for the environment. Lastly, she told Musk about her disappointment about not being able to buy a Tesla in Michigan because of state laws.
The winners might just get a "year of free Supercharging" or a "Model 3 Easter egg" as suggested by Bria. Bria's idea will save Tesla some cash.
Tesla is known to be averse to commercials. An article on Teslarati from July of 2016 reported that Tesla spends just $6 per car on advertising. The article cited a report from Global Equities Research that analysed how much each company spent on selling its cars. For example, Tata Motors spends $3,325 for every Jaguar that it sells.

Here is just one fan-made video from 2014. Elon Musk did say that he loved Everdream Pictures' spot. "We have no real connection to the vehicle but are passionate about what the brand and Elon Musk stand for. We also just feel like it's one of the greatest cars of our generation," Everdream co-CEO James Khabushani tells Adweek.
Only time will tell as to whether or not Elon Musk actually holds a competition and what the prizes will be, but going by the track record of the company's founder, it seems more than likely that it will happen in the near future.