Bringing the next billion online: how net neutrality & access for all can coexist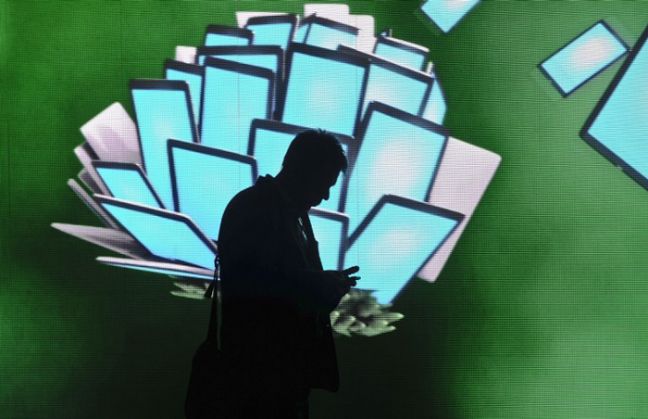 So by now you know real freedom won, Free Basics lost and Mark Zuckerberg is disappointed with the net neutrality ruling by TRAI (Telecom Regulatory Authority of India) a few days ago.
But while the battle has been won, the war is far from over.
What has been settled: the matter of differential pricing for different websites, or - as in the case of Free Basics - offering free access to some parts of the internet but not others.
What isn't yet settled: the matter of licensing of VOIP services (such as Skype, Whatsapp, Facetime etc that allow you to make phonecalls over an internet broadband connection) and preferential speed of data transmission of different sites (if your service provider allows Google, for eg, to load faster than Yahoo search by charging Google a premium).
Also read: The world's largest social network loses a fight: sorry FB, hello net neutrality
Both issues fundamentally affect the premise of equality on which the internet is built, and Save the Internet, the coalition that fought the net neutrality battle in India, is staying on course to fight these fights.
Catch spoke to two members of the team - Rachita Taneja and Karthik Balakrishnan who, along with coalition founder Nikhil Pahwa, spearheaded the fight.
Rachita, one of the founding members of the coalition, is a campaigner at digital advocacy organisation Khatkaa.org, where she leads the net neutrality campaign amongst other campaigns. She also runs a web comic called Sanitary Panels. Karthik, who has also been involved right from the beginning and helped build the SavetheInternet website, works as a developer at HasGeek in Bangalore.
Here's where they think the free internet battle in India stands:
On what the next fight is
"There are still fights to be won for net neutrality against licensing of VOIP services, and speeding up or slowing down of websites by telecom companies": Taneja
Also read: Facebook's Free Basics: don't go by the ads, it's bad news
On whether VOIP services should be licensed
"No. Licensing of VOIP services goes against net neutrality. Licensing would greatly discourage innovation and make it difficult for startups to enter the market because of the costs and time associated with it. Furthermore, the cost behind licensing could result in the user having to pay extra, or the user not having access to these services at all": Taneja
On whether the TRAI ruling has any ambiguities
"The only exception TRAI has made is that "closed networks" are exempt from these rules. They have also additionally clarified that the telco cannot use this clause as a loophole around the order, but this is too ambiguous at the momentm so it is unclear what might come of this": Balakrishnan
On reports that Reliance is now offering a 'paid' Free Basics service
As far as we can tell, Free Basics is no longer operational in India. Visiting the site/app displays the message "Free Basics in not available in your country". Facebook is free to continue operating Free Basics as a collection of low-bandwidth websites that people can use that doesn't use up a lot of data. Similar to Google's Web Light for low bandwidth connections.
Also read: Facebook shares 10 key facts about Free Basics. Here's what's wrong with all 10 of them
On how the next billion Indians are to be brought online
Those in favour of Free Basics-style platforms use the argument that subsidising internet access - otherwise unaffordable to many due to data costs - is a duty, and to not do so keeps a billion people from accessing the benefits of the internet.
"As was pointed out by our coalition, there are alternatives that can allow Indians to get on the Internet, without having gatekeepers to information and violating net neutrality:" Taneja
Also read: TRAI rejects 'Free Basics': 11 must read stories of the struggle
They had invited suggestions from stakeholders and ordinary citizens to bring internet access to the next billion. Here, some of the solutions worth exploring:
1. The National Optic Fibre Network and deployment of USO Fund can be used by the government to broaden internet reach in the country without breaching net neutrality rules.
2. The Alliance for Affordable Internet Access of the World Wide Web Foundation has suggested that citizens should have a free allowance of mobile data that will be funded through an universal service fund.

In addition to that, they recommend that telecom operators can also offer 2G data services with a cap of 10 to 20 MB a month. Both these measures will bring millions of Indians online who will have the opportunity to browse freely without a commercial entity deciding what they can browse.

3. Mozilla has also outlined methods that can provide the full internet at an affordable price without violating net neutrality. These methods are already operational in various countries around the world. Some of their models are as below

a) Customers who buy a $40 Klif phone get unlimited talk time, text messaging, and 500MB a month for 6 months. Mobile operator Orange along with Mozilla are currently testing this model in several African and Middle Eastern countries.

b) Mozilla has tied up with Grameenphone in Bangladesh, working on a model in which users receive access to 20 MB daily in exchange for watching a short ad in the phone's marketplace
More in Catch: