BlackBerry ditches the keyboard with an all-touchscreen BlackBerry Motion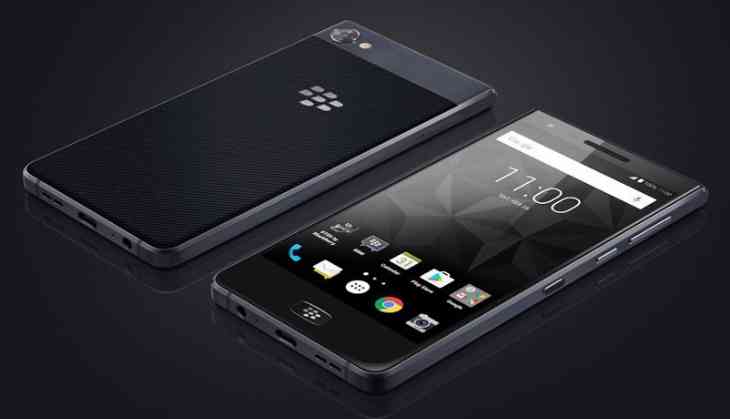 It's not the first time and definitely not the last. At GITEX Technology Week in Dubai, TCL Communication -- the official licensee of BlackBerry -- has launched its hotly anticipated all-touchscreen phone. BlackBerry Motion comes with a 5.5-inch HD LCD display and is powered by a Snapdragon 625 SoC processor under the hood.
Dubbed 'Krypton', the phone will be available in Middle Eastern markets for around $460. Availability in other countries hasn't been announced yet. A large screen needs a large battery to keep it powered all day and that's just what the BlackBerry Motion offers.
Hope this helps Matthew ! pic.twitter.com/loQkBGhcaO

— BlackBerry Mobile (@BBMobile) October 8, 2017
With the 5.5-inch screen comes a 4,000 mAh battery. Much more than Samsung Galaxy's S8+ which sports a 3,500 mAh battery. It's also water resistant.
This device follows the KEYone smartphone that released earlier this year. While that one had a physical keyboard, the BlackBerry Motion has ditched it.
BlackBerry Motion goes from rumor to real... makes appearance at #GITEX in Dubai! Full touch, HUGE battery. Learn more @BBMobile! pic.twitter.com/taZuwPFxke

— CrackBerry Kevin (@crackberrykevin) October 8, 2017
The smartphone comes with 4GB RAM and 32GB storage. There is a 12-megapixel rear shooter and an 8-megapixel front-facing camera. There is a fingerprint sensor on the front along with Android Nougat 7.1, the same software that came on the BlackBerry KEYone.
BlackBerry has largely given up on hardware but doesn't want to exit the business. BlackBerry's comeback is largely hinged upon the software, which seems to be working according to its latest quarterly earnings report.
BlackBerry is emphasising on battery life, security features and stable software. With global market share almost close to zero, let's hope this phone sells more than just enough to keep the hardware business alive.