Bixby: Can Samsung's new virtual assistant do what S Voice couldn't?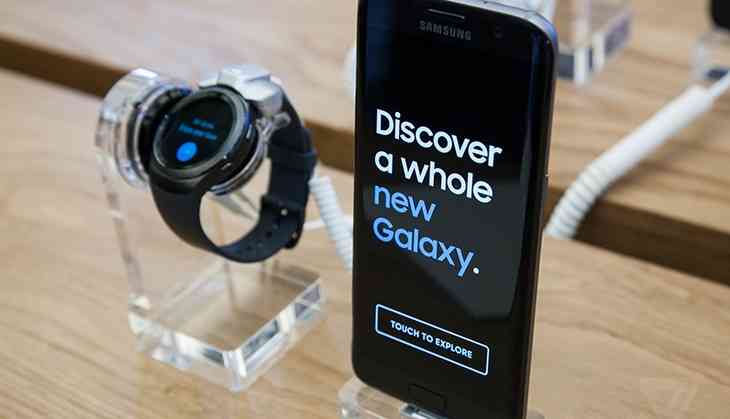 Samsung is entering the voice-powered virtual assistant game, albeit a little bit later than expected. "Technology is supposed to make life easier," reads a press release from the company. To address the issue of complicated interfaces on various gadgets, Samsung is launching Bixby, a virtual assistant that will " learn and adapt to us" - us being humans. "Bixby will be a new intelligent interface on our devices. Fundamentally different from other voice agents or assistants in the market, Bixby offers a deeper experience thanks to proficiency in these three properties". These three properties are completeness, context awareness and cognitive tolerance.
The revelation of Bixby comes just days before its 29 March unveiling of its latest flagship - one the world hopes doesn't blow up - the Galaxy S8 smartphone. Presumably, S8 will be a big driving force of Bixby. Viv, an artificial intelligence (AI) assistant from the team that built Siri before it was acquired by Apple, is thought to be the driving force before Bixby. It was acquired by Samsung sometime last year.
Bixby is just the latest in a crop of virtual assistants out there - Apple's Siri, Amazon's Alexa, Microsoft's Cortana and Google Assistant.
What's Samsung planning to do with Bixby?
A lot, it seems. In fact, Bixby will have its own dedicated button on the side of the upcoming Galaxy S8 smartphone. It's reminiscent of a walkie-talkie where one pushes a button to talk to the other walkie-talkies within range. Just in case you're wondering, Bixby doesn't stop at just the smartphone. "Bixby will be gradually applied to all our appliances. In the future, you would be able to control your air conditioner or TV through Bixby.
Since Bixby will be implemented in the cloud, as long as a device has an internet connection and simple circuitry to receive voice inputs, it will be able to connect with Bixby. As the Bixby ecosystem grows, we believe Bixby will evolve from a smartphone interface to an interface for your life". AI is next major wave of computing and Bixby is one step toward that goal.
Here's how Samsung plans to take over the virtual assistant market
Completeness: Simply put, when an application becomes Bixby-enabled, the assistant in return will be able to "support almost every task that the application is capable of performing using the conventional interface (ie. touch commands)".
Context Awareness: When using any Bixby-enabled application, the user can then call upon Bixby, who in turn will understand the context and "state of the application and will allow users to carry out the current work-in-progress continuously".
Cognitive Tolerance: Bixby will be "smart enough" to understand commands with "incomplete information" and execute the said task to the best of its ability.
How it differs from competition
In short, instead of asking a simple question like "set an alarm" or "what's a good Indian restaurant nearby", Bixby will help you control your phone and use it to do various tasks. "Find that photo of Aman" or "Find the train ticket to Agra". Eventually, everything that can be controlled with touch, will one day be able to be controlled by voice.
One other advantage that Bixby has is that one can use a mix of voice and touch-based actions. For example, if one ask Bixby to open the BookMyShow app, one can then use the touchscreen to navigate to whatever movie it is they want to watch.
Anyone remember S Voice?
This isn't Samsung's first gamble at a voice-based assistant. Back when they launched the Galaxy S3 in 2012, Samsung also introduced S Voice that still exists till date. S Voice was basic. It never tried improving upon that. Essentially it was dead on arrival. As a ZDNet article back in 2015 headlined, "Google Now beats S Voice on the Samsung Galaxy S6 Edge".
"To be honest, it doesn't seem like Samsung cares too much about S Voice with no promotion on the website and that forces you to use it in any way. Samsung even has a press and hold of the physical home button launch Google Now with a double press launching the camera. In the past S Voice launched when you double pressed the home key," wrote Matthew Miller.
Can Bixby succeed?
At the moment it seems like Bixby is simply an upgraded version of S Voice. At launch, it will only work with 10 Samsung preloaded apps according to reports and out of the ten are not email and calendar. Also, at launch, it will be limited to just English and Korean.
When Siri came out, a lot of people found it disappointing, made fun of it, only to never use it again. Bixby is going to have to deliver from day one and as we already know, that isn't going to be the case. Looking back at Voice S and no one inside Samsung can take any inspiration from it. It's Tizen OS didn't do it any good either. For Samsung though, the verdict is merely weeks away now. The key might be in that separate button. Blurring the lines between Samsung the hardware maker and Samsung's software ambitions.